In an eventful day National's deputy leader Paula Bennett stormed out of parliament & Gerry Brownlee attacked speaker Trevor Mallard in a letter and a press conference questioning his 'neutrality'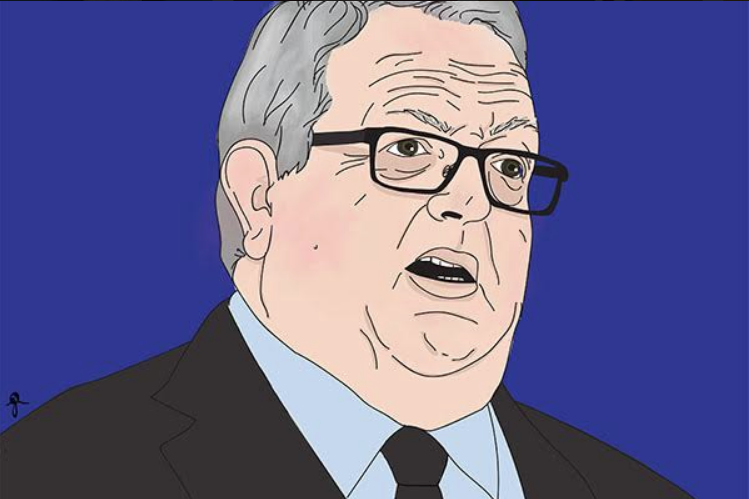 Tensions have been running hot in Parliament for some time now but things reached boiling point on Wednesday afternoon.
National deputy leader Paula Bennett stormed out of the House after an argument with the speaker at Question Time.
Hours later, shadow leader of the House Gerry Brownlee made public a letter he sent to Speaker Trevor Mallard expressing "serious concerns" about his chairing of the House.
"…our confidence in you as a Speaker has been significantly shaken," Brownlee said in the letter.
He then called a media conference, saying the Speaker has created a "difficult situation" where his neutrality is not as strong as it should be.
Although an opposition being upset with a speaker is hardly new, the lengths National went to on Wednesday were significant.
Significant but, for those who have been paying attention, not entirely unexpected.
National's main gripe with Mallard is his style of discipline and the way he keeps order in the House.
Whereas previous speakers may have kicked members out of the chamber, Mallard prefers to deduct supplementary questions.
For example, if an opposition member has an outburst, Mallard may deduct two supplementary questions, or "sups". If the same thing happens on the Treasury benches, Mallard may award the Opposition additional supplementary questions.
This was the main source of contention during the first question on Wednesday after Mallard deducted five sups from National after Brownlee made an unparliamentary remark.
The official house records did not record what he said, but it was severe enough for Mallard to deduct the unusually high number of sups from National.
Brownlee, who clashes with the Speaker during most question times, was clearly unhappy with Mallard's ruling saying it goes against what an opposition is meant to do – challenge the Government.
After Mallard shut him down, Bennett had a turn and reiterated the same point.
Mallard, again, did not concede and that was it for Bennett.
"No, I'm leaving. What a waste of time," she said as she left the chamber.
The aftermath
"Your arbitrary taking of questions from the Opposition and the disruption to proceedings are seriously limiting our ability to do our job of holding the Government to account," Brownlee said in the letter.
National is also unhappy with his involvement in a story about National MPs making "sexist" remarks in the House.
Brownlee has been rallying against the Speaker's removal of supplementary rules for some time.
He has been so aggrieved, in fact, that he and other National MPs boycotted a crucial committee which organises the running of Parliament, according to Politik.
But Mallard completely rejects the notion that his style of running question time is undemocratic to the Opposition.
"Any supplementary questions are at my discretion. I've chosen to use this approach," he said before Bennett left the House.
According to the Clerk of the House, National has had 22 more sups than they would have otherwise had, as a result of him awarding them additional sups, after outbursts from Government MPs.
"The National Party is ahead on it, and I absolutely reject any suggestion that the National Party have not been able to ask the number of questions over this Parliament that they would've been able to otherwise. That's just not true."
Given the significance of Brownlee's comments in the letter and in the subsequent press conference, Mallard's response is now eagerly awaited.