Treasury Secretary Gabriel Makhlouf says he is "disappointed" with the Housing Minister's comments that his officials are "kids… disconnected from reality"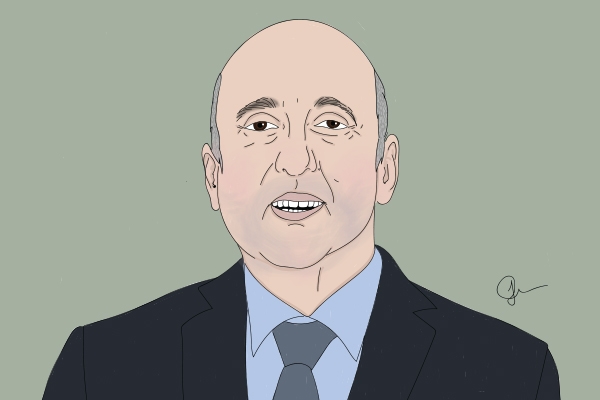 Treasury's boss says he is "disappointed" by Housing Minister Phil Twyford's comments that his officials are "kids… disconnected from reality" and is sticking by Treasury's KiwiBuild forecast.
Speaking to Interest.co.nz, Treasury Secretary Gabriel Makhlouf says he is "very confident in the professional judgment we exercised and of the numbers we published."
Last week, Twyford took issue with Treasury's KiwiBuild forecasts, as he said they failed to take into account the fact that the KiwiBuild capital fund is recycled consistently over and over.
He prefers the Ministry of Business, Innovation and Employment (MBIE) advice, which shows much more money would be spent on residential property than Treasury's forecasts.
Both Prime Minister Jacinda Ardern and Finance Minister Grant Robertson have sided with Twyford.
But Makhlouf is sticking by his numbers.
"I observe we are the best, if not one of the best forecasters of the New Zealand economy, we have a very good track record."
Robertson was singing a similar tune on Friday.
"At the end of the day, we stand by the information we publish – we are required to, by law, to use our best professional judgment," he says.
On Monday, Twyford was pulled into line by Ardern who said calling out Treasury officials as "kids" was going too far.
In the House on Tuesday, Twyford said he accepted the Prime Minister's comments, but stopped short of an apology.
"I personally signed the economic and fiscal update," Makhlouf says.
"It's been a while since someone has called me a kid so I don't know whether to take it as a compliment.
"But at the end of the day, we do a professional job and the people who turn up here every day to work for the Treasury are looking to improve the living standards of New Zealanders."
This is not the first time a Government Minister has called out Treasury during Makhlouf's tenure in the top job.
In 2016, then Prime Minister John Key called Treasury's long-term debt forecasts "a load of nonsense."
National's Gerry Brownlee has also had multiple run-ins with the department, once calling a report critical of the post-Canterbury Earthquake recovery effort "the usual sort of rubbish from them."
"It would be fantastic if people always celebrated the Treasury's products," Makhlouf says when asked if he ever gets frustrated by these sorts of comments from Ministers.
"If people want to take a different view, they're entitled to do so.
"But sometimes people, for a variety of reasons, are unhappy with them. We're just professionals."