RBNZ's Adrian Orr says foreign controlled banks must acknowledge they operate in NZ, acknowledge the home-host regulator relationship & have a long-term focus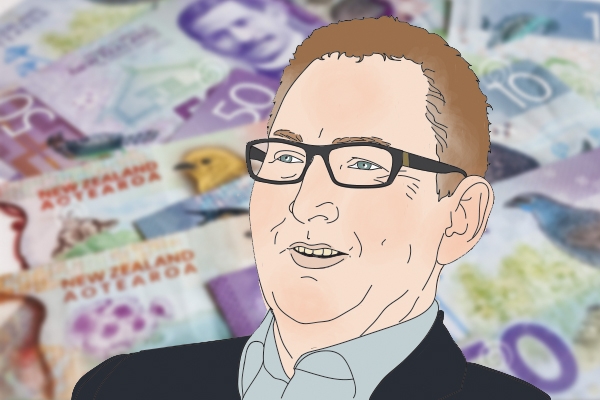 The Reserve Bank has published an article by its Governor Adrian Orr detailing where it sees its role in banking conduct and culture against the backdrop of the Australian Royal Commission into Misconduct in the Banking, Superannuation and Financial Services Industry.
Having co-signed a letter sent to banks with Financial Markets Authority (FMA) CEO Rob Everett effectively demanding New Zealand banks prove they're innocent of the sort of damning conduct that has emerged in Australia, Orr now has author credit on an article published on the Reserve Bank's website that appears to be targeted more at public than bank executive consumption.
NZ's banking sector is, of course, dominated by the Australian owned ANZ NZ, ASB, BNZ and Westpac NZ. The Reserve Bank is prudential regulator of NZ's banks. Conduct issues are typically more the domain of the FMA.
Entitled Banking conduct and culture – The Reserve Bank's role and efforts ahead, the article says the Reserve Bank aims to have "the best regulator-regulated relationship in the world built on mutual respect." Orr says the Reserve Bank will be clear and consistent in its position, will engage with regulated entities in an open and responsive manner, and balance soundness and efficiency financial system considerations.  
He also "implores" people to log on to the Reserve Bank's Bank Financial Strength Dashboard website when it launches next week to learn about banking, their banks, and their bank's competitors.
"All said and done, the effectiveness of all of our efforts rests very much on the conduct and culture of the banks that operate in New Zealand. Culture determines 'how they do things'," Orr says.
"Do banks acknowledge they are operating in New Zealand – and the responsibilities this implies? Do banks acknowledge the home-host regulator relationship, giving each appropriate respect?  And, are banks willing to compete in both a sound and efficient manner for the long-term - beyond the tenure of a current CEO or Board? This means investing in the people, systems and capabilities needed for a sustainable New Zealand bank business."
"In the face of the revelations of the Australian Royal Commission, and working with the NZ Financial Markets Authority, we are asking these conduct and culture questions of New Zealand registered banks," says Orr.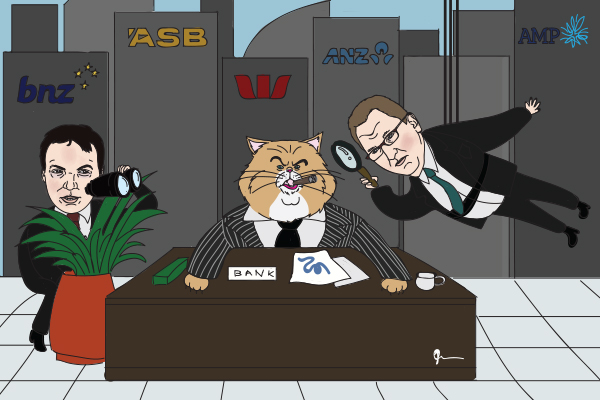 Cartoon by Jacky Carpenter. © interest.co.nz
*This article was first published in our email for paying subscribers early on Friday morning. See here for more details and how to subscribe.