A review of things you need to know before you go home on Thursday; farm sales weak, KiwiBuild demand rising, regions to the fore, benefit levels turn up, NZGB tender popular, swaps slip, NZD holds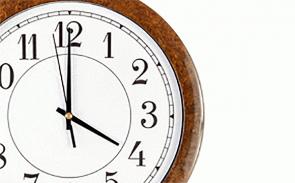 Here are the key things you need to know before you leave work today.
MORTGAGE RATE CHANGES
No changes to report.
TERM DEPOSIT RATE CHANGES
NZCU Baywide reduced the rates on its online savings account.
SIGNS OF STIRRING
There were 151 farms sold in June which was +26 more than the same month a year ago. The trend of sales since 2015 has been declining. 57 of them were dairy farms. Prices are generally pretty stable. For dairy farms however, we are starting to see very good $/ha results in Taranaki and Bay of Plenty again, with some positive indicators in Canterbury too. Prices in the Waikato and Southland however haven't yet shown the same positive bias. Westland dairy farm prices are in the dumps.
LIFESTYLE OUT OF FAVOUR
Things are less rosy in the lifestyle block market. June 2018 sales were the lowest for a June month in four years. The fall away has been particularly noticeable in Auckland where June 2018 was an eight year low. Northland and Canterbury seem to be the places where the declines are less.
BIG HOUSING DEMAND
As of Tuesday, 35,500 Kiwis have registered their interest for a KiwiBuild home with close to 23,000 being from Auckland. Some 7000 applicants were from Wellington, with 4300 from each of Tauranga and Hamilton. Just 3200 applications have been made for Christchurch.
OVER TO THE REGIONS NOW
A major regional report from Infometrics shows that they are expecting GDP growth of only +2% a year until 2021 – 1% under Treasury's forecast – and the regions are expected to do the economic heavy lifting. Not all economic forecasters agree with the Infometrics view however
MORE ON A BENEFIT
In the June quarter, the level of people on benefits rose at their fastest pace in seven years. In that whole time, the year-on-year change has brought declines. The June data from MSD's Benefit Fact Sheets shows the first time this data has shown a rise. The overall rise is driven by rises in JobSeeker Support (the unemployment benefit). This June data shows there are now 122,500 people on the JobSeeker Support and another 155,000 on other adult benefits. These are still relatively low levels, especially compared with the 753,000 on the universal National Superannuation benefit. There are still more than 2.0 working people for every beneficiary, a hard-won level that has progressed since 2009.
HOLDING AT OK LEVELS
The Australian unemployment rate is being reported for June as 5.4% which is a five year low. But that is the seasonally adjusted level; the 'actual' level is 5.2% and a six year low. Their employment grew +2.8% in the year to June, while their participation rate is now at 65.7% and essentially unchanged in three years. Growth in full-time jobs is slowing however, up +1.9% in a year even as there was better than expected growth quarter-on-quarter which impressed markets.
A FEW GRAB ALL THE BONDS
Suddenly, NZG bonds are back in favour. $150 mln was tendered today attracting $686 mln of bids. This is in stark contract to the previous tender for this 2037 bond when the coverage ratio was an embarrassing 1.2x. The excess demand pushed the yield down to 3.17% pa, the lowest ever for this duration. In fact, only seven of 65 bids were successful today.
SUCCESSFUL STRATEGY
There is considerable talk in Australia about the state of their electricity industry. In New Zealand, we have basically different dynamics at work. But back in 2012, the then Government decided to sell off a minority stake in a number of SOE electricity generators in an attempt to make the industry more competitive and more efficient. After five years, we can now assess whether it has worked, at least for customers. The sales process raised $4.3 bln in the middle of the GFC to pay down rising debt but still left the Government with a majority stake in each of these companies. The claims of 'privatisation' turned out to be bogus and the new Government is not proposing reversing the changed ownership. Since the change, price increases (under the 100%-Government-owned model they averaged +9.6% per year,) have declined steadily to just +1.5%. Rampant cost escalation has been contained. Annually, the Government is still collecting tax of $300 mln, dividends of $450 mln, and its 51% share of these company's has now risen to $6,4 bln from $4.4 bln. By any measure, the strategy has been a success for everyone.
SWAP RATES SLIP
Local swap rates slipped -1 bp across the board today. The UST 10yr is rising, up +2 bps at 2.89%. The Aussie Govt 10yr is at 2.67, up +1 bp, the China Govt 10yr is at 3.51% also up +1 bp, while the NZ Govt 10 yr is at 2.89%, going in the opposite direction to swap rates and down -1 bp. The 90 day bank bill rate is down -1 bp at 1.92%.
BITCOIN UNCHANGED
The bitcoin price is now at US$7,342 virtually unchanged from this time yesterday.
NZD ALSO UNCHANGED
The NZD is firmer at 67.9 USc. But it is weaker on the cross rates at 91.4 AUc with the 'good' Aussie jobs numbers, and 58.3 euro cents. That puts the TWI-5 at 71.4.
This chart is animated here. For previous users, the animation process has been updated and works better now.