Government launches campaign to keep public in the loop as lawyers, accountants and real estate agents need to start complying with anti-money laundering rules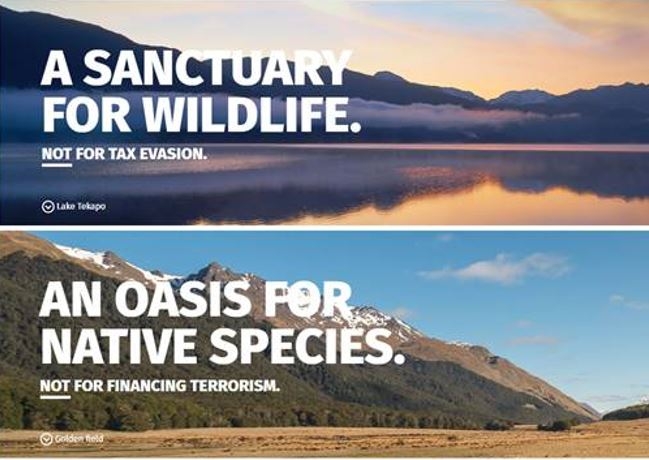 The Government is trying to take the public with it as it rolls out the second phase of the Anti-Money Laundering and Countering the Financing of Terrorism (AML/CFT) Act.
It is launching a public information campaign, 'Keep Our Money Clean', as accountants, lawyers, real estate agents, high value dealers and the New Zealand Racing Board join banks, casinos, a range of financial service providers, and some trust and company service providers in needing to comply with the Act.
The campaign website explains:
"Any business that provides these services will need to put systems and processes in place to prevent criminals from trying to exploit them, and ensure they can identify their customers, know their addresses and, in some cases, know the sources of their customers' funds.
"Additionally, all businesses and service providers covered under the AML/CFT Act (including those from the first phase) will now have reporting requirements that relate to particular transactions as well as suspicious activities.
"Generally speaking, customers and users of these services don't need to do anything. Simply be aware that some extra information may be required from you during these transactions.
"Even if you have been a customer of these businesses for a long time, they may need to ask you to help confirm that you are who you say you are and, in some cases, tell them where the money you are going to use has come from.
"The information you are asked to provide will vary depending on whether you are doing business as an individual or part of a partnership, company, public body, estate or trust.
"Businesses are not doing this because they think you are laundering money – they are doing it to help protect everyone and because they are required to under the law."
The Government estimates over $1 billion a year coming from drug dealing and fraud can be laundered through New Zealand businesses. 
Justice Minister Andrew Little says the 'Keep Our Money Clean' campaign starts today and will run in four stages as new business sectors come under the AML/CFT Act.
The Act affected lawyers from July 1, and will affect accountants from October 1, real estate agents from January 1 2019, and high value goods dealers and the New Zealand Racing Board from August 1 2019.
"Money launderers undermine our country's financial and justice systems, and leave us vulnerable to trans-national crime," Little says.
"If the world loses confidence in us, our ability to protect our financial channels, our hard-won international financial and trade reputation will be at risk.
"The Government has prepared 'Keep our Money Clean' information packs for law practices, accounting business agents and real estate agents so that customers can understand the anti-money laundering requirements those businesses are required to uphold."