A review of things you need to know before you go home on Thursday; NZCU South changes, NZGB yields fall, Banking Ombudsman fingers Kiwibank as the outlier, swaps unchanged, NZD higher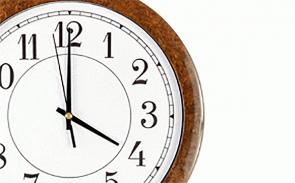 Here are the key things you need to know before you leave work today.
MORTGAGE RATE CHANGES
No changes to report.
TERM DEPOSIT RATE CHANGES
NZCU Central have trimmed all their rates by -25 to -50 bps.
REACTION
More than a year after a disastrous fire in England partly blamed on a type of cladding of sandwiched PS insulation between aluminium facings, MBIE has suspended similar cladding products here. No New Zealand building has been constructed with the non-redundant fire resistant system used in the English case so the risks here are very much lower. (The English system was already illegal here.). But MBIE is now requiring the panel manufacturers to prove their products and related systems are safe.
LOWER YIELDS
The latest tender for $150 mln of NZGB 2025s (about a seven year duration) has brought a yield of just 2.44%. This is the lowest for this bond since September 2016. Bids covered the offer by 3.4 times, an average coverage ratio for this bond.
WHERE THE PROBLEMS ARE
The Banking Ombudsman's 2018 Annual Report has reported an outsized level of customer complaints at Kiwibank. According to the Report, Kiwibank complaints represented 14% of their caseload even though only 4% of banking system assets are held by Kiwibank. For comparison, ANZ represented 18% of the cases but for a weighting of 31% of all banking assets. All other major banks were underweighted as well.
SWINGS & ROUNDABOUTS
The same fuel price rise that caused our import values to rise yesterday and swell our trade deficit are working in Australia's favour. Their latest trade price index / terms of trade have improved on the back of higher energy prices exported.
EAT LOCAL, GO BROKE
In Australia, jingoistic nationalist Dick Smith has decided to close his "Aussie only" food business after he discovered that his consumers refused to the pay prices necessary to keep the business viable. He has discovered the 'customer is king' even if he doesn't think they are right, or meet his values.
YUAN STILL LOSING SHARE
The percentage of international financial transactions denominated in Chinese yuan has fallen from 1.90% in May to 1.81% in June. This maintains the long running decline.
SWAP RATES UNCHANGED
Local swap rates are unchanged today, except for the 10 year which is down -2 bps. This is following the UST 10yr which has risen strongly today to 2.97%, a +4 bps gain. The Aussie Govt 10yr is at 2.70, down -1 bp, the China Govt 10yr is at 3.58% up +2 bps, while the NZ Govt 10 yr is at 2.81%, down -4 bp. The 90 day bank bill rate is unchanged at 1.91%.
BITCOIN SLIPS
The bitcoin price is now at US$8,219 down -2.4% in the past day.
NZD FIRMER
The NZD is up +½c at 68.4 USc on a slipping US dollar. But it is holding on the cross rates at 91.8 AUc, and the euro at 58.3 euro cents. That puts the TWI-5 up a little at 71.6.
This chart is animated here. For previous users, the animation process has been updated and works better now.