Impact statement on Canterbury Earthquakes Insurance Tribunal Bill reveals the Ministry of Justice did not consult with any external parties as a result of time pressure from the Government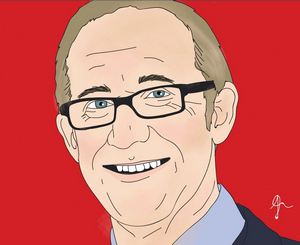 The Ministry of Justice has cautioned the Government against using the Ministry of Justice's own analysis on the Canterbury Earthquakes Insurance Tribunal Bill because of a "rushed" consultation period.
A regulatory impact statement (RIS) from the Ministry reveals because the Bill's proposals have been developed and analysed "extremely quickly", "no external consultation has been undertaken."
This includes any direct policy consultation with the Earthquake Commission, Southern Response, private insurers or any claimants.
In fact, because of this, the Ministry has "caution[ed] against using the analysis in this impact summary to support or fully inform decisions to change policy settings."
National's Spokesman for the Earthquake Commission Stuart Smith says the RIS shows a rushed and underwhelming process to set up the Tribunal.
The Bill was introduced to Parliament late last month and, if passed, will create a Tribunal allowing homeowners to bring forward claims against private insurers, the Earthquake Commission or Southern Response. 
Creating the Tribunal was one of Labour's pre-election promises.
Christchurch Central MP Duncan Web has labelled the proposed Tribunal "exactly the kind of radical circuit-breaker that is needed to address access to justice problems that have plagued earthquake claims in Christchurch."
But the Ministry of Justice's assessment of the Bill reveals a number of issues with the legislation.
Too fast to consult
"These proposals have been developed and analysed extremely quickly, to allow for their inclusion in the introduction version of the Bill establishing the Tribunal," the RIS says. "Due to the timing constraints, no external consultation has been undertaken on these proposals."
Because of this, the Ministry was unable to collect the appropriate data to assess the nature and extent of the problems stakeholders face.
As a result, the Ministry is warning against using its analysis in informing the policy.
"The lack of consultation has compounded the lack of data, which means Cabinet faces some significant unknowns."
More targeted consultation would mitigate these issues, the RIS says, but this would risk delaying the Bill and the establishment of the Tribunal.  
Smith says he is "absolutely supportive" of trying to deal with the cases the Tribunal would be addressing.
"[But] I think that [the Government] has rushed something through because it was in their manifesto, rather than actually saying 'well here's a problem – let's find the best solution for the people of Canterbury.'"
When asked in the House on Wednesday why Southern Responce, EQC or other industry specialists were not consulted, Justice Minister Andrew Little says the Government has taken "appropriate advice."
"The Government made a commitment about establishing a means for the thousands of Cantabrians who are still waiting for their insurance claims to be processed.
"We have taken appropriate advice and we are now acting on the promise we have made in getting an earthquake insurance tribunal established."