A review of things you need to know before you go home on Thursday; labour market scorecard; Bridges' expenses; cruise spending; bond tender; Australian unemployment; rates and NZD stable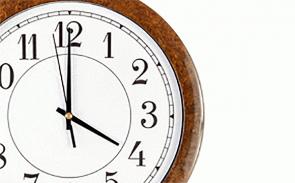 Here are the key things you need to know before you leave work today.
MORTGAGE RATE CHANGES
No changes today.
TERM DEPOSIT RATE CHANGES
ASB, TSB and Nelson Building Society have decreased some of their term deposit rates. See new rates here and here.
LABOUR MARKET SCORECARD
The Ministry of Business, Innovation and Employment (MBIE) today released the Labour Market Scorecard for the June 2018 quarter. The labour market was steady over the quarter. Labour demand was steady, with the employment rate unchanged at 67.7 per cent over the quarter leading to 2.63 million people in employment. Labour market matching was steady, and the unemployment rate rose slightly to 4.5 per cent in the June 2018 quarter. Labour supply was broadly flat. The participation rate increase slightly to 70.9 per cent this quarter. Workplace performance has improved and there are now more people in skilled employment. The average ordinary time hourly earnings increased by 3.0 per cent to $31.00 over the year to June 2018.
QC TO INVESTIGATE
Parliament's Speaker Trevor Mallard will appoint a Queens Council (QC) to investigate the leaking of National Leader Simon Bridges' expense accounts to media. As well as a QC, Mallard will request a forensic IT expert to join the investigation too. "In my opinion, someone has deliberately undermined either an individual or the system and I want us to get to the bottom of it," he told media. As part of the investigation, MPs will need to sign a waiver of consent to have their computers searched – Mallard will ask Bridges to ensure all his MPs sign that waiver.
BUOYANT CRUISE SEASON BOOSTS SPENDING
An increase in the number of cruise voyages and passengers boosted cruise ship expenditure to $434.0 million in the year ended June 2018, Stats NZ said today. Total cruise expenditure was up 18.3 percent ($67.1 million) following a 9.9 percent increase in the June 2017 year. The spending component by cruise visitors in New Zealand climbed to $284.0 million in the June 2018 year, up 31.8 percent ($68.6 million). This follows a 0.6 percent decrease in visitor spending in 2017, after a fall in cruise passenger numbers that year. Since 2015, spending by cruise visitors has increased 54.2 percent ($99.9 million). Vessel spend associated with services, including bunkering (fuel), provided to cruise ships visiting New Zealand totalled $106.6 million, down 10.0 percent ($11.9 million). GST from cruise visitor spending contributed a further $43.4 million to total expenditure. Auckland and Tauranga had the largest total spending by port. In the year ended June 2018, spending in Auckland totalled $131.4 million (up 11.2 percent) with Tauranga recording $65.9 million (down 3.0 percent).
2037 BOND TENDER
$150 mln worth of 2037 Government bonds were issued by tender today. The bonds carry a coupon of 2.75% and generated a yield of 2.89%. The coverage ratio for the tender was 2.47x.
AUSTRALIAN UNEMPLOYMENT
Seasonally adjusted employment decreased by 3,900 persons from June to July 2018. The underlying composition of the net change was an increase of 19,300 persons in full-time employment and a decrease of 23,200 persons in part-time employment. Since July 2017, full-time employment increased by 194,700 persons, while part-time employment increased by 105,600 persons. Seasonally adjusted monthly hours worked in all jobs increased by 4.0 million hours (or 0.2 per cent) in July 2018 to 1,749.6 million hours. The seasonally adjusted employment to population ratio decreased by 0.1 percentage point to 62.1 per cent in July 2018, and increased by 0.5 percentage points from the same time last year. The seasonally adjusted unemployment rate decreased by 0.1 percentage point to 5.3 in July 2018. The participation rate decreased by 0.2 percentage points to 65.5 per cent.
SWAP RATES STABLE
Wholesale swap rates are little changed across the curve today today. The UST 10yr is a little firmer at 2.88%, down -1 bp from this time yesterday. The Aussie Govt 10yr is at 2.57% (unchanged today), the China Govt 10yr is at 3.61% (up +2 bps), while the NZ Govt 10 yr is now at 2.60%, down -1 bps. The 90 day bank bill rate is down -1 bp to 1.90%.
BITCOIN STABLE
The bitcoin price is now at US$6,275, largely unchanged from this time yesterday.
NZD STABLE
The NZD is up slightly against the USD at 65.8 USc. On the cross rates we are at 90.6 AUc and 57.9 euro cents. That puts the TWI-5 at 69.9.
This chart is animated here. For previous users, the animation process has been updated and works better now.