NZIER is expecting economic growth of just under 3% over the coming years, but says there are still a few clouds on New Zealand's economic horizon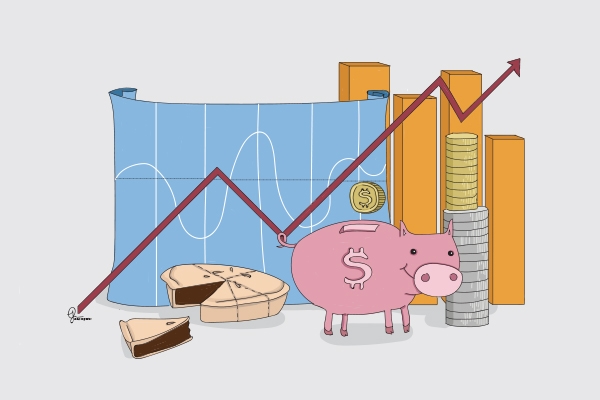 Solid, but with a few concerns on the horizon – that's the New Zealand Institute of Economic Research's (NZIER) expectation for the country's economy over the coming years.
The forecasting agency has released its quarterly predictions showing it's expecting the economy to grow at just under 3% over the next five years.
This is still, a "respectable outcome," says NZIER Principal Economist Christina Leung.
"However, businesses are feeling increasingly pessimistic about the economy, with deteriorating profitability a concern for many."
NZIER's most recent business confidence survey revealed firms' level of optimism has fallen to the lowest point since 2011.
"Domestically, businesses are feeling more downbeat about the economy," Leung says.
"Costs are rising, and with businesses finding it difficult to pass these on to customers in the form of higher prices this is impacting negatively on profitability."
She says the recent announcement by Fonterra of a downward revision to its payout and dividend will also dampen confidence in the rural sector.
NZIER's numbers come as forecasting agencies and banks have been reassessing their expectations for economic growth.
Westpac expects GDP growth to fall to 2% over the coming five years – as does Infometrics. BNZ says growth is "stagnating at around trend" and ANZ is picking 2.5% over the next couple of years.
ASB says New Zealand's growth prospects are still looking good, and is picking growth of roughly 3%.
Leung says strong population growth in recent years should continue to underpin demand across a range of sectors, particularly construction.
"However, there are downside risks to the growth outlook, stemming from heightened uncertainty both here in New Zealand and abroad."
She also points to capacity constraints in the construction sector as an issue for the economy.
In terms of where this leaves the Reserve Bank with its Official Cash Rate (OCR), NZIER is picking a hike in the first half of 2020.
"The continued tightening of monetary policy by the US Federal Reserve is leading the tightening of monetary conditions globally," Leung says.
"However, the Reserve Bank remains cautious about tightening too soon, and has indicated it will leave the OCR on hold for longer with the potential for interest rates to move lower."
In its August Monetary Policy Statement (MPS) the Reserve Bank said the next move in the OCR would be in September 2020.