Discussion papers released on Govt plans to introduce Wellbeing measures into public finance and for the setting up of an independent fiscal institution to provide non-partisan costing of political policies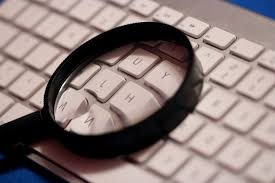 By David Hargreaves
The discussion documents are continuing to pour out of the Coalition Government, with another two being released on Wednesday.
The first document involves the Government's plans to introduce Wellbeing measures into public finance. Public submission are being sought on this and will close on October 12.
The second involves the proposal to establish an an independent body to provide the public with non-partisan costings of political parties' policies and assessments of government forecasts. Public submissions are also being sought on this and will close on October 24.
While Finance Minister Grant Robertson is particularly hot on the Wellbeing initiative, it's the creation of an independent fiscal institution (IFI) that has been greeted particularly warmly in some sectors. 
ASB economists said the formation of an IFI "may well be the lasting legacy of Budget 2018", while The New Zealand Initiative think tank supports the scheme, having advocated for one in a 2014 report.
Robertson said on Wednesday that as part of the plan to deliver a Wellbeing Budget in 2019, "we are making an important addition to the Public Finance Act which sets out what Governments must report on".
The amendments would introduce requirements for:
the Government to set out how its wellbeing objectives, along with its fiscal objectives, will guide its Budget decisions; and
the Treasury to report on wellbeing indicators, alongside macroeconomic and fiscal indicators.
 Robertson said these amendments would sit alongside already-announced amendments to the State Sector Act to help create a more integrated and effective public sector.
"I encourage people to submit their views on this proposal, and be a part of the wider conversation on how governments can use a wellbeing approach to support strategic decision-making," Grant Robertson says.
The proposal to create an IFI was a Green Party initiative and Green Co-Leader and  Associate Finance Minister James Shaw released the discussion document on creation of the IFI on Wednesday.
"The Government is committed to responsible fiscal management," Shaw said.
"An independent body like this would help strengthen both accountability and public debate over the country's fiscal performance.
"It will also support political parties' development of public policy and provide the public with confidence about the costings of those policies."
Much of the 2017 election debate was marred by National and Labour disagreeing over the existence of an "$11 billion fiscal hole" in Labour's books. Creation of an IFI would in theory remove such disagreements.
The Government has developed an initial proposal for the roles and functions for the new IFI. The five functions as proposed and put up for discussion are:
Provide financial costings of political party policies, including election manifestos, and any costings requested when a government is formed.
Comment on and assess compliance with the Government's fiscal strategy and fiscal targets.
Comment on the Treasury's economic and fiscal forecasts.
Comment on long-term fiscal sustainability and key fiscal risks.
Produce relevant and related commentary on fiscal and budgetary matters.
The discussion document also suggests that following the establishment of an IFI, a review could be conducted in the future to consider whether its mandate should be changed or extended.
The document says this could consider whether the IFI could play a role in other areas, including:
wellbeing and living standards analysis and assessment
broader macroeconomic issues, and
local government fiscal issues.
The Government say it hasn't yet formed a view on the institutional form for the IFI or indeed it should be doing the job for and is therefore accountable to.
The discussion document poses the following questions on that subject, which it is seeking feedback on:
Given the proposed mandate and functions, who do you think the new Independent Fiscal Institution would be doing a job for and, therefore, who should it be accountable to?
Do you think a new Independent Fiscal Institution is required, or can some, or all, of the proposed functions be performed effectively by an existing institution?
What level of independence from Ministers do you think is required to achieve the new Independent Fiscal Institution's proposed mandate and functions?
Do you have a preferred institutional model for the new Independent Fiscal Institution?