A review of things you need to know before you go home on Tuesday; Co-op Bank trims some TD rates, auction updates, polytech bailouts, more bonds coming, more hotels too, swaps up & steeper, NZD stable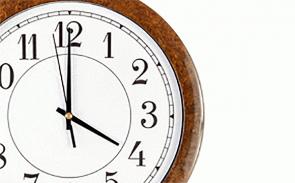 Here are the key things you need to know before you leave work today.
MORTGAGE RATE CHANGES
Update: The Co-operative Bank has cut all its fixed home loan rates by between -6 bps and -40 bps. Its new three year rate is very competitive, and its new 6 month rate is market leading.
TERM DEPOSIT RATE CHANGES
The Co-operative Bank has trimmed rates today taking -5 to -10 bps from all their offers from 18 months to 5 years.
EXPANDED RESOURCE
Today we have launched a new feature on our Residential Auction Results page. From now all of the sold properties that are featured on our results page will have their council Rating Valuation displayed next to their selling price (where these are available). This allows the readers to make a quick comparison between the selling price and the rating valuation which we hope they'll find useful. We will be including facts such as how many properties sold for above or below their RV in our auction commentaries, and will be developing further reporting capabilities around this over the next few weeks.
NOT LOOKING POSITIVE
There is another dairy auction tomorrow morning and things look a little grim on this front - if the futures pricing is any indication. The dairy derivatives market is signaling a -4.3% fall in WMP prices from US$2,820 last time to US$2,700 tomorrow. For SMP, the signal is a +3.2% rise. Given that more than half the product to be sold is WMP and less than a quarter will be SMP, it may result in an overall downer.
AIMING AT CHINA BY TAXING YOURSELF
The Americans have pulled the trigger on another US$200 bln of tariffs on imports from China, making these goods more expensive for their consumers (whether they end up buying them from a Chinese supplier, or a local American one). These new taxes will become effective on September 24, 2018. Just ahead of the announcement, the Shanghai stock exchange was up +0.2% although Hong Kong was lower (on storm issues?).
TAXPAYER BAILOUT
Two financially distressed Wellington-based polytechs are to be bailed out by the taxpayer and will have their boards dissolved and a commissioner appointed.
BOND RUSH
Yet another corporate can't resist the cheap money being offered up by investors for bond issues. This time it is Auckland International Airport who have signaled they are about to issue a six year fixed rate bond. No rate indications of issue size has been announced yet.
HOTEL RUSH
More than 40 new hotels are in the planning or development stages for Auckland, ending a long drought in supply and addressing a current severe shortage. They are part of a review looking at activity in the next five years and if all were built, would add another 6500 rooms, or a jump of almost 90% on current major hotel capacity. Twelve hotel projects were now under construction and that will bring 1800 new rooms. The current occupancy rate for Auckland hotels is 82.6%.
FEWER FOREIGNERS
The RBNZ today reported that 53.2% of all central Government bonds with a face value of $83.2 bln, is now owned by "non-residents". And that is the lowest proportion since this type of data started to be collected in mid 2015 - except for the 53.1% in June 2018 when an unusual dip in non-resident repos occurred.
LOWER HOUSE PRICES
Official data in Australia shows residential property prices falling. Year on year to June, they fell nationwide by -0.6% (a -AU$36 bln fall) led by Sydney's -3.9% slump. Perth and Darwin prices also dropped on that basis. Melbourne joined in also, with prices falling from March to June.
SWAP RATES STEEPER AGAIN
Swap rates rose and steepened again today with rates to five years up +2 bps and longer rates up +3 bps. The UST 10yr is now at 2.99%. The UST 2-10 curve still just above +21 bps. The Aussie Govt 10yr is at 2.65% (up +2 bps), the China Govt 10yr is at 3.68% (up +1 bp), while the NZ Govt 10 yr is at 2.63%, and up +3 bps. The 90 day bank bill rate is up +1 bp at 1.89%.
BITCOIN DOWN
The bitcoin price is lower today at US$6,237, a -4.2% fall from this time yesterday.
NZD STABLE
The NZD is now at 65.8 USc, unchanged from this morning but up marginally from this time yesterday. On the cross rates we are unchanged at 91.7 AUc, and at 56.3 euro cents. That puts the TWI-5 at 69.5.
This chart is animated here. For previous users, the animation process has been updated and works better now.