A review of things you need to know before you go home on Friday; some rate changes; migration; visitor arrivals; Auckland infrastructure projects; Housing NZ; rates stable; NZD firm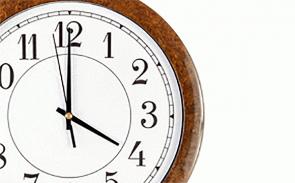 Here are the key things you need to know before you leave work today.
MORTGAGE RATE CHANGES
Housing New Zealand has dropped some of its mortgage rates by -10 bps to -40 bps. See rates here.
TERM DEPOSIT RATE CHANGES
Heartland Bank has dropped its call account interest rates from 2.75% to 2.50%.
MIGRATION
Annual net migration was down 8,800 (to 63,300) in the August 2018 year when compared with the August 2017 year, Stats NZ said today. This is the lowest August year since 2015. Net migration is continuing to ease from the record high of 72,400 in the year ended July 2017. Migrant arrivals were 129,100 and migrant departures were 65,800 for the latest year. The number of migrant arrivals in August was only slightly lower than in August 2017, so it was the increase in the number of departures that led to the fall in net migration. This is consistent with what Stats NZ seen in previous months, with the fall in net migration being driven more by increases in migrant departures than decreases in migrant arrivals. Migrant departures for New Zealand citizens were up 600 for the year ended August 2018, to 34,200. Of these, 20,900 were to Australia. This increase in departures was accompanied by a fall in the number of citizens returning to New Zealand from Australia, which led to a net outflow of 1,200 migrants.
OVERSEAS VISITORS
There were 246,700 visitor arrivals in August 2018, 12,700 more than for August 2017. The biggest changes were Australia up 3,100 to 114,400, China up 2,300 to 31,500, and Malaysia up 1,200 to 5,600. Visitor arrivals increased across every region in August 2018. Arrivals from the Asia region increased the most, up 5,100 (or 7.6%) from August 2017. Changes in other regions were Oceania (Australia and the Pacific) up 5,000 (4.1%), Americas up 1,700 (9.7%), Europe up 600 (2.8%), Africa and the Middle East up 200 (6.7%). For the year ended August 2018, visitor arrivals were up 133,100 (3.6%) to 3.8 million.
INFRASTRUCTURE
Minister of Housing and Urban Development Phil Twyford and Auckland Mayor Phil Goff today confirmed $339.2 million of 10 year interest-free loans to Auckland Council to support major infrastructure projects in Redhills and Whenuapai in Auckland's northwest. The loans from the $1 billion Housing Infrastructure Fund (HIF) will enable the building of around 7,000 houses to help tackle the housing crisis. The infrastructure that will be built with this funding will support new housing and includes wastewater mains and pump stations, stormwater management and arterial roading, including bus and cycle lanes. The proposed developments at Redhills and Whenuapai are part of a wider programme of development in Auckland's northwest.
HOUSING NZ
Housing NZ's new social objectives to provide decent housing, be a fair and compassionate landlord and to help sustain tenancies will be enshrined in legislation, Housing and Urban Development Minister Phil Twyford has announced. The organisation will also no longer be required to return a surplus to the Government. "Housing NZ is a very different organisation under the helm of chief executive Andrew McKenzie and under our Government," Phil Twyford says.
BOND OFFER
NZX listed industrial property landlord Property for Industry Limited (PFI) has announced that, following the successful bookbuild process for its offer of 7-year senior secured fixed rate bonds (Bonds), the offer has closed and $100 million of Bonds will be issued under the offer. The interest rate for the Bonds has been set at 4.25% per annum. This reflects a margin of 1.60% per annum over the 7-year swap rate. The Bonds will be issued on 1 October 2018 and will mature on 1 October 2025. The Bonds are expected to be quoted on the NZX Debt Market on 2 October 2018 under the ticker code PFI020. All of the Bonds have been allocated to intermediaries for distribution to their clients and there is no public pool available.
SWAP RATES STABLE
Swap rates were largely unchanged, with only the 10 yr swap falling by -1 bp. The UST 10yr is at 3.07% up +1 bp. The Aussie Govt 10yr is at 2.71% (down -1 bp), the China Govt 10yr is at 3.72% (up +3 bp), while the NZ Govt 10 yr is at 2.69%, and down -1 bp. The 90 day bank bill rate is up +2 bps at 1.91%.
BITCOIN UP SLIGHTLY
The bitcoin price is marginally higher today at US$6,500, a +1.7% rise from this time yesterday.
NZD FIRM
The NZD is now up to 66.8 USc. On the cross rates we are at 91.7 AUc, and at 56.7 euro cents. That puts the TWI-5 at 70.3.
This chart is animated here. For previous users, the animation process has been updated and works better now.