A review of things you need to know before you go home on Thursday; Moody's gives our banks a tick, used imports drop, cheap linkers, Wtgn rents jump, petrol inflation threat, swaps rise & steepen, NZD drops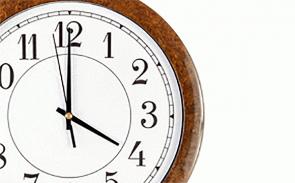 Here are the key things you need to know before you leave work today.
MORTGAGE RATE CHANGES
No changes today.
TERM DEPOSIT RATE CHANGES
FE Investments have launched a new 5% 'special for a 15 month term, minimum $10,000.
CONCISE IS BEST
Firstly, we are attracting many new readers, and many more comments. As part of our management of these we have instituted a small change so that the first 100 words of a comment show by default, and a click of the "read more" button will be needed to reveal the rest. No other change has been made. And there is also no change to our Commenting policy.
MOODY'S LIKES OUR BANKS
Moody's ratings agency says its stable outlook for the New Zealand banking system is underpinned by healthy domestic economic conditions, although slowing credit growth and rising wholesale funding costs could exert modest pressure on profitability. It also says delinquencies on housing loans are likely to remain low and continue to underpin overall strong asset performance.
A BIG DROP
There were only 11,533 used imports registered for the first time in September, a chunky -15% drop on the same month a year ago. This was not unexpected because the stink bug season is starting and the logistics for getting cleared vehicles in are much harder now.
LOW NET YIELD POPULAR
The $100 mln offered by Treasury for the 2040 inflation-linked bonds were popular today, attracting $365 mln in bids, the most this series has ever attracted. The net winning yield was a low 1.81% (plus inflation of course), and nearly the equal lowest.
WELLINGTON RENTS ON THE MOVE UP
Median rent data for September from MBIE (from the large bonds database) showed no change from August nationally for a 3 bdr house. But these rents fell in Auckland and Christchurch, rose in Wellington. And rents for 2br flats rose sharply in Wellington too, and were up in Christchurch. Wellington flats now cost the same as Auckland after rising +15% in a year.
CARD FRAUD PREVENTION
BNZ said today it has contracted IBM to help it beef up its anti-fraud processes. "IBM Safer Payments uses both financial and non-financial data together with a customer's transaction history, to perform rigorous authentication and profiling on each and every transaction. Fraudulent transactions are quickly identified – allowing them to be stopped, or put on hold pending further validation."
$2.50/L VERY SOON
The recent sudden rise in crude oil prices this week, combined with the sharp fall in the exchange rate today will push pump prices up by +10c just for these two impacts, with GST, that is a coming jump equivalent to the Auckland regional fuel tax imposed reently - except iot will be nationwide. $2.50/litre for U91 is a certainty now and fairly soon. This will give local inflation a sudden boost. Remember (if you can) discounted pump prices were under $2/L at Easter, so that could be a +25% change in just seven months.
EYE ON CHINA
Wall Street closed flat today, despite the range of good data. Hong Kong has just opened and is sharply lower, down -1.7% in the first hour and now heading towards a -5% drop in a week. (Shanghai is closed for the Golden Week holiday. But when it re-opens on Monday, it could be ugly.)
EYE ON WMP
The surging US dollar is putting a dampener on WMP prices (in USDs) on the dairy derivatives market today.
SWAP RATES RISE, STEEPEN
Swap rates reversed course today in response to Wall Street and are up and steeper. The two year is up +2 bps, the five year is up +3 bps, and the ten year is up +5 bps. The UST 10yr raced higher today on good US data and is now at 3.19%, a gain of +13 bps, with the UST 2-10 curve pushing up and out to almost +31 bps. The Aussie Govt 10yr is also up strongly and now at 2.72% (up +9 bps), the China Govt 10yr is at 3.67% (unchanged given it is a holiday week there), while the NZ Govt 10 yr is at 2.65%, and up +3 bps. The 90 day bank bill rate is unchanged at 1.90%.
BITCOIN LITTLE CHANGED
The bitcoin price is marginally higher since this morning at US$6,581.
NZD DROPS
The NZD is lower again today at 64.9 USc and down a whole cent on a surging greenback. In fact this rate is at its lowest in nearly three years. On the cross rates we are only marginally lower at 91.6 AUc, and 56.6 euro cents. That puts the TWI-5 down to 69.4.
This chart is animated here. For previous users, the animation process has been updated and works better now.