US payroll growth slows; US consumer debt jumps; Canada jobs growth goes part-time; Japan household spending jumps; India snubs the US; UST 10yr 3.23%; oil and gold unchanged; NZ$1 = 64.4 USc; TWI-5 = 68.6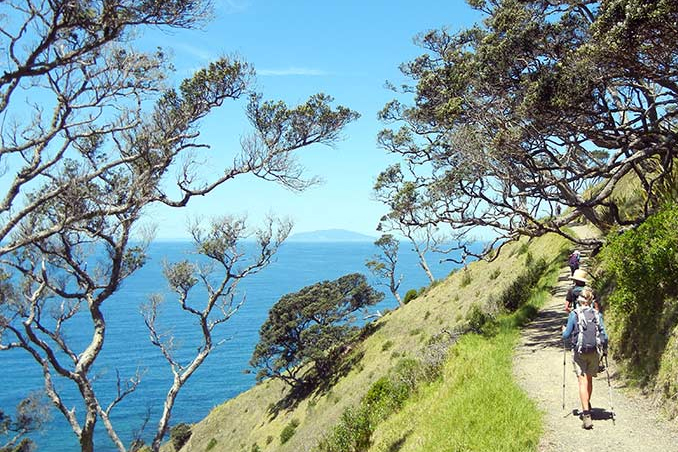 Here's our summary of key events overnight that affect New Zealand, with news fast-rising consumer debt is juicing the American economy.
But first, the American unemployment rate came in at 3.7%, almost a 50 year low. But the number of new jobs added in September was way below forecasts at +134,000 and is way below the average gain of +201,000 in the past twelve months. Their participation rate stayed low at 62.7%. But pay rose slightly slower for those in work, up +2.8% pa. One good piece of data was that the August results were revised higher. Wall Street is down -0.5% in mid-afternoon trading, on top of yesterday's similar decline, and worried about the rise, rise and rise in benchmark interest rates which have pushed on up to 3.24% for the UST10yr.
The final US trade deficit for August was released overnight and came in pretty much as expected. This data is where their services surplus is included. They had a goods deficit of -US$77 bln (up +17% on the same month in 2017), and a services surplus of +US$24 bln (up +10% year-on-year).
The amount of consumer debt owed in the US grew at a faster rate in August than July, rising at a +6.2% pa rate and a jump from the July rate of +5.1%. Neither are sustainable and even the year-on-year increase of +4.6% isn't either. These sort of increases are reminiscent of the 2007 rises. So at some point a slowdown will come.
Canada also released its labour market data overnight and that came in very much better than expected. They had a gain of +63,000 jobs with a participation rate of 65.4% in September. Their unemployment rate held at 5.9%. The downside of this data is the rise in part-time jobs at the expense of full-time employment. That was behind a small fall in the rate of wage increases.
Meanwhile data for Montreal home sales shows they hit a nine year high in September, with prices up +7% year-on-year.
In Japan household spending jumped +2.8% in August at the fastest annual pace in three years as bigger bonuses boosted consumption. This was way above market expectations for a -0.1% fall. And don't forget, Japan has had some rough weather and earthquakes. Many analysts thought all that would dampen household spending.
We should note that late yesterday we reported the Hong Kong stock exchange was down again, this time by more than -1%. However, when markets closed overnight, they had recovered much of that drop so the decline on the day was actually only -0.2%
India and Russia have announced a major arms deal, violating US sanctions. And energy sector sources also say New Delhi will purchase 9 mln barrels of Iranian oil. Both moves will test India's relations with the US.
In India, their central bank held its key interest rate at 6.5% despite fears of accelerating inflation. It was a decision that their currency drop sharply to a new low.
In China, the President of Interpol, the international law enforcement agency, has been arrested. He is the first Chinese citizen to hold that post. Meng Hongwei, 64, who is also a vice-minister at China's Ministry of Public Security, was "taken away" for questioning by discipline authorities "as soon as he landed in China" last week. Fortunately, Interpol is run by its secretary general, and not the top position Meng held. His appointment caused concern among academics and human rights advocates, who feared he would abuse Interpol's powers to forcibly repatriate Chinese dissidents and fugitives. It seems he wasn't as aggressive as Chinese authorities wanted him to be.
And in Hong Kong, the Asia editor of the Financial Times was unable to renew his visa to work in the city. Beijing is tioghtening its grip on the territory.
The Aussies posted retail sales up +2.6% in the year to August and marginally better than for the year to July. This data also beat expectations. NSW, Victoria and SA all did better (as did Tasmania), but the other states were a drag, especially WA which recorded a -0.5% decline.
The UST 10yr yield is up strongly again today at just over 3.23%. Remember it was at 3.06% this time last week so it has been quite a move. This time last month it was at 2.90%. Their 2-10 curve has widened to +34 bps. The Aussie Govt 10yr is at 2.75% ((up +9 bps overnight), the China Govt 10yr is at 3.65% unchanged because markets are closed there for the Golden Week holiday, while the NZ Govt 10 yr is at 2.63%, and unchanged overnight. New Zealand swap rates have been flat over the past week, only slipping slightly at the longer end.
The VIX has jumped on the US payrolls report and now at 16, now considerably above its average over the past year of 12. And the Fear & Greed index has moved sharply on to the 'fear' side. It is quite a move from 'neutral' at this time last week.
Gold is up +US$3 to US$1,201/oz and that puts it up +US$10 for the week.
US oil prices are little changed today at US$74.50/bbl. The Brent benchmark is now just over US$84/bbl. The US rig count was unchanged this week.
The Kiwi dollar is ending the week sharply lower at 64.4 USc, but down -2c in the past seven days. Because our benchmark interest rates aren't reacting to the US and global rate rises, it is our exchange rate that is making the relativity adjustment. On the cross rates we are little changed at 91.3 AUc and down -½c in the past week, and down -1c to 55.9 euro cents. That puts the TWI-5 at 68.6 and a three year low.
Bitcoin is now at US$6,548 and that is a net loss of -2.3% over the past week. This rate is charted in the exchange rate set below.
The easiest place to stay up with event risk today is by following our Economic Calendar here ».