After one year, we look at the economic benchmarks we set when the Labour-NZ First-Greens government took office. It's early days still but the review reveals some trends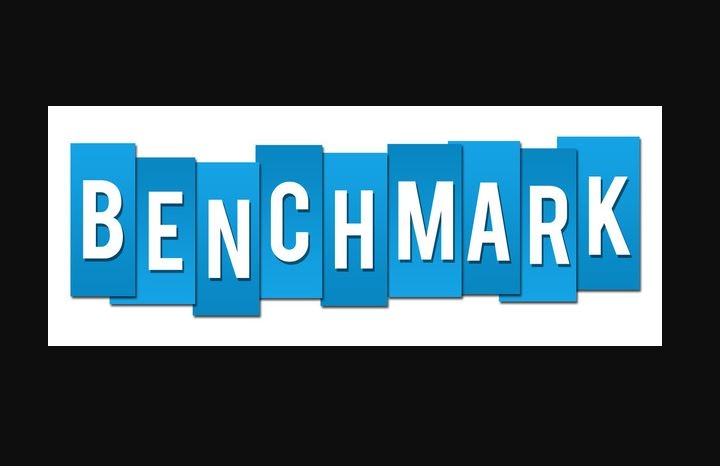 By David Chaston
A year ago we recorded some benchmarks when the new Government was formed.
These are economic metrics and as such only part of how we should review progress.
But as it is the economic side of life that we cover, we can look at life through that lens.
The improvers:
The government's net debt is significantly lower, down -13.3% in one year.
Exports are up +11.4%, but when measured on a world price basis, the gain is only a tiny +1.9%.
As a proportion of annual GDP, our overseas liabilities have fallen.
GDP growth is up.
Inflation is unchanged.
Mortgage interest rates are lower.
House prices are still rising, up +5.9% (although they have fallen in USD terms).
Tax rates haven't changed.
Immigration is lower.
The population is up +1.4%.
Where things have got weaker:
Consumer confidence is markedly weaker, even though there are still more optimists than pessimists.
The Crown surplus is lower, both because taxes collected are lower and spending is a little higher.
Our exchange rate is lower by -4.9% on a TWI-17 basis. That means our incomes need to be this much higher just to ensure their buying power is not slipping on an international basis, and of course we never got anywhere near that.
Our current account deficit has risen, both in NZD terms and USD terms. It is even higher as a proportion of GDP.
There is no improvement in our jobs market. Gains that we have had for years have stopped.
Median household incomes for the 35-39 age cohort are up only +2.2%, but on an internationally benchmarked basis down -7.9%. Compared with other countries, our household incomes have fallen severely.
Renters are paying +12.5% more for a median three bedroom house.
The health budget is lower (although that is mainly because we had to write off some debt for some DHBs in the prior year who couldn't manage their affairs properly).
Tax rates haven't changed. (Although taxes have gone up noticeably on fuel, and some other user charges.)
There are more people on a public-funded benefit.
The population is up +1.4%.
The scorecard
Ok then, how is the balance of these changes? It will depend on your point of view of course and how you weight them in importance. We are not saying that the 'improvers' are all the result of the new Government's policy actions, nor that the weaker items are as well. All we are recording here is what has happened on their watch.
First up, there are marginally more 'weaker' than 'improver' items. The raw score is 10 improvers with 12 weaker, if you will allow for some items being in both categories (!)
But rather than set out what we think, we would like to hear how you would analyse and assess the progress. The comment facility below is where you should record your judgment.
Here is the data:
Benchmark updated: 19-Oct-18

Source
NZ$
 
NZ$
US$
 
NZ$
US$
 
 
2008
 
2017
 
2018
Consumer confidence
ANZ-Roy Morgan
102.3
 
126.3
 
 
117.6
 
Crown surplus (bln)
Treasury
-$0.5
 
+$12.3
+$8.8
 
+$8.4
+$5.5
Exchange rate TWI-17
RBNZ
63.3
 
75.6
 
 
71.9
 
Government net debt bln
Treasury
$10.2
 
$66.3
$47.5
 
$57.5
$37.6
Country's net overseas liabilities % GDP
RBNZ
-80.4%
 
-58.5%
 
 
-52.1%
 
Exports (Goods + Services) bln pa
Stats NZ
$45.0
 
$71.8
$51.4
 
$80.0
$52.4
Current account deficit bln
Stats NZ
-$14.1
 
-$7.5
-$5.4
 
-$10.5
-$7.0
C/A as % of GDP
Stats NZ
-7.5%
 
-2.8%
 
 
-3.6%
 
Unemployment rate
Stats NZ
4.1%
 
4.6%
 
 
4.4%
 
Employment rate
Stats NZ
65.4%
 
67.8%
 
 
67.5
 
Participation rate
Stats NZ
68.0%
 
70.6%
 
 
70.6%
 
Inflation / CPI
Stats NZ
+5.1%
 
+1.9%
 
 
+1.9%
 
Official cash rate
RBNZ
7.50%
 
1.75%
 
 
1.75%
 
2 year fixed mortgage rate (avg)
interest.co.nz
8.56%
 
4.78%
 
 
4.48%
 
GDP growth
Stats NZ
-1.7%
 
+2.7%
 
 
+2.6%
 
Median income, week
Stats NZ
$919
 
$1,807
$1,294
 
$1,846
$1,192
Median house price $(000)
REINZ
$335
 
$525
$376
 
$556
$363
Median rent $/week 3br house
MBIE
$295
 
$400
$286
 
$450
$294
Health spending (bln) pa
Treasury
$11.9
 
$18.4
$13.2
 
$16.5
$10.8
Income tax rate (max)
IRD
39%
 
33%
 
 
33%
 
GST
IRD
12.5%
 
15%
 
 
15%
 
Annual net permanent migration (000)
Stats NZ
+4.3
 
+72.1
 
 
+62.7
 
Core public service (000) FTE
SSC
45.9
 
48.9
 
 
n.a.
 
Number of people on a benefit (000)
MSD
269.6
 
277.2
 
 
284.3
 
 
 
 
 
 
 
 
 
 
Population (mln)
Stats NZ
4.270
 
4.818
 
 
4.885
 
The US dollar equivalents are recorded so that these benchmarks can be assessed on an exchange-rate adjusted basis. (2017 is NZ$1 = U$0.7163, 2018 is NZ$1 = US$0.6544.)
Deputy Prime Minister Winston Peters can claim "one year on, and New Zealand has a brighter future" but the evidence is that their first year has been a non-transformational toss-up, one where we simply marked time while other countries got further ahead.
My view is that, based on the benchmarks above, we have gone from being a nondescript "quite good" to "decidedly average", and that is being generous. New Zealand should be able to do much better than that. It continues to be disappointing to keep on slipping back internationally.