A review of things you need to know before you go home on Tuesday; some more rate changes, used car sales dip, rents up in Auckland, Fonterra gets a terrier inside, Hisco pay revealed, swaps and NZD on hold, & more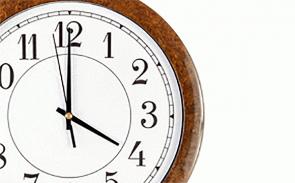 Here are the key things you need to know before you leave work today.
MORTGAGE RATE CHANGES
Housing NZ Corp. has trimmed most of its fixed rates.
TERM DEPOSIT RATE CHANGES
ICBC trimmed some term deposit rates today, and raised a handful - 6 months to 3.40% and one year to 3.50% being the most notable.
IMPROVED INTEREST RATE DATA
The RBNZ today released new tracking of retail interest rates for mortgages. The extended data reconciles to the statistical returns supplied to them from banks. See here and here. But they are still just 'simple averages' (unweighted). (The RBNZ does publish some weighted rate averages.) You can still get data by individual bank from us. (We also supply the RBNZ with our offer rate carded data.)
USED IMPORTS SELL SLOWER
In contrast to booming new car sales, the used import trade continues to struggle. Stink bug problems were thought to be the issue inhibiting the flow of imports. But the October data shows a long run tailing off of this source of new cars. There were 12,100 of these vehicles first registered here in October, a -14.3% drop on the same month a year ago. That makes it nine consecutive months of declines. The all-time peak came in November 2017 at 14,924.
STEADY STATE EXPECTED
Tomorrow Statistics NZ will report the September quarter labour force data and our unemployment rate is expected to come in at 4.4%, down from 4.5% in June. Our participation rate is expected to be unchanged at 70.9%. And we are expecting New Zealand payrolls to rise +12,800 from June. (That is a long way lower than the +55,000 payrolls rise in the September 2017 quarter.) (These estimates are the median levels in the Thompson Reuters survey of economists.) Average hourly earnings are expected to rise just +2.7% pa, and short of the +3.1% gain recorded in June. Variations from these expectations may not only affect our currency levels, but will also colour the RBNZ MPS which is due to be released on Thursday. No OCR change is expected then.
RENTS UP IN AUCKLAND
National median rent for a three bedroom house is unchanged in October from September at $450/week. But the Auckland median spiked higher to $660/week and +6.5% higher than a year ago. In Wellington the change over the year is much less at +3.5% to $590/week. In Christchurch the change is only +1.2% to $420/week. Rent growth for flats is lower in each centre. Data is from MBIE's rental bond database.
GUINEY WINS IN COMEBACK BID
Fonterra shareholders have elected some 'new' directors and they have given the company a hurry-up. Shareholders voted to elect Peter McBride and Leonie Guiney to the Board. Incumbent Director Ashley Waugh, Jamie Tuuta and John Nicholls were unsuccessful. You will recall that Leonie Guiney was previous kicked off the Fonterra board, and then slapped with a gag order. This time will be different?
HISCO PAY REVEALED
ANZ's annual report is out and you can find compensation details for all the ANZ Group senior people. That includes, ANZ NZ's David Hisco. Check from page 54. There you will find details in AU dollars. Almost all senior managers had reduced compensation in 2018, some with rather large falls mainly in the variable portion. All up, the top seven managers took home AU$8.6 mln in fixed pay, plus they earned (but may not have gotten access to) another AU$13.4 mln in variable pay. That was -AU$2.6 mln less than the previous year, a fall of -12%. In this group of manager's Hisco's totals get shifted around by the exchange rate when reported in AUD, so the change for him isn't all in NZD compensation. He is the third highest paid in this ANZ group, and seems to have suffered the smallest reduction (before currency valuation changes). The division he manages starred in the ANZ group. Overall, the compensation of these seven top managers accounts for 0.2% of the profits. All employee costs are equivalent to 47.8% of before-tax profit.
APPLE PAY TEAMS UP WITH FLEXIGROUP
FlexiGroup today launched Apple Pay. It is available to all Q Mastercard and Flight Centre Mastercard customers with an eligible Apple device and can be used wherever contactless payments are currently available in New Zealand. FlexiGroup's credit cards charge higher than bank credit card interest rates, by at least +2%.
SWAP RATES HOLD
Swap rates are up again today, but essentially only for terms over 4 years and only by +1 bp. The UST 10yr yield has held at 3.21%. The UST 2-10 curve is back under +29 bps. Other benchmark bond rates are all in lockstep. The Aussie Govt 10yr is at 2.74% (up +1 bp today), the China Govt 10yr is also up +1 bp at 3.56%, while the NZ Govt 10 yr is at 2.67%, up +1 bp too. The 90 day bank bill rate is up +2 bps at 1.96% and back to levels last seen on July 10, 2018.
BITCOIN STABLE
The bitcoin price is up marginally to US$6,443 and little changed since this morning.
NZD HOLDING
The NZD is holding at at 66.6 USc. On the cross rates we are little-changed at 92.4 AUc, and at 58.4 euro cents. That puts the TWI-5 at just on 70.9.
This chart is animated here. For previous users, the animation process has been updated and works better now.