A review of things you need to know before you go home on Friday; plenty of rate changes, PMIs improve, KiwiSavers take a hit, lakes refill fast, petrol prices drop, swaps soften, NZD rises, & more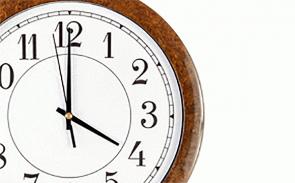 Here are the key things you need to know before you leave work today.
MORTGAGE RATE CHANGES
NZCU South has cut its one year fixed mortgage rate by -30 bps, now at 4.90%.
TERM DEPOSIT RATE CHANGES
BNZ has reduced its one year 'special', trimming it from 3.45% to 3.40%, NZCU Baywide has cut its call rate. NZCU South has cut a set of TD rates as well, -5 to -10 bps.
FACTORY EXPANSION PICKS UP TO 'AVERAGE'
There was a glimpse of better trading conditions in October for New Zealand's manufacturing sector. This follows a few months of slower, constrained expansion.The improvement was not large but is probably a little more than the normal seasonal upturn so it is notable. Small lifts for employment an d new orders are intriguing signs, especially if they carry on into November. The PMI is now back just below at its 2018 average,of 53.7 although it is still noticeably below its 2017 average of 56.2 (so lower business confidence is a 'real thing').
KIWISAVER SOBRIETY TEST
KiwiSaver returns dropped sharply in October according to our interim analysis. This is a direct reflection of the international equity and bond market sell-off in that month. Some of the drops are substantial. Overall default funds fell -0.3% in a month (or at a -4.4% annual rate - three rose, six fell in value) while all growth funds fell in value, averaging a drop of -4.2% in one month (the range was -2.9% to -6.5%). Be prepared for a sobering review when we bring it all together in our Q4-2018 assessments. But hang in there; this is just markets doing its correction thing. No-one knows what 2019 will bring but as a KiwiSaver your focus should be long-term and history shows that patient long term regular savers are ultimately rewarded for risk. There are bumps along the way, and we have just been through one (or are in one).
AUSSIE BROTHERS VS KIWI COUSIN
In the year to June, New Zealand recorded the size of actual economic activity (nominal GDP) as NZ$289.3 bln, a nominal rise of +5.4% and a real rise of +3.1%. Today, Australia released the data on the size of each of their State's GDP activity for the year to June and that helps put the New Zealand economy into perspective. NSW GDP is AU$604.4 bln nominal, up +4.5% nominal (up +2.6% real). Victoria GDP is AU$430.5 bln, up +5.1% (+3.5%), Queensland GDP is AU$349.0 bln, up +6.2% (+3.4%), South Australia GDP is AU$107.4 bln, up +3.3% (+2.0%), and Western Australia GDP is AU$259.4 bln, also up +3.3% (+1.9%).
OUTAGE
We had an outage in some our our currency calculators today. We apologise. They should be back working again soon.
RETURN TO NORMAL I
There has been a swift refilling of our hydro lakes recently, bringing lakes back to their long run levels (and rising at this time of year). Wholesale electricity prices are certainly back down from their dramatic spike, and at levels similar to what we had at this time last year.
RETURN TO NORMAL II
The same is happening with petrol prices, with prices retrenching fast after the recent spike. Outside of Auckland, the discounted pump price ws back down to $2.057/L and in Auckland down to $2.189/L, falling as fast as it rose. Actually to be accurate, it has fallen faster than it rose. The only thing that did not fall is the Governments tax. By our monitoring even the oil company component (the portion of the price that is not crude oil or tax) has dipped recently to be below its three year average. Tax is the only thing that never seems to go down or respond to market signals. (Politicians love tax and have exempted it from price manipulation and anti-monopoly rules. "Do as I say, not as I do.")
SWAP RATES SOFT
Swap rates are down -1 bps for all durations of 2 years and longer. The UST 10yr is holding at 3.12% today. The 2-10 curve has slipped to just under +25 bps. The Aussie Govt 10yr is at 2.69%, down -4 bps, the China Govt 10yr is at 3.41% and down a large -9 bps, while the NZ Govt 10 yr is at 2.76% and that is down another -3 bps today. The 90 day bank bill rate is unchanged at 2.00%.
BITCOIN HOLDS LOWER
The bitcoin price is now at US$5,555 and down less than -1% in the past 24 hours. Analysts say the next test is the US$5,000 level and it would be grim if it fell below that. The upside isn't significant until it breaks through US$6,000, or so they say.
NZD HIGHER
The NZD has had a net rise today and is now just on 68.4 USc. On the cross rates we are up to 93.9 AU, and up over 60.3 euro cents. That puts the TWI-5 above 72.9 and a new five month high. The greenback, the euro and the yen all have their own issues, so our 'strength' is more a matter of being the tallest dwarf.
This chart is animated here. For previous users, the animation process has been updated and works better now.