A review of things you need to know before you go home on Tuesday; Co-op Bank cuts a mortgage rate, imports pour in, trade deficit swells, Sovereign brand to go, swaps and NZD unchanged, & more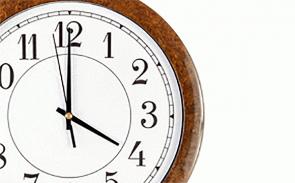 Here are the key things you need to know before you leave work today.
MORTGAGE RATE CHANGES
The Co-operative Bank has cut its six month fixed rate by -40 bps to 4.10%. At that rate, this is by far the lowest six month fixed rate of any bank. And fyi, we have now added Bank of Baroda's 5.25% floating home loan rate to our table. And that is the lowest floating rate of any bank.
TERM DEPOSIT RATE CHANGES
No changes here either.
IMPORTS POUR IN
Imports are pouring into the country. October imports exceeded $6 bln in a month for the first time ever.This is +14% higher than the same month in 2017. In fact, imports over the past six months were on average +15% higher than the same period a year ago. Higher oil prices and an -8% dip in the NZD contributed, but import volumes are up substantially too. Oil imports by value were up +68% year-on-year, a rise of $257 mln. But the big rise in imports came from China. They are up +41% on the tenth anniversary of the NZ:China FTA signing. Our exports to China were +24% in October, year-on-year. For the full year to October we ran a trade surplus of $1.2 bln with China and doubling what it was in the full year to October 2017.
GOODS TRADE DEFICIT RISES
Despite the trade surplus with China, we posted an overall trade deficit in goods in October of -$1.3 bln and extending our annual deficit to -$5.8 bln. We also run a big annual surplus with Australia, but we run $1+ bln deficits with the USA, Japan, Korea, the UK, Singapore, Taiwan, Malaysia, and a sub $1 bln deficit with Indonesia. We are going backwards in trade fast especially with the USA, Singapore, Hong Kong and Malaysia. Our annual goods trade deficit however only amounts to -2% of GDP.
NO LONGER SOVEREIGN
AIA has announced that following its acquisition of Sovereign from CBA/ASB in July 2018, its combined New Zealand business will now operate under the AIA brand. AIA is a listed Hong Kong company.
ANOTHER SENIOR MANAGER GOES AT FONTERRA
Following the pushing out of CEO Theo Spierings at Fonterra, Lukas Paravicini, the Chief Operating Officer has now handed in his notice and will leave in January 2019.
ANOTHER FONTERRA ELECTION
The Fonterra Shareholders' Council has confirmed that a second election for the remaining vacancy on Fonterra's Board of Directors will be held in December. Voting will open on 3 December and close at 1.00pm on 20 December, and the results will be announced later the same day. This new election is a run-off because no previous candidate got more than 50% support in the first run.
PRIORITISING RESOURCES
The Commerce Commission has said it will be prioritising two area where it receives most consumer complaints. Retail telecommunications remains the most complained about industry, though complaint levels are relatively flat year on year. Online sales generated nearly a quarter of all Fair Trading Act complaints, highlighting the growing size of this market and the challenges for consumers purchasing goods from overseas-based companies in particular.
CHECK YOUR BANK HERE
We have updated our Key Bank Metrics tool to include the RBNZ dashboard data through to September 2018. You can now compare your bank with any other using this tool, focusing on a number of key metrics. Investors and depositors should learn how to use it because it makes comparison easier and gives an easier way to inspect important aspects of each bank's financial position and strength.
TROUBLE AT HOME
In Australia, powerhouse retailer Harvey Norman has reported a slowdown in its sales, amid retailers' warnings of a difficult Christmas ahead. The same report shows it is up +4.5% in New Zealand, more in other non-Australian markets.
SWAP RATES UNCHANGED
Wholesale swap rates are unchanged today. The UST 10yr is little changed at 3.06%. But the 2-10 curve has now slipped under +23 bps. The Aussie Govt 10yr is at 2.64% and down -1 bp, the China Govt 10yr is up +3 bps at 3.44%, while the NZ Govt 10 yr is at 2.68% and unchanged. The 90 day bank bill rate is also unchanged at 1.99%.
BITCOIN LOWER
The bitcoin price is now at US$3,662 which is a -7.5% drop from this time yesterday.
NZD LITTLE CHANGED
The NZD is marginally lower today at 67.6 USc with little net reaction to the trade data. On the cross rates we unchanged at 93.6 AUc and at 59.6 euro cents. That puts the TWI-5 at 72.2.
This chart is animated here. For previous users, the animation process has been updated and works better now.