A review of things you need to know before you go home on Wednesday; Heartland changes a rate, letting fee now illegal, successful LGFA tender, what cash is used for, swaps firm, NZD up, & more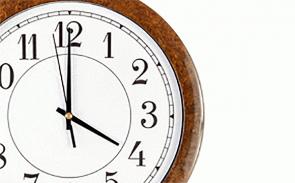 Here are the key things you need to know before you leave work today.
MORTGAGE RATE CHANGES
No changes to mortgage rates today either. It is in a holiday season lull.
TERM DEPOSIT RATE CHANGES
Heartland Bank has launched a new 'special, 3.25% for 4 months. This is a +15 bps rise from their under-$20,000 minimum deposit rate, and a +5 bps rise from their prior over-$20,000 rate. The minimum for this new Heartland Bank offer is $1000.
NOW AN ILLEGAL FEE
Letting fees are prohibited from today after new legislation came into effect. However the Government says in the long term the real solution "is to increase the supply of housing, and end the shortage that is driving rents up". It's now unlawful for any person to charge a tenant a letting fee, or any other fee relating to the tenancy. If someone does charge a letting fee, the Tenancy Tribunal may order exemplary damages of up to $1,000. The new unlawful act is comparable with the charging of key money for which there is also a penalty of up to $1,000.
LGFA BOND TENDER SUCCESSFUL
Today the LGFA offered four separate maturities in a $190 mln tender. The resulting weighted average accepted yield was 2.73% and the coverage ratio was 2.2x. Today's yields were a little lower than for the equivalents in the last tender by about -15 bps but to be fair this just brought them back to levels in the tender prior to that. For today's offer of $30 mln for the 15-May-2021 tranche, one bidder alone picked up the whole parcel. Since 2012 the LGFA has tendered $9.8 bln on local authority debt.
IGNORING WALL STREET
Overnight European markets were all up strongly, mostly more than +1%. Wall Street started its session overnight optimistically but ended unchanged. However markets on this side of the Pacific didn't take their signals from the US. The NZX is up +0.8%, the ASX is up +0.6%, Tokyo is up +1.5% and Hong Kong is up +1.5%. Shanghai is also up +0.3% but slipping. Wall Street was reacting to its capricious President, fearful of his latest outburst.
PHEW!
Japanese machine tool orders in October were up +4.5% above the same month a year ago. This is worth noting because the September order level was down -7.0% on the same basis, and fears were that that signaled a sharp drop in trade orders. But it didn't persist.
UNWANTED DIVISION SHINES
ANZ's unwanted finance company UDC Finance has posted a record net profit after-tax of $65.3 mln for the full year to 30 September 2018, a +6% rise on the prior financial year. Lending growth was up +11% taking its loan book to $3.2 bln. Lending for vehicles rose +18% to $217 mln, commercial lending grew by $50 mln, a +4% rise, and equipment dealer lending was up $12 mln, a +6%. ANZ was unable to find a buyer for this business and has since put the divestment project on hold. The $65.3 mln profit represents just 3.4% of ANZ NZ's $1.9 bln tax paid profit in the past year. With a loan book of $3.2 bln, that makes UDC smaller than both Heartland Bank or SBS Bank.
WHO USES CASH THESE DAYS, AND WHY?
The RBA has been investigating how banknotes are being used. It has AU$76 bln in this anonymous 'paper' in circulation. It found that 15–35% are used to facilitate legitimate transactions; roughly half to three-quarters are hoarded as a store of wealth or for "other purposes", of which they see 10–20% hoarded domestically and up to 15% is hoarded internationally. They reckon between 4% to 8% are used in the "shadow economy" and between 5% to 10% are lost. (The RBNZ has NZ$6.1 bln of notes in circulation.)
SWAP RATES FIRMER, FLATTER
Wholesale swap rates are a little firmer today again with the two year up about +2 bps, the five and ten year durations up +1 bp. The UST 10yr is up +4 bps to 2.89% but their 2-10 curve has slipped to +11 bps. The Aussie Govt 10yr is at 2.46% and unchanged, the China Govt 10yr is down -2 bps at 3.31%, while the NZ Govt 10 yr is at 2.51%, up +4 bps today. The 90 day bank bill rate is unchanged at 1.98%.
BITCOIN EASES SLIGHTLY
The bitcoin price is now at US$3,335 and little changed from this time yesterday.
NZD STAYS HIGH
The Kiwi dollar is a little higher at 68.9 USc. On the cross rates we are still at 95.4 AUc and at 60.8 euro cents. That puts the TWI-5 at 73.7.
This chart is animated here. For previous users, the animation process has been updated and works better now.