A review of things you need to know before you go home on Thursday; FEI changes 6m special, healthy food prices slip, HYFEU assumes solid house price gains, equities up, swaps firm, NZD slips, & more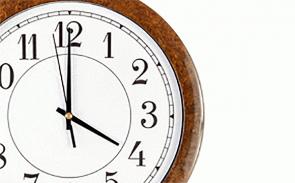 Here are the key things you need to know before you leave work today.
MORTGAGE RATE CHANGES
No changes to mortgage rates today.
TERM DEPOSIT RATE CHANGES
FE Investments have switched their eight month 4.80% special to a six month term.
HEALTHY WINS ON COST CHANGES
The cost of food is not rising, according to the November update of the Food Price Index. Overall, prices are up +0.4% from the same month a year ago. Fruit and vegetable prices decreased -6.7%, meat, poultry, and fish prices increased +3.2%, grocery prices were unchanged. But restaurant meals and ready-to-eat food prices increased +2.9%. Basically healthy eating choices have changed far less than ready-to-eat meals.
FORECAST HOUSE PRICE GAINS
The Minister of Finance released his Half Year Fiscal and Economic update, taking the opportunity to release details of his new Wellbeing approach. The HYFEU shows that Crown tax revenues are expected to grow by +26.3% in the four years to 2022, slightly more than signaled in the 2018 Budget. Spending is expected to grow by +21.1% over the same time. They are not forecasting any downturn in this period although they do see growth in the economy slowing to +2.3% in 2023. The same forecasts see house prices rising at at least +4.5% per year (pg 6). That means a median priced house in 2018 of $562,000 in October 2018 will become $700,000 in 2023, a capital gain of $138,000 is being assumed. Now we just need to await the Cullen Tax Working Group report in February on how these gains are going to be taxes in future. (If there are 90,000 houses sold per year, in the fourth year that is $12.5 bln of gains assumed.)
EQUITY MARKETS GAIN
Equity markets are higher today. After strong gains in Europe overnight approaching +2%, Wall Street closed up +0.5% which was half what they were up for much of the session. Tokyo has opened up another +0.9% after yesterday's even stronger rise. The NZX is up +0.6%, the ASX is up +0.3% and Shanghai has just opened and is starting out with a +1.0% gain after yesterday's flat result. As an aside, we have been checking the KiwiSaver funds we monitor through to October to see if the recent international volatility is hitting their returns. Generally they are not; index tracking funds are more exposed to recent downshifts, but actively managed funds in both the Default and Growth categories we looked at specifically are not showing any negative impacts.
UNCHANGED BOND PROGRAM
The HYFEU review shows that the Government does not intent to raise more that the $8 bln it signaled in the 2018 budget from the bond markets.
ANZ'S FRED OHLSSON TAKING CAREER BREAK
The ANZ Banking Group says Fred Ohlsson, formerly ANZ NZ's head of retail and business banking for five years, is taking an extended unpaid career break in his native Sweden. Ohlsson is stepping down from his current role as ANZ's group executive for Australia.
SWAP RATES FIRM
Wholesale swap rates are a little firmer today again with the two and five year up about +2 bps, and the ten year duration up +3 bps. The UST 10yr is up +2 bps to 2.91% and their 2-10 curve has risen to just under +14 bps. The Aussie Govt 10yr is at 2.47% and up +1 bp, the China Govt 10yr is also up +1 bp at 3.32%, while the NZ Govt 10 yr is at 2.53%, up +2 bps today. The 90 day bank bill rate is unchanged at 1.98%.
BITCOIN FIRMS SLIGHTLY
The bitcoin price is now at US$3,384, up +1.5% from this time yesterday.
NZD SLIPS
The Kiwi dollar is a little softer at 68.5 USc on improved international trade/tariff prospects which has boosted the majors. On the cross rates we are at 94.8 AUc and at 60.3 euro cents. That puts the TWI-5 at 73.2.
This chart is animated here. For previous users, the animation process has been updated and works better now.