Equity markets down sharply; US retail sales solid; US & Europe PMIs weaken, hold in Japan; Hong Kong & China homeowners jittery; UST 10yr 2.88%; oil and gold down; NZ$1 = 68.1 USc; TWI-5 = 73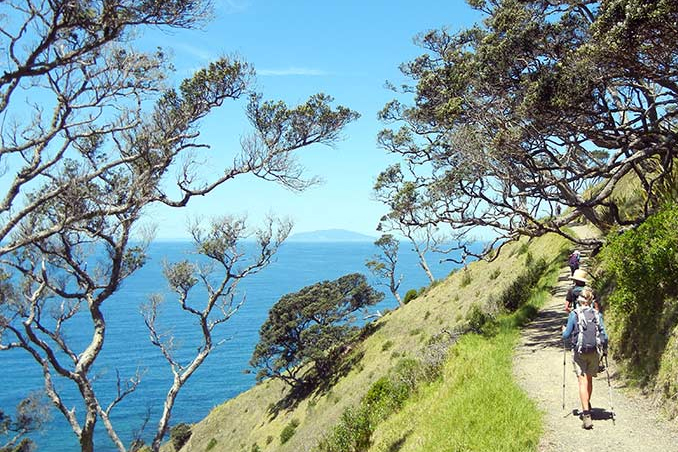 Here's our summary of key events overnight that affect New Zealand, with news China data is triggering investor fears.
Firstly, equity markets are taking a beating today. It started in Shanghai with them closing down -1.5% yesterday. That has compounded to a -23% loss for the year and well into a bear market. Hong Kong was down -1.6% yesterday, Tokyo down more than -2%. That was influential overnight in Europe where stocks fell about -0.7% on average across all markets. The DAX is now down more than -15% so far in 2018. That weakness is flowing on to Wall Street today with the S&P500 down -1.6% so far in early afternoon trade. This key index is now down more than -3% for the year and it seems unlikely it will end the year at a better level.
American retail sales data for November has come in flat compared with October and up +4.2% year-on-year. This matched analysts expectations and is seen as a good sign heading into the heart of the holiday shopping season..
US industrial production recovered slightly from a poor October, and the gains in November were average.
It doesn't seem that December will be better however. The early December US PMI readings show the manufacturing sector expanding at its slowest rate in 13 months and the service sector is slowest rate in 11 months. It's a picture on slowing momentum
Momentum is leaking away faster in the Eurozone, and in Japan it is holding at a modestly positive level.
In China, most of the data released late yesterday indicated growing weakness, data that may be behind the stock market reversals today. Nominal retail sales rose +8.1% year-on-year and the slowest such growth rate in 15 years. Data for industrial production was down to +5.4% year-on-year and well below analysts estimates. Electricity production grew at only +3.6% pa (although to be fair that was higher than the November 2017 rise of +2.4% pa). But, oc course, there's this to consider.
American exports at their biggest trans-Pacific trade gateway ports plunged last month, in an apparent sign of the impact of China's retaliatory tariffs. Outbound container volume at the neighboring ports of Los Angeles (-14%) and Long Beach (-8%) fell -12% in November from the same month last year, the first decline after seven straight months of export growth. Imports were down too. This may pick up however as China has signaled that it will reverse tariffs hikes on corn and cars.
Japan is trimming its official growth forecast to +1.3% pa in 2019, from +1.5%.
In Hong Kong, home owners are turning jittery as house price falls now exceed -20%.
And there are reports that economic fears in China are reigniting the rush to buy overseas property. Sydney and Melbourne get a special mention, as does New Zealand's new unavailability.
The UST 10yr yield is ending the week at 2.88% and a +3 bps rise for the week. Their 2-10 curve has risen overnight to just under +16 bps. The Aussie Govt 10yr is at 2.45% (and unchanged for the week), the China Govt 10yr is at 3.37% and up +6 bps for the week, while the NZ Govt 10 yr is at 2.51%, up +3 bps the week. New Zealand swap rates ended the week very little changed from where we started although the curve flattened somewhat with the 2-10 curve ending at +70 bps and its flattest in more than two years.
The VIX is still high but is little changed this week at just under 22. That is still well above its average over the past year, of 15. The Fear & Greed index has gotten more extreme on the fear side in the past few days. It has been at the extreme 'fear' level for a month.
Gold is slipping today and is now at US$1,237, a -US$7/oz fall over the past 24 hours and a -$10 fall over the week.
US oil prices are down sharply today by more than -US$1.30/bbl to just over US$51/bbl. The Brent benchmark is now just over US$60/bbl. The US rig count is still holding at its 200 week high despite these very low prices.
The Kiwi dollar is ending the week softer at 68.1 USc and down -½c for the week. On the cross rates we are marginally softer at 94.9 AUc, and little changed at 60.2 euro cents. That puts the TWI-5 at up to 73.
Bitcoin is now at US$3,177 which is only a small -2.4% loss for the week. It is a disappointing end for the crypto because at one point it was up +4.5%. But it was brief and couldn't be sustained. It is now at a 15 month low. This rate is charted in the exchange rate set below.
The easiest place to stay up with event risk today is by following our Economic Calendar here ».