World equities eye large 2018 losses, led by China; UST bond holders suffer too but gain recently; US data scarce and negative; other data negative; UST 10yr 2.74%; oil down and gold up; NZ$1 = 67 USc; TWI-5 = 71.5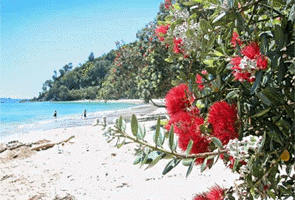 Here's our summary of key events over the holiday that affect New Zealand, with news the year is ending sharply lower.
On Wall Street, equities flipped between small gains and losses following a week of dramatic swings. The Dow industrials and S&P500 are on pace for their worst December since 1931. Today, the S&P500 is marginally positive from the prior day in afternoon trade, but for all of 2018 it is staring at an -8% loss, although that masks a -15% fall since the end of September.
In Europe, overnight markets turned sharply positive, up nearly +2% on the day. But that will be small comfort to investors who are facing big 2018 losses (DAX down -18%, CAC down -11%, FTSE down -12%, with most of this in the final three months).
But the 'world's-biggest-loser' award goes to the Chinese equity markets which have fallen -26% (Shanghai) and -35% (Shenzhen) in 2018 (they posted small gains yesterday).
Yesterday the ASX200 closed up a full +1% yesterday (while the NZX50 barely budged). But Australian equities look set to post a -7% fall over all of 2018 and a -9% fall since the end of September. (For the NZX the numbers are a more positive +4.5% rise over all of 2018, but a -6% fall since the start of the fourth quarter.)
Holders of US Treasury bonds haven't done well either. Since the start of 2018 UST10yr bond values have suffered a -12% fall, although since the end of September they have had a +10% gain as an increasing number of investors have grown tired of the stock losses and moved to a more defensive positioning.
Official US data is no longer available due to the debt-limit shutdown standoff and that may make markets more jittery. But private sector data is still flowing and that shows American pending home sales unexpectedly weak in November. A gain was expected but a fall eventuated, putting the level -7.7% lower than the same month a year ago.
Also coming in well below expectations were German consumer prices, slipping from a +2.3% rate in November to +1.7% in December, a fast slowing as fuel prices dived.
Japan sales at their large retail stores sank -2.2% in November, a part of their -1.0% fall in overall retail sales in November from October. Year-on-year the gain is down to just +1.4%, a sharp fall away from the more than +3% y-on-y gains they were hoping for just a couple of months ago. All these November declines were more than the market was expecting. But then, Japanese car manufacturers announced a surprisingly strong rise in October vehicle production, up +6.3% year-on-year - easily their best month since March.
The UST 10yr yield is at 2.74%, unchanged. But their 2-10 curve is widening, now at +19 bps. The Australian Govt. 10yr is now lower at 2.35% (down -2 bps), the China Govt. 10yr is -3 bps lower at 3.27%, while the New Zealand Govt. 10yr is at 2.42% and down -1 bp. In Japan, the yield on the 10-yr government bond turned negative for the first time since September 2017 on the final trading day of the year, yet another sign that investors are concerned about the global economy. (And yes, that means that investors are essentially paying the Govt to hold their paper).
Gold is still rising and is now at US$1,280, another +US$3/oz.
US oil prices are lower today at just over US$45/bbl while the Brent benchmark is just over US$53/bbl. Surprisingly, even at these extended low prices, the rig count in the US rose last week. The rise in supply is not about to end any time soon even if demand is weak.
The Kiwi dollar starts today little-changed at 67 USc. On the cross rates we are at 95.2 AUc, and weaker at 58.6 euro cents. That puts the TWI-5 marginally lower at 71.5.
Bitcoin is now at US$3,874 and a +3.3% gain since this time yesterday. This rate is charted in the exchange rate set below.
The easiest place to stay up with event risk today is by following our Economic Calendar here ».