Apple crumbles; S&P500 drops -2%; US data weak; China adds more stimulus; new Italy bank crisis; Google outed on tax; Aussie credit crunch worsens; UST 10yr 2.59%; oil lower, gold up; NZ$1 = 66.9 USc; TWI-5 = 71.3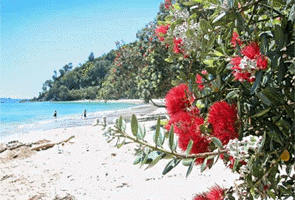 Here's our summary of key events over the holiday that affect New Zealand, with news markets are in the grip of risk aversion.
This big news overnight has been the announcement by Apple that sales and profits are under pressure. In the absence of other news this has caused markets to become more risk averse. In early afternoon trade, the S&P500 is down -2.0% and the bond markets have turned suddenly bearish.
Most American economic data is not good either. The closely watched ISM factory survey took a very sharp turn worse, especially for new orders. There was a sharp and unexpected rise in jobless claims last week. And the weakness in new mortgage applications got worse, to be down almost -10% on a seasonally-adjusted basis and -6% lower than the same time a year ago. The only bright spot is the ADP data for December which came in better than expected. We are expecting a Given there will be no non-farms payrolls report tomorrow despite due to the US Federal Government shutdown, this data will stand on its own for a while. (Recall, the ADP November data was unexpectedly weak and much weaker than the official non-farm data, so today's result may just be a rebalancing.) Markets are expecting a modest +180,000 rise.
One US canary reflecting the general pullback is that Manhattan home prices now average less that US$1 mln for the first time since 2015.
In China, Beijing has given approval for two big new intercity rail projects which will add another US$34 bln in stimulus to their cooling economy. (And we should note that China has landed a spacecraft on the far side of the Moon. China has also deployed a new hyperersonic weapon to launch missiles, so fast they are likely to render defenses unable to respond. China is also clamping down even harder on 'negative information.')
Yesterday, the Shanghai stock exchange closed unchanged even after the Apple news. Hong Kong and Tokyo both posted minor losses.
In Europe, stocks were generally -1% lower overnight. In Italy, the ECB placed an Italian bank into official administration - and it looks like the new populist Italian government will bail it out - exactly the reverse of the firebrand positions they took when campaigning.
Apple may have all the limelight today, but Google is in the news too. According to a filing at the Netherlands Chamber of Commerce, Google moved almost €20 bln through a Dutch shell company to Bermuda in 2017, as part of an arrangement that allows it to reduce its tax bill.
In Australia, following the Hayne Inquiry, directors are being denied D&O insurance or events like the Hayne Inquiry are becoming exclusions. This is likely to reduce the willingness of many directors to continue in their governance roles. The flow-on impact could be very serious for Australian (and New Zealand) corporate governance standards at financial institutions.
And in a further consequence, home loan flows are slowing sharply as lenders try to work out how to stay on the right side of the Hayne Commission recommendations- and they are even released yet. This risks of getting lending standards wrong are now sky-high and so a very conservative approach is being adopted in the absence of new guidance. The result is that there is a housing credit crunch.
The UST 10yr yield had dived -8 bps today to stand at 2.59% and that is after the previous -7 bps fall. Their 2-10 curve however is still at +16 bps. This is a very major bond market event, taking the 10yr yield back to its lowest in almost a year. Bond markets have completely discounted the Fed's latest position. The Australian Govt. 10yr is also lower again, down -4 bps to 2.19% on top of the previous -14 bps drubbing. The China Govt. 10yr is only -1 bp lower at 3.19% today, while the New Zealand Govt. 10yr has fallen sharply as well, down -7 bps to 2.32% on top of yesterday's -4 bps drop.
Things are no better on local interest rate swap markets. Yesterday, the two year fell -3 bps to 1.94% and its lowest since November. The five year is now at 2.15%, a -6 bps daily drop, while the ten year was down -8 bps to 2.57%. That is its lowest since September 2016. The flattening of this 2-10 curve has it at just +62 bps and its flattest since October 2016.
In light of all this risk aversion, gold just keeps on rising and is now at US$1,291 another +US$8/oz gain.
US oil prices are a bit lower at just over US$46.50/bbl while the Brent benchmark is just under US$55.50/bbl. OPEC output cuts have started.
The Kiwi dollar starts today firmer against the greenback at 66.9 USc. On the cross rates we are at 95.5 AUc, and at 58.7 euro cents. That puts the TWI-5 at 71.3. (Yesterday we got an object lesson in the effects of illiquidity in markets and the false signals they can deliver. After the Apple announcement, these thinly traded holiday markets thrashed the Aussie dollar and shoved the Japanese yen higher. At one point, the NZD traded at over 98.4 AUc. Automated trading may have been behind the sudden gyrations.)
Bitcoin is a little softer US$3,785 a -1.6% decline since this time yesterday. This rate is charted in the exchange rate set below.
The easiest place to stay up with event risk today is by following our Economic Calendar here ».