Markets obsessed by US-China trade talks; equity markets in relief rallies; US service sector weakens; EU retail surprises; China reserves holding; UST 10yr 2.68%; oil and gold up; NZ$1 = 67.6 USc; TWI-5 = 71.7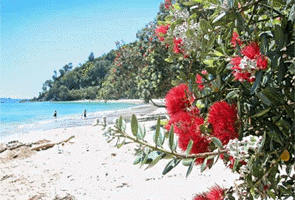 Here's our summary of key events over the holiday that affect New Zealand, with what seems to be an unhealthy obsession by markets on the US-China trade talks.
With background economic data being generally average in the major world economies, and the US Federal Government still shutdown over the budget impasse, markets are loading very high expectations on the US:China trade talks underway in Beijing. Not only are they no sure thing, the chances the Chinese will capitulate to the satisfaction of the US President is unlikely to be high. Unless there is a stunning deal that reinvigorates world trade, it is hard to see any other outcome that justifies equity market 'relief-rally' optimism. And a judgment that a poor outcome has resulted could be punished in these same markets, making the background economic problems worse.
Still, today the S&P500 is up an impressive +1.2% in early afternoon trade.
Yesterday Shanghai and Hong Kong played the 'relief rally' game as well with rises of about +0.8%. Tokyo rebounded from its sharp Friday losses to post a stellar +2.4% gain. Australia was up +1.1% and the NZX50 was up +0.7%. But everyone is on tenterhooks and how markets will react if there is endless extensions without resolutions is anyone's guess. The US's trade truce is scheduled to end on March 2 (NZT) but already the Americans are saying it could be extended and the Chinese know to hold tight until the absolute last-minute.
In the US, the widely-watched ISM services PMI disappointed with its accelerating slowdown in the expansion, under-shooting analyst forecasts which themselves were already expecting a slowing. Still, the expansion is regarded as 'healthy', especially for new orders. It was the employment component that was especially weak.
Retail sales in the EU in November actually came in better than expected. They were up +1.1% year-on-year when analysts were expecting virtually no change.
In China, their employment market is showing signs of losing steam as IT and real estate companies cut back on hiring, with manufacturers likely to follow suit if the trade talks aren't successful. Job listings on the Zhaopin website decreased -27% on the year in the July-September quarter of 2018.
China's foreign currency reserves are holding above the US$3 tln level with a second month of slight growth.
And mortgage rates are expected to fall in China as part of an official move to shore up their housing markets. Similarly, mortgage rates in the US are also falling, and in a quite quick reversal, now at their lowest level in eight months.
In Australia, they seem obsessed with the "falling house price" story. It is closely aligned to their SME-credit-availability story and the expectation they are facing a Hayne-induced credit crunch. Few see this as a necessary adjustment and a return to more affordably-priced housing.
The UST 10yr yield is at 2.68% and a slight firming. Their 2-10 curve is at +16 bps. The Australian Govt. 10yr is down -2 bps to 2.30%. The China Govt. 10yr is -1 bp lower at 3.17%, while the New Zealand Govt. 10yr yield is strongly higher, up +7 bps to 2.43%. Our separation from the equivalent Aussie yield in 2019 has been quick.
Gold is also higher, up +US$4 to US$1,288.
US oil prices are a firmer by another +US$1 today at just on US$49/bbl while the Brent benchmark is just on US$58/bbl. Saudi Arabia is planning to cut crude exports to around 7.1 mln barrels a day by the end of January in hopes of lifting oil prices above US$80 a barrel, according to OPEC officials.
The Kiwi dollar starts today a little firmer against the greenback at 67.6 USc. On the cross rates we are at 94.6 AUc, and at 58.9 euro cents. That puts the TWI-5 up at 71.7.
Bitcoin is holding above US$4,000 but only just. This rate is charted in the exchange rate set below.
The easiest place to stay up with event risk today is by following our Economic Calendar here ».