Growth dims in major economies; China trade shrinks but surplus grows, especially with the US; EU savings rate jumps; China banks seek capital; UST 10yr 2.71%; oil dips while gold firms; NZ$1 = 68.3 USc; TWI-5 = 72.2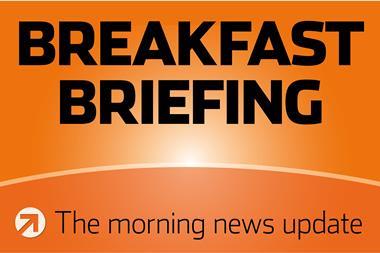 Here's our summary of key events overnight that affect New Zealand, with news of growth slowdowns spreading and trade levels pulling back.
The latest growth tracking by the OECD shows lower growth trajectories in most major economies. The exceptions are China, India and Japan where growth is stable. None of these majors shows a rising track.
China has reported a higher than expected merchandise trade balance in December, up to +US$57 bln in the month, a rise from +US$45 bln the previous month. Still no sign the US is winning their trade war. In fact, the December data on China's trade with the US is rather remarkable. They exported ¥2.9 bln in the month but imported only ¥723 mln from the US. That is a record surplus for China. The data for New Zealand shows exports of ¥33 mln and imports of ¥65 mln. We are certainly on the plus side of this trade. Overall however, trade volumes by China with all countries are slowing, even if imports are slowing faster than exports.
This poor China trade result is weighing on markets today. The S&P500 is down -0.4% and this follows European markets overnight. Yesterday Shanghai was down -0.7% and Hong Kong down -1.4% (both before the trade data was released). And for the record, the ASX200 was down marginally yesterday, while the NZX50 was one of the very few markets to rise, even if it was only a +0.1% gain.
The EU reported its current account surplus at €39 bln in the September quarter, or +1.0% of GDP. That is sharply down from the same quarter a year ago when it was +1.6% of GDP (€60 bln).
Also lower was EU industrial production which came in even below weak estimates. It fell -3.3% in November compared with the same month a year ago, and more than half that fall was in the month alone.
Not everything is lower in the EU. One metric that is rising is their savings rate, perhaps due to the perception of grimmer times ahead. Household are recorded as saving a remarkable +12.3% of their gross disposable incomes. That is another rise in an upward trend that started about a year ago but is actually only back to about their ten year average. Their investment rate is only +9.1%, so savings are currently excessive and a drag on their economies.
Back to China, their four enormous pillar banks are about to raise huge sums to beef up their capital. The amounts could be as much as US$22 bln just in the first half of 2019 alone, and that is just the start. Fund raising at this level is likely to disport bond markets in China somewhat, raising yields. It may have flow-on effects internationally. And don't forget, banks in Australia need to raise AU$83 bln in capital by 2023, and in New Zealand the estimated capital raising by banks is another $20 bln. Much of this will also be sourced in the convertible bonds market.
The UST 10yr yield is holding at 2.71%. And their 2-10 curve is little-changed at +17 bps. The Australian Govt. 10yr yield is at 2.28%, down -2 bps. The China Govt. 10yr yield is unchanged at 3.14%, while the New Zealand Govt. 10yr yield is down -4 bps at 2.32%. Local swap rates have slipped lower with the one, two and three year durations all at lowest-ever levels.
Gold is back up +US$3 to US$1,290.
US oil prices have slipped slightly and are now just on US$51/bbl while the Brent benchmark is just under US$60/bbl.
The Kiwi dollar starts today unchanged at 68.3 USc. On the cross rates we are firmer, up to 94.9 AUc, and are holding at 59.5 euro cents. That puts the TWI-5 little-changed at 72.2.
Bitcoin took blip higher overnight and is now at US$3,656, this time a +1.8% rise. This rate is charted in the exchange rate set below.
The easiest place to stay up with event risk today is by following our Economic Calendar here ».