US shutdown undermines growth; US housing in revival signs; Japan machine orders hold higher; China oks huge new hydro dam; UST 10yr 2.72%; oil slips while gold rises; NZ$1 = 67.9 USc; TWI-5 = 72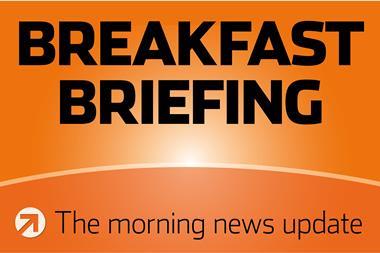 Here's our summary of key events overnight that affect New Zealand, with news markets are broadly stable despite big public policy chaos in the US, the EU and China.
The Beige Book survey from the US Fed, a roundup of business opinion across the country, reveals the majority of the country's regions indicated that manufacturing expanded, but that growth had slowed, particularly in the auto and energy sectors. New home construction and existing home sales were little changed, with several Districts reporting that sales were limited by rising prices and low inventory. The agriculture sector struggled as prices generally remained low. There was modest growth in employment, but markets were tight and that firms were struggling to find workers at any skill level. Most regions indicated that firms' input costs had risen, but reports were mixed on whether they could pass the higher costs on to customers. Reports often cited rising materials and freight prices as sources of cost increases, and a number of Districts said that higher tariffs were also a factor.
At 8am today (NZT) the US Fed will release its monthly Beige Book survey results. We will update this story with them when they are available.
American import prices fell for a second straight month in December, down -1% from the prior month and down -0.6% from the same month a year ago. The cost of oil products tumbled and a strong greenback curbed prices of other goods, leading to the largest year-on-year drop in more than two years. American export prices fell as well, down -0.6% from November, also for a second month, but these rose +1.1% year-on-year.
There are improving signs for the US housing market. Mortgage approvals rose strongly again last week and are now +11% higher than in the same week a year ago, while home builders reported a +3% pickup in orders in January from December, the first turn up in eight months. But they are still -19% below the January 2017 level.
But there is zero progress in resolving the Trump Federal Government shutdown. The Whitehouse's own Council of Economic Advisers is warning the stalemate is on track to cause the economy to stall.
Still, the S&P500 is up +0.3% in mid-day trade today. This follows similar rises in Europe (although London was down -0.5%), and they followed a mixed Asia where Hong Kong ended up +0.3%, Tokyo down -0.6% and Shanghai was unchanged. Australia was up +0.4% and New Zealand up +0.7%.
In Japan, machine orders were essentially stable in November, holding on to the big +7.6% gains booked in October.
China new home prices were also broadly stable according to the suspect data China produces officially. Even China's own media is avoiding reporting of these numbers now.
China produces 20% of its electricity needs from hydro projects and a new large one has just won approval as a stimulus project.
The UST 10yr yield is marginally firmer at 2.72%. And their 2-10 curve has also firmed to +18 bps. The Australian Govt. 10yr yield is unchanged at 2.29%. The China Govt. 10yr yield is down -4 bps at 3.11%, while the New Zealand Govt. 10yr yield is down -2 bps at 2.30%. Local swap rates have slipped lower again with the one, two, three and now four year durations all at new lowest-ever levels.
Gold has risen +US$6 to US$1,294.
US oil prices are lower today and are now just on US$51.50/bbl while the Brent benchmark is just over US$60.50/bbl.
The Kiwi dollar starts today lower at 67.9 USc. On the cross rates we are also softer at 94.5 AUc, and at 59.5 euro cents. That leaves the TWI-5 just on 72.
Bitcoin is little-changed overnight, now at US$3,597. This rate is charted in the exchange rate set below.
The easiest place to stay up with event risk today is by following our Economic Calendar here ».