US data drought raises doubt; Canada starts mortgage rate cuts; EU inflation falls; OECD employment rises; China embraces RMBS; Aussie home lending falls; UST 10yr 2.73%; oil holds while gold slips; NZ$1 = 67.5 USc; TWI-5 = 71.6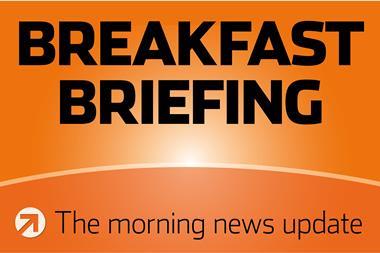 Here's our summary of key events overnight that affect New Zealand, with news of rising employment in the OECD countries just as growth starts to fade..
But first in the US, the number of Americans filing applications for jobless benefits unexpectedly fell last week, and a mid-Atlantic survey of factory improved. But markets (and the Fed) are flying data-blind as the list of unreleased data grows as the shutdown drags on.
In Canada, banks are starting to pass on mortgage rate cuts following sharp reductions in wholesale rates.
In the EU, inflation in December was down to 1.7% pa in data published overnight. It was over 2% for most of 2018 so this fall, triggered by falling oil prices but one which goes much wider than that, won't be welcomed by the ECB, especially as the euro area rate is a lower 1.6%. (Interestingly, Norwegian inflation is 3.5%, and they have an OCR of 0.75%.)
In Germany, they have a new housing affordability problem with demand growing faster than supply - and their supply response is falling short with "no end in sight" to the pressures.
The OECD is reporting that in Q3-2018 the employment rate in this group of 36 countries rose to 68.4%, its highest level since it started collecting this data. New Zealand's rate was 78.0%, the third highest (and bested only by Iceland and Switzerland). Most countries improved, but an exception was the UK. The US employment rate is 70.7% and Australia 73.8%.
In China, it has been revealed that banks and financial institutions issued NZ$128 bln of securitised residential mortgages (RMBS) in 2018, up +242% from the level in 2017. They have become wildly popular there.
Update: New unofficial estimates are now showing that China's debt-to-income ratio is now touching 400%. But Martin Wolf, the Financial Times columnist, says that China's government and central bank can probably protect their financial system from collapse if an immediate crisis arose. However he added, "…if gross debt were to rise above 400% cent of GDP over the next decade, even that would be less certain." But suddenly we are there.
China may be suffering growth pains, but not so in India where the expansion continues at a fast pace.
And back to Norway, their giant sovereign wealth fund - the world's largest and built on oil royalties and run by their central bank - is extending its virtue-signaling by blacklisting Chinese companies based for human rights abuses, and an Australian company based on their investment in mining coal. It now has 162 companies on that list, with 26% of them based on the type of conduct they engage in, and 74% by the type of products they produce (coal, nuclear, tobacco - but oil is ok of course).
In Australia, a drop in home loans taken out across the country has prompted more warnings of further falls in house prices. Loan demand is rising from first-time buyers but falling sharply from "investors". New data shows the value of housing-related lending dropped by -2.5 in November with the value of loans to investors alone dropping by -4.5%.
And don't forget, we are now less than two weeks until the final Royal Commission into Financial Services Report will be released - being dubbed "the Hayne Grenade".
The UST 10yr yield is marginally firmer at 2.73%. But their 2-10 curve has softened to +17 bps. The Australian Govt. 10yr yield is up +1 bp to 2.30%. The China Govt. 10yr yield is down another -2 bps at 3.09%, while the New Zealand Govt. 10yr yield is up +1 bp at 2.31%. Local swap rates are slightly firmer and just off their record lows.
Gold has slipped -US$2 to US$1,292.
US oil prices are little-changed today and are now still just over US$51.50/bbl while the Brent benchmark is just under US$61/bbl.
The Kiwi dollar starts today lower at 67.5 USc. That is almost a -1c drop since Tuesday. On the cross rates we are also softer at 94.1 AUc, and at 59.5 euro cents. That leaves the TWI-5 down at 71.6.
Bitcoin is unchanged overnight, now at US$3,597. This rate is charted in the exchange rate set below.
The easiest place to stay up with event risk today is by following our Economic Calendar here ».