A review of things you need to know before you go home on Thursday; no rate changes, low NZGB offers, farm sales rise, creditcard growth slows, hydro lakes normal, swaps flatten, NZD firms, & more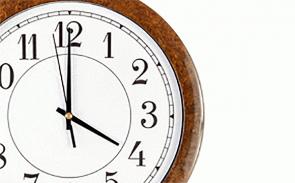 Here are the key things you need to know before you leave work today.
MORTGAGE RATE CHANGES
Nothing to report today.
TERM DEPOSIT RATE CHANGES
None here either.
INVESTORS ON HOLIDAY
Demand for the latest issue of NZ Government bods was unusually low, barely covering the amounts on offer. Treasury offered $200 mln and received bids for just $236 mln. Yowser, that is a very skinny coverage ratio for this April 2037 issue - but it has happened before for a 2037 bond in the August 2018 offer. The last time an offer failed was in May 2015 for an IIB (linker) offer. Despite all this, the yield achieved was just 2.70% and that is substantially lower than the 3.07% yield for the same bond in November. The investors who bid didn't realise that they were the only ones.
FARM SALES RISE
Farm sales turned up +12% in December, building the Q4 results into a good space. Year-on-year, sales for dairy units and horticulture units are substantially lower, but that is more than made up by fast-rising sales in the arable, grazing and finishing sectors. Prices/ha details are here.
LIFESTYLE BLOCK SALES SLIP
Over in the lifestyle block market, the levels are slipping. In December they were down -8% compared with the same month a year ago.
SLOWING GROWTH
The rise in the amounts outstanding on our credit cards is slowing. There is now $7.584 bln in this type of debt, up +4.1% in December 2018, the slowest rise 1n more than 18 months. It grew +6.5% in March 2018 and +5.2% in November.
HYDRO LAKES AT NORMAL LEVELS
It is hot this summer but not too dry. Our hydro lakes are in reasonable shape, not far off normal levels and in better shape than last year, which we survived fine. Soil moisture levels (below) are near long-run normal levels too.
SPREADING CONCERNS
In Australia, the heatwave cascading over them is taking a toll on its electricity supply. In addition to the warnings about South Australia and Victoria, their electricity network is now extending that to NSW as well. Blackouts are apparently a real possibility as load-shedding orders are in place to protect the network.
'GOOD' JOBS NUMBERS (?)
And staying in Australia, a better-than-expected jump in jobs created has pushed their unemployment rate to its lowest level since June 2011 at 5.0%. But the increase in jobs was mainly for part-time positions. Full-time employment decreased -3,000 to 8,678,800 and part-time employment increased +24,600 to 4,035,300. Their participation rate was little-changed at 65.6%. Market reactions (equities, bonds, currency) were all minor.
AUSSIE PMIs WEAKEN
Aussie PMIs are bifurcating in January. The rate of expansion in business activity slowed to the weakest in the 33-month survey history during January as softer service sector growth outweighed a pick-up in the rate of expansion at manufacturing firms.
BECALMED
In Japan, their January factory PMIs show their weak expansion has stalled altogether.
SWAP RATES FLATTEN
Local wholesale swap rates are little-changed at the short end today but are softer at the long end. The UST 10yr yield is still where it was this time yesterday, at 2.75% but their 2-10 curve has slipped slightly to +15 bps. The Aussie Govt 10yr is at 2.30% and up +2 bps, the China Govt 10yr is also up +2 bps at 3.15%, while the NZ Govt 10 yr is at 2.38% and up +1 bp. The 90 day bank bill rate market is unchanged at 1.88%.
BITCOIN SOFTER
The bitcoin price is marginal lower at US$3,536.
NZD UP
The Kiwi dollar has stayed form today, moving up to 68.0 USc and its highest level in more than a week. On the cross rates, we are up to 95.0 AUc, and are firmer at 59.7 euro cents. That pushes the TWI-5 up more to 72.2.
This chart is animated here. For previous users, the animation process has been updated and works better now.