US service sector expansion slows; credit tightens; Vancouver housing cools sharply; Apple pays taxes secretly; investors love Hayne outcome; Aussie retail growth stalls; UST 10yr 2.70%; oil slips, gold stable; NZ$1 = 69 USc; TWI-5 = 73.1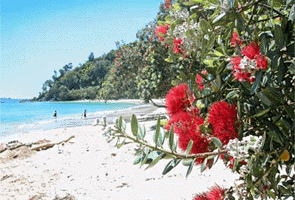 Here's our summary of key events overnight that affect New Zealand, with news of some somewhat surprising fallout in Australia over the Hayne Report.
But first in the US, a sharp drop in new orders has weighed heavily on their service sector expansion. The ISM said its non-manufacturing activity index dropped -1.3 points to a reading of 56.7 in January. That was the lowest reading since July last year and marked two straight monthly declines. The Federal Government shutdown was blamed, but the surveyers are eyeing a broader mood change as well. The Markit equivalent recorded a very similar decline. Still, both surveys are showing healthy expansions, just at a lesser level.
And a growing number of banks (but still a minority) reported tightening their standards for loans in the fourth quarter and said they expected loan demand and performance to weaken.
In Vancouver, their once red-hot housing market continued to cool as the number of home sales fell to the lowest level seen in a January in 10 years. Only 1,103 homes were sold, down almost -40% from the same month a year earlier. The situation in Toronto is much lower as well.
In Europe, it is being reported that tech giant Apple reached a secret deal with French authorities to pay back taxes late last year, forking over about €500 mln in the confidential settlement. Apple has confirmed there was a deal, but not the amount it paid.
In Australia, the equity markets have decided that the Hayne Report was a clear win for the banks. In fact, they rushed to buy, adding more than NZ$20 bln to the value of the market in a single day.
Both S&P and Fitch have said the Hayne Report is credit positive overall for Australian banks, despite some near-term challenges.
The RBA interest rate review left official settings unchanged last night. It was a sanguine review, with the observations that "The main domestic uncertainty remains around the outlook for household spending and the effect of falling housing prices in some cities. The housing markets in Sydney and Melbourne are going through a period of adjustment, after an earlier large run-up in prices." Although tighter credit conditions were mentioned, the central bank seemed unconcerned. The adjustment is just one they know they need. And with the Hayne Report behind them and not as scary as anticipated, the risks of tighter credit conditions seem less enhanced. Still, they did trim their near-term growth forecast.
Australian retail sales fell -0.4% during December as online sale events in November reduced consumer spending in the weeks before Christmas. Markets were expecting a low result, but not a negative one.
But Australia has recorded another monster trade surplus in December to round out a surprisingly strong year, thanks to a large fall in the value of imports. Their trade surplus swelled to almost +AU$3.7 bln in the month and miles ahead of the +AU$2.2 bln surplus expected. In all of 2018, they recorded a surplus of both goods and services of +AU$22.2 bln, substantially higher than the +AU$9.9 bln in 2017.
The UST 10yr yield is lower today at 2.70% and falling -3 bps from this time yesterday. Their 2-10 curve is now just on +18 bps. The Australian Govt. 10yr yield is at 2.24% and a +1 bp rise overnight. The China Govt. 10yr yield is unchanged at 3.15% because markets there are closed of course, while the New Zealand Govt. 10yr yield is at 2.24% and a +2 bps gain.
Gold is not moving anywhere today and is still at US$1,314/oz.
US oil prices have moved lower today are now just under US$54/bbl while the Brent benchmark is little-changed at just over US$62/bbl.
The Kiwi dollar will open today in offshore markets at 69 USc, representing a slight firming overnight. On the cross rates we are at 95.3 AUc, and at 60.5 euro cents. That puts the TWI-5 up to 73.1.
Bitcoin has changed very little overnight, firming marginally to US$3,421. This rate is charted in the exchange rate set below.
The easiest place to stay up with event risk today is by following our Economic Calendar here ».