Dairy prices rise strongly; US trade deficit falls; German factory orders fall; airfreight declines; RBA goes dovish; UST 10yr 2.68%; oil and gold unchanged; NZ$1 = 68.5 USc; TWI-5 = 72.8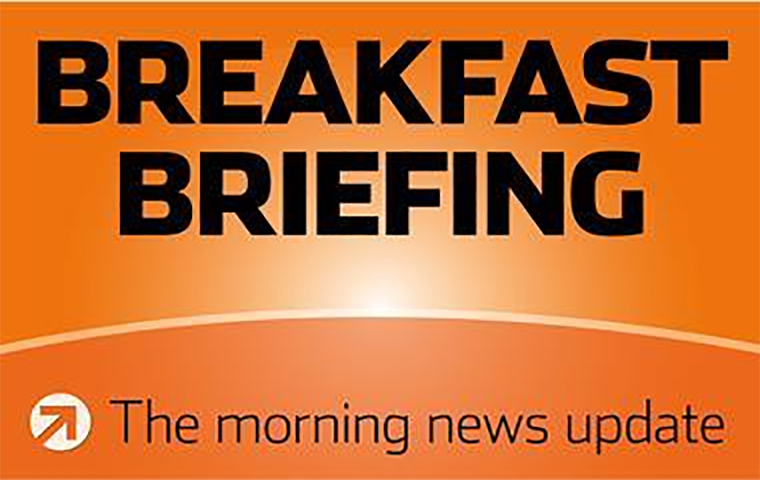 Here's our summary of key events overnight that affect New Zealand, with news the long-predicted decline in international trade seems to be underway.
However, today's dairy auction has brought significantly higher prices. Overall in US dollars prices are up +6.7% from the previous auction. That is now the fifth rise in a row and the largest. Since the beginning of December, prices are now up almost +20%. That is enough for dairy companies to dust off their farm gate milk price forecasts. The key WMP price was up +8.4% and SMP was up +3.9%. This dairy season milk flows are up strongly, so these prices will be on top of that, a virtuous impact. The only negative is that the New Zealand dollar is rising.
In the US, their trade deficit fell in November from October in delayed results released overnight, and by more than expected. Much lower imports caused the fall, but the overall deficit in November was still higher than the same month a year ago. The deficit with China fell marginally but is still running at more than -US$33 bln/mth.
Canadian building permits rose much more than expected in December. In fact, a fall was expected.
In Vancouver, their once red-hot housing market continued to cool as the number of home sales fell to the lowest level seen in a January in 10 years. Only 1,103 homes were sold, down almost -40% from the same month a year earlier. The situation in Toronto is much lower as well.
Mexico consumer confidence also came in much better than expected.
German factory orders went the other way however, down -1.6% when a flat-lining was expected.
Global airfreight volumes came in with weak growth in 2018, up +3.5% but have ended the year with December declining by -0.5%. This was the worst performance since March 2016. Freight capacity, however, grew by 3.8% and putting more pressure on this market. The decline in international trade has been expected for a while and now seems to be here. It was particularly acute in the Asia/Pacific region which was down -4.5% in the month.
In Australia yesterday, slowing growth has forced their Reserve Bank governor to back off from his tightening bias and declare "the probabilities appear to be more evenly balanced" between an interest rate hike and an interest rate cut. Market reaction was swift with the AUD falling sharply. The NZD also fell in its wake against most others but rose sharply in the direct relationship, pushing us up to 96 AUc immediately after.
The UST 10yr yield is lower today at 2.68% and falling -2 bps from this time yesterday. Their 2-10 curve is now just on +17 bps. The Australian Govt. 10yr yield is at 2.17% and a -7 bps slump overnight. The China Govt. 10yr yield is unchanged at 3.15% because markets there are closed of course, while the New Zealand Govt. 10yr yield is at 2.24% and unchanged. Markets have not marked down the New Zealand in the same way for Australia.
Gold is little-changed at US$1,312/oz.
US oil prices also little-changed at US$54/bbl while the Brent benchmark is lat just on US$62/bbl.
The Kiwi dollar will open today in offshore markets at 68.5 USc, representing a slight softening overnight. On the cross rates we are at 96 AUc after the Aussie was marked down heavily following the RBA review, and at 60.2 euro cents. That puts the TWI-5 down to 72.8.
Bitcoin has fallen today to US$3,364, a drop of -1.7%. This rate is charted in the exchange rate set below.
The easiest place to stay up with event risk today is by following our Economic Calendar here ».