Jenée Tibshraeny questions whether the 'power to make changes' rests with the banks, as the RBNZ and FMA say, or the lawmakers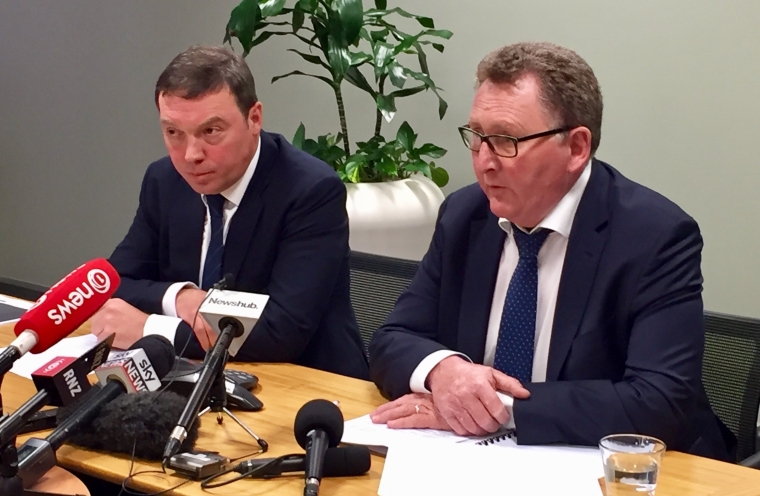 By Jenée Tibshraeny
Can we and should we expect banks to be good corporate citizens if they aren't made to by law?
This is the question that keeps coming to mind as I ponder the findings of the conduct and culture review the Reserve Bank (RBNZ) and Financial Markets Authority (FMA) did on retail banks in New Zealand.
The regulators have basically found no evidence of widespread misconduct and bad culture within banks, but see "significant weaknesses in the governance and management of conduct risks".
They say neither of them has a direct legislative mandate for regulating the conduct of providers of core retail banking services such as lending, credit, and bank accounts.
They have also identified weaknesses in the legislative framework for products sold without advice, and a lack of requirement to consider customer outcomes throughout a product lifecycle.
In other words, the RBNZ and FMA are concerned there's nothing in the law that requires banks to have special controls to manage conduct risk.
Nothing that requires them to report on misconduct or handle and attend to customer complaints in a certain way.
Nothing that compels them to meet conduct standards when selling simpler products that don't require advice.
Nothing that requires them to consider how a customer might fare when they first sign up to a KiwiSaver scheme for example, compared to when they retire. Or how they may fare when the fees waiver on their new credit card wears off.
The regulators recognise these gaps limit the FMA's regulatory remit and therefore the strength of the regulatory system.
They suggest ways the Government can plug these gaps. Commerce and Consumer Affairs Minister Kris Faafoi says he'll take these recommendations on board, but has steered clear from committing to making any regulatory changes.
The banking sector is (for good reason) among the most regulated in the world. I get that it might not want another set of ineffective box-ticking exercises to further weight it down.
But can we really point the finger at banks for thinking more about their bottom lines than the wellbeing of their customers when we legally allow them to?
The RBNZ, FMA, Commerce Minister, Finance Minister and Prime Minister all talk about banks needing some sort of social licence to operate.
This sounds nice and I believe that the vast majority of bank employees genuinely want to do good by their customers. But is this enough?
Do banks not need concrete rules around the structures they need to have in place to ensure their organisations are well positioned to serve their customers' best interests while making sustainable profits?
Does there not need to be a stick, as well as a carrot? Fines, sanctions, and so on.
Can the RBNZ and FMA really sit back and say the ball's in banks' court to up their games on the conduct front when there might be huge financial gains from being average versus being amazing?
Furthermore, what exactly does average versus amazing conduct constitute? How is this measured?
In theory I like the idea of the RBNZ and FMA saying: "The power to make changes rests with the banks, and their desire to change should come from a genuine focus on improving customer outcomes – not the need to comply with the law."
No one likes red tape. It's much better if everyone just gets on and does the right thing.
The reality is, sometimes having rules to follow is easier for everyone. You know what's expected of you, you have something solid to work towards and you can see your progress.
Sure, if you fail, you pay a price, but this is better than ambiguity, better than the court of public opinion deciding you've failed at something you didn't know how to measure.
These regulatory gaps when it comes to conduct have been known for some time. I've written about them a fair bit when it comes to the insurance sector; the insurance contracts law review underway is considering how to address these.
The resourcing pressures the RBNZ and FMA are under are also well known.
However when I asked Finance Minister Grant Robertson whether he'd consider beefing up funding in the next Budget, he wasn't going to make a commitment off the cuff.
A substantial amount of work to improve the regulation of New Zealand's financial system is already underway.
This includes the Financial Services Legislation Amendment Bill to strengthen regulation of financial advice, changes to the Credit Contracts and Consumer Finance Act to target irresponsible lending, and a review of insurance contract law mentioned above.
But if the Government is serious about improving conduct and culture in banks in New Zealand, it would get the regulatory framework up to scratch, and resource the regulators so they can properly do their jobs.
It sounds simple, but you need fair rules and a good ref to have a fair game.
And because bad enough conduct can destabilise the financial system, this is a game worth playing well.
*This article was first published in our email for paying subscribers early on Tuesday morning. See here for more details and how to subscribe.