Infrastructure Minister Shane Jones says Auckland Mayor Phil Goff should find money for an apparent City Rail Link shortfall instead of worrying about light rail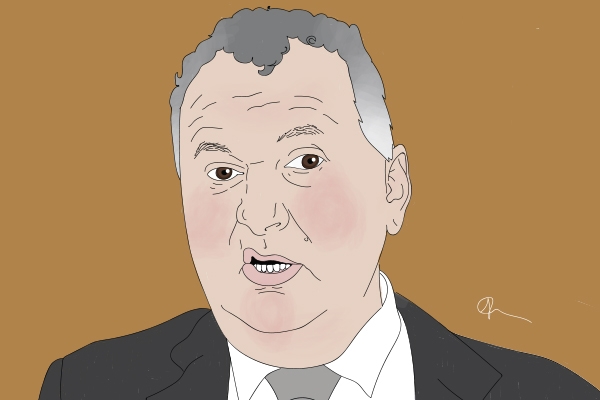 Auckland Mayor Phil Goff should sort out a $500 million to $1 billion funding shortfall for Auckland's City Rail Link (CRL) before worrying about running trams down Dominion Road, according to Infrastructure Minister Shane Jones.
"We're confronted by a major conundrum. We have these urban transport projects, but we haven't concocted the source of the capital needed," Jones told interest.co.nz.
"I would say before Phil Goff gets too enthusiastic about the Dominion Road idea (Auckland light rail) he needs to sort out how he's going to fund the CRL project. It hasn't been completed yet and he's now got to find [an extra] $500 million to $1 billion for that," Jones says. "It's a lot of dough."
Goff says at this stage he can't confirm or deny the reports of a cost increase in the rail development and commercial sensitivity and confidentiality have to be respected.
Jones' comments follow recent reports of a cost blow-out in the project. Revised estimates for it have reportedly increased by $500 million and there are now concerns the overrun could top $1 billion. Auckland Council has so far refused to confirm or deny the reports due to the tendering process for the next stage of the project which is still underway.  
Jones' comments were in response to earlier comments from Goff regarding a working group set up by the Government to look at a number of issues, including the feasibility of relocating some of the Ports of Auckland's operations to Northland.
Auckland's Mayor had stated that the working group's findings were predetermined, but Jones says Goff has more than enough to deal with in the face of the rail link cost blow-out.
"He should start solving those problems first before he starts lecturing the Government."
National Party transport spokesman Paul Goldsmith says Jones is right to criticise Auckland Mayor Phil Goff and his push for light rail when the City Rail Link costs continue to rise, but he should be talking to his colleagues in government who are behind the light rail proposal.
"Mr Jones has got the broader point right, a slow tram from Auckland city to the airport doesn't stack up and the Government shouldn't be pushing ahead with it while the cost of City Rail Link continues to accelerate. But he should be talking to his Government colleagues instead. The decisions to put a slow tram down Dominion Road was made in the Labour-Green coalition negotiations, in the absence of any real data.
"Mr Jones is a Minister under pressure and he is lashing out. The Minister publically criticising the Mayor doesn't help the situation."
The CRL project is a 3.45 km twin-tunnel underground rail link which will connect Britomart with new stations at Aotea Square and Karangahape Road.
It will make Britomart a through station and will provide quicker travel times for many people, and will also allow better access for train users to parts of the city centre through the new stations.
The CRL project is being jointly funded by the Government and Auckland Council and will allow the rail network to at least double it existing capacity. City Rail Link Limited was formed in 2017.
A business case for the Auckland light rail project remains a work in progress. Transport Minister Phil Twyford has estimated the light rail project will cost about $6 billion, making it the biggest transport project in New Zealand history.
It will see two light rail lines established in Auckland. One leading from downtown Auckland out to the airport at Mangere, while a second line will run from the central city along State Highway 16 to Kumeu/Huapai.
But a Treasury report from last year shows officials have called for a new in-depth business case for the project. The paper was written by David Taylor from Treasury's National Infrastructure Unit. Taylor said it would need to spell out the strategic and economic basis for the project, as well as consider alternative options and a cost benefit analysis of the preferred option.
The report also highlights the delays and cost blow-outs experienced with another similar project in the UK. It refers a light rail project in Edinburgh which was beset with major delays and budget blow outs and eventually took six years to build and cost more than twice the initial estimates.
The NZTA is leading the development of the Auckland light rail programme with the support of partners, Auckland Council, Auckland Transport (AT) and HLC, a wholly owned development subsidiary of Housing NZ.