US industrial production drops; trade talk expectations rise; Canada home sales up; China debt balloons, China inflation falls; AU housing risks; UST 10yr 2.67%; oil and gold up; NZ$1 = 68.5 USc; TWI-5 = 73.2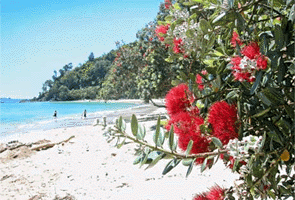 Here's our summary of key events overnight that affect New Zealand, with news downward momentum shifts are taking their toll.
American manufacturing fell sharply in January according the US Fed's tracking, led by the biggest drop in vehicle production in a decade. This does seem to indicate a downward momentum shift in their manufacturing sector as year-on-year gains are now being eroded.
But optimism that a US-China trade deal is making progress has weighed against that data and Wall Street is posting gains.
A lot is riding on those talks. EU stocks also rose on that basis. But the S&P500's first-quarter earnings per share to dropped -0.3% year-on-year. That's a big drop from the +8.2% rise expected as recently as October and would mark the first contraction in American corporate earnings in three years.
Still, not everything in the US is going south. The mortgage delinquency rate fell to an 18 year low. And their foreclosure rate fell again as well - they now have their lowest foreclosure inventory since 1996.
Consumer economic sentiment rose in a relief rally in early February as American households absorbed the end of the government shutdown and the Federal Reserve's decision to pause its rate increases.
Across the northern border, Canada's existing home sales rose +3.6% in January from the previous month but remained -4% below levels posted one year ago. And the national average sale price fell by -5.5% year-on-year in January
In North America generally, Visa and Mastercard are hiking a range of fees they charge merchants for transaction processing. The increase starts in April, and will likely to inflame already fractious relations between many businesses and card networks.
In China, banks are lending aggressively in response to Beijing's encouragement. Lending expanded three times as fast in January than December, rising a remarkable NZ$1 tln in the month (the TSF increase). The Chinese certainly know how to turn on the taps when commanded.
Meanwhile, Chinese consumer inflation rose +1.7% which is a slowing rate and undershooting analyst estimates. Producer price inflation evaporated altogether in January, which is remarkable considering it was rising at about +5% pa just eight months ago. It is a direct reflection of the loss of pricing power by their factory sector.
Overnight, European markets rose strongly, gaining back some recent weakness. Gains were well north of +1%. Wll Street is also up solidly in mid afternoon trade, with gains sitting at +0.7% so far. Yesterday, Asian markets took it on the chops with Shanghai down a chunky -1.4%, Hong Kong down -1.9% and Tokyo was down -1.1% to close out the week. Still, over the whole week, Shanghai was up +2.6%, Hong Kong was unchanged, and Tokyo was up +1.9%. So yesterday's daily drop was only profit-taking.
In Australia, ratings agencies Fitch and S&P have been weighing in on their banking sector risks. Fitch cut NAB's rating outlook to 'Negative', while S&P said that Hayne is not the banking sector's greatest risk, falling house prices are. They pointed out that relentless public talk about house prices fuels sentiment, including by buyers and sellers, and the lower price expectation is now firmly embedded in their housing markets. That is raising risks for banks.
The UST 10yr yield is unchanged at 2.67%. Their 2-10 curve is lower at now just on -15 bps. The Australian Govt. 10yr yield is up +3 bps to 2.13%. The China Govt. 10yr yield is little-changed at 3.09%, while the New Zealand Govt. 10yr yield has slipped -2 bps to 2.23%.
The VIX volatility index is marginally lower this week and is now at 15. The average over the past year has been 17, so this level is not that unusual. The average for 2017 was only 11 however. The Fear & Greed index we follow has shifted again slight more to the 'greed' side.
Gold is up +US$7 at US$1,318/oz.
US oil prices are up yet again today to just on US$55.50/bbl while the Brent benchmark is just under US$66.50/bbl. The US rig count rose again this week which wasn't expected; a decline was expected.
The Kiwi dollar is firm again today, now at 68.5 USc. On the cross rates we are holding higher at 96.2 AUc, and up at 60.8 euro cents. That pushes the TWI-5 up over 73.2 and that is a two month high.
Bitcoin is virtually unchanged at US$3,570. This rate is charted in the exchange rate set below.
The easiest place to stay up with event risk today is by following our Economic Calendar here ».