Auckland Mayor Phil Goff says the Government should give Auckland Council the GST revenue it makes from rates paid by Aucklanders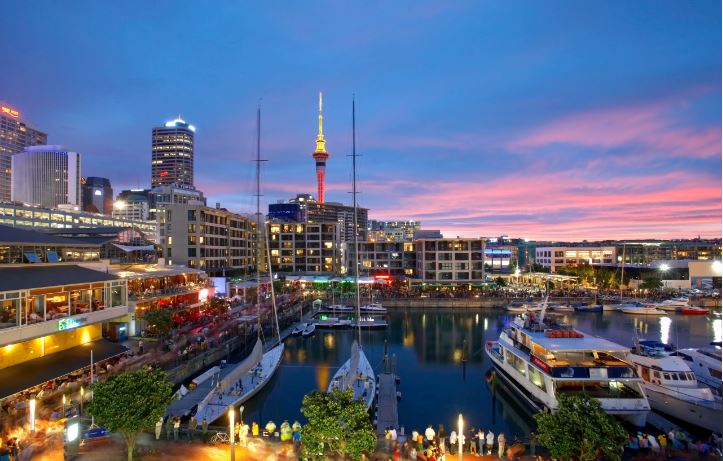 Auckland Mayor Phil Goff is calling on the government to return the GST Aucklanders pay on their rates to the council in a bid to support the city's growing infrastructure costs.
And he says it would increase the Super City's revenue by $270 million a year.  
His comments follow the release of a damning new report by the Auditor-General which has raised serious concerns about the growing debt levels and rising costs many of the country's councils now face. 
The report was presented to parliament last week and follows a nationwide audit of the 10 year long-term plans (LTPs) produced by New Zealand's councils' for the 2018-2028 period.
"Councils are facing many significant and often conflicting pressures. Difficult decisions will need to be made as a result," Auditor-General John Ryan says. "This will lead to challenges regarding how to fund this extra spending, particularly for growth councils that are starting to reach the debt limits they have set. Council rates are forecast to continue to increase, and, for many communities, these increases are likely to be proportionately more than the increase in their other household costs or income."
Goff says he agrees with the Auditor General's findings and says Auckland is at ground zero for many of the country's growth problems.
He says Auckland is now responsible for 38% of the country's Gross Domestic Product (GDP) and is a key driver of New Zealand's economy. But with the city having to cope with 30-50,000 extra people every year it's creating an enormous amount of pressure on the city's infrastructure.
"Our ability to just borrow money to pay for it has almost been exhausted," Goff says. "We know from [the credit rating agency] Standard and Poor's that if we exceed our debt to revenue ratio of 270% that we will jeopardise our credit rating," Goff says.
Auckland Council debt accounts for 50% of the country's total local government debt. And it's forecast to increase by 42% from $9.2 billion to $13.1 billion between 2018/19 and 2027/28.
Goff says if Auckland Council received a credit downgrade this could have a flow on effect, with the Local Government Funding Agency expected to face a credit downgrade as well.
"I'm not saying they should exempt rates from GST, but the government could at least return the GST Aucklanders pay on their rates," Goff says.
And he says his proposal isn't unfair to the rest of the country.
"We're just asking for our fair share of the revenue based on our contribution to New Zealand's GDP."
Goff says Auckland Council's principal source of revenue is still rates, but he says there is a political limit to how much it can keep increasing them every year.
"What we've been saying to the government is we need a broader revenue base and we can't afford to underinvest in our infrastructure without creating major problems. Returning the GST that Government charges on rates, which is a tax on a tax, would be in line with repeated proposals for government to revenue share with local authorities."
He says whether it's the housing affordability crisis and traffic gridlock, to the need for better public transport and climate change, Auckland has a number of major issues that it needs to find the money for. And it can't do it on rates alone.
"We can't hammer ratepayers every time we need the funding to do something, or go cap in hand to the government."
Goff concedes Auckland Council can always try and do a better job of managing its finances.
"I admit the council has to find more efficiencies and get better value for money."
He says Auckland has more in common with a large Australian city than it does with many of the other metropolitan centres in New Zealand. But Goff says unlike Australia we don't have a state government system which would provide a city the size of Auckland with additional revenue.  
The state governments in Australia devolve some of their abilities to raise tax revenue to the cities. While the Australian Federal Government shares some of the revenue it raises, including all of the GST, with the states.
He says the council has been working with the government to find new ways to fund housing infrastructure. While the Auckland Regional Fuel Tax which was introduced in July last year to fund transport projects is a step in the right direction. The regional fuel tax is projected to raise $1.5 billion for the city over the next 10 years.
But the costs keep piling up and Goff says in the next 20 years 40% of all New Zealanders will live in the City of Sails.
"If the government gave back to us the GST they collect from our rates that would allow us to do some of the other big things we've got ahead of us."  
Meanwhile the Productivity Commission has been carrying out an inquiry into the financing and funding of local government in New Zealand. 
Submissions on the commission's issues paper closed on February 15 and it is expected to release a draft report on the issue in June before presenting its final report to the government on November 30. 
Finance Minister Grant Robertson was unavailable for comment.