Equities rise on trade hopes; Fed mulls pause in normalisation; Canada retail sales weak; China P2P industry in crisis; AU super risks; IMF calls for deposit guarantee fees; UST 10yr 2.65; oil and gold unchanged; NZ$1 = 68.5 USc; TWI-5 = 72.8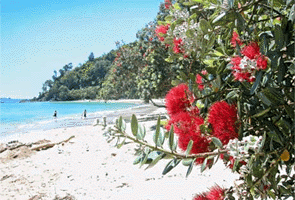 Here's our summary of key events overnight that affect New Zealand, with news the IMF wants Australia to charge a levy for their bank deposit scheme.
But firstly, the China-US trade talks are getting more intense. They are trying to wrap up a week of talks that have seen the two sides struggle to detail how to bridge their deep differences.
Still, markets are betting that a trade-favourable outcome will result.
The S&P500 is up +0.5% in mid-afternoon trade on Wall Street and the NASDAQ is up more at +0.7%. Over the past week the S&P500 has gained +1.1% and the NASDAQ +0.6% so that shows it is tech stocks driving today's modest rally. Yesterday, the Shanghai stock market zoomed higher, up +1.9% and Hong Kong was up +1.7%. That puts the Shanghai market up a double-take +3.9% for the week, Hong Kong up +2.2%. Investors there have even higher hopes for these trade talks. Europe and our local markets are on the sidelines in these market bets.
And some senior Fed officials are publicly mulling whether to stop draining its QE reservoir from its current US$4 tln level. If acted on, it would push the return to 'normalisation' back even further.
Canadian retail sales came in lower in January and this was as expected. But the slippage was kept from being larger by ok car sales; the rest of their retailing was weaker than expected although some of that was just lower petrol prices.
In China, a major upheaval is underway in their peer-to-peer (P2P) finance sector after numerous cases of fraud and negligence. As loans helped finance cars and property, could the crisis worsen the country's economic slowdown? The Chinese government this week confirmed it had frozen US$1.5 bln in assets from unscrupulous P2P lenders and around 100 executives are under investigation - some of whom have fled overseas. Regulators have remained quiet on the overall investment losses, but analysts say "millions of people" were victims and "billions of RMB [Chinese yuan]" have vanished.
In Australia, their industry superannuation funds are under pressure to act in an industrial dispute. "Industry funds" are essentially run by unions and are large, acting like default KiwiSaver funds. Now the ACTU has demanded they intervene in an industrial row with mining giant BHP over jobs on ships transporting iron ore. It is the type of political pressure to twist the fiduciary relationship the funds have with investors that regulators worry about.
And as the next Federal election campaign develops, and interesting split in the Labor Party is also developing, especially in Queensland, South Australia and Western Australia; they are either "for jobs" (read, coal jobs) or "for climate action" (read, the political wing).
And staying in Australia, the IMF is calling for a levy on banks to help to cover the multibillion-dollar costs of running the deposit guarantee scheme. If implemented it is hard to see how this won't drive down term deposit rate offers which are already low. As you know, New Zealand doesn't have such a scheme although the RBNZ has signaled that it will look to review its position on that after it completes it bank capital review.
The UST 10yr yield has given up yesterday's rise and now back down -4 bps to 2.65%. Their 2-10 curve has held at +17 bps. The Aussie Govt 10yr is down -2 bps to 2.08%, the China Govt 10yr is up +1 bp at 3.15%, while the NZ Govt 10 yr is down -1 bp to 2.21%.
Gold is little changed at US$1,330/oz.
The VIX volatility index is marginally lower this week and is now at under 14. The average over the past year has been 17. The average for 2017 was only 11 however. The Fear & Greed indexwe follow is unchanged at the mid point on the 'greed' side.
US oil prices are marginally higher today, now just over US$57/bbl while the Brent benchmark is down to just over US$67/bbl. The US rig count is marginally lower this week.
The Kiwi dollar is firmer 68.5 USc, rising by about +½c overnight. On the cross rates we are gaining on the Aussie and now at 95.9 AUc. Against the euro we are higher at 60.4 euro cents. That puts the TWI-5 firmer at 72.8.
Bitcoin is also firmer at US$3,940, a +1.3% gain on the day. This rate is charted in the exchange rate set below.
The easiest place to stay up with event risk today is by following our Economic Calendar here ».