A review of things you need to know before you go home on Friday; rents ease, manufacturing withers, building work up, household financial wealth dips, swaps flatten, NZF stays high, & more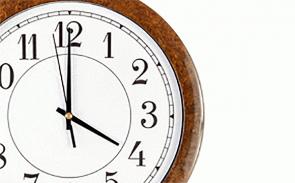 Here are the key things you need to know before you leave work today.
MORTGAGE RATE CHANGES
No changes here today.
TERM DEPOSIT RATE CHANGES
Again, none here either.
RENTS EASE
The spike in rents we saw in January has not carried through to February. MBIE bond data shows that median rents for a 3 bedroom house dipped back to $450/week nationally, the level it had been at since the beginning of 2018. In Auckland, the pressure is weakening, with these rents dipping to $635/week, down from $660/week in October and virtually unchanged since February 2018. In Wellington the story is the same with rates currently at $600/week. In Christchurch, there was no recent rise to dip from and they stayed at $420/week
MANUFACTURING WITHERS
The Q4 2018 manufacturing activity data out today shows this sector has been on a downward growth track since December 2017 when it was expanding +10.2% pa while the latest data sees it expanding at just +3.6% pa. This growth was only recorded by strong rises in the processing of meat and dairy products. Current public policy settings are watching the rest of our factory sector wither.
BOOMING & GOING BUST
The value of building work completed in the December 2018 quarter came in at +8.2% and well above most analysts forecasts. Infometrics reports: "Both residential and non-residential construction activity improved in the December quarter, seemingly shaking off the capacity issues that had prevented growth in previous quarters. Non-residential construction activity in Auckland beat our forecasts by 12% in the December quarter, and building consent data suggests considerable work remains in the pipeline for the next 12-18 months. However, we are cautious over the future growth in non-residential construction, with capacity constraints still likely to restrain further growth. The recent collapse of Arrow Construction is another warning sign about the health of the subindustry."
BAD FILER
Papakura accountant Glenn William Archibald made a career out of filing income tax returns for his clients, but for nearly a decade didn't file any income tax returns or pay any tax himself. Those years of evading taxes caught up with him today at Papakura District Court, where the 72-year-old was given 12 months' home detention and 200 hours of community work.
HOUSING NZ FUNDING GOES GREEN
Housing New Zealand Corporation has developed and published a Sustainability Financing Framework to support the financing of its state housing building programme. This enables Housing NZ to borrow money through the issuance of green, social and sustainability bonds, as well as green loans. BNZ arranged the programme.
BROKERS BEST? NOT ACCORDING TO LATEST AU RESEARCH
Some customer satisfaction research in Australia shows some interesting data that won't please mortgage brokers. This research reveals that home loan customers have higher satisfaction when dealing direct with a bank than with brokers. Among the majors, only NAB bank staff scored worse than brokers.
NZX STARS IN DECLINING EQUITY WORLD
The NZX50 is ending the week up a respectable +1.0% from this time last week, and up +0.2% on the day. This is in sharp contrast to the ASX200 which is down -0.9% so far today and heading for a flat result over the week. In Tokyo, they are heading for a loss for the week of over -3%, in Hong Kong it is a -1.5% weekly loss, and in Shanghai they too have built a +1.0% weekly gain although in trading today that is being whittled away. Wall Street ended its Thursday trading down -0.8% on the day and that puts it down -1.8% so far this week going into its final session.
DECLINING WEALTH
New Zealand household's net financial wealth as a percentage of disposable income fell below 400% for the first time since 2015. It reached its high point (421%) in early 2017 and has been downhill since. Household financial assets rose only +1.4% in the year to December 2018, financial liabilities rose +6.7% while disposable incomes rose +5.0%. That falloff in financial asset growth is from +5.2% in the 2017 year. (Data for non-financial wealth such as realestate has not been included in this data and will come later in the year. Financial assets include equity investment, funds and superannuation, and cash balances. Financial liabilities include all loans including student loans.)
SWAP RATES DOWN AGAIN
Local swap rates continue to flatten. The two year is little-changed at 1.84% but the five year is down another -2 bps while the 10 year is down another -4 bps. This flattening is mounting up and our 2-10 swap curve is now just +54 bps. At the start of March it was +60 bps and at the start of 2019 it was +70 bps. The two year is not moving but the 10 year certainly is. The UST 10yr yield is another -4 bps lower at 2.64%. Their 2-10 curve is unchanged at +17 bps while their 1-5 curve remains more inverted at -8 bps. The Aussie Govt 10yr keeps going down, today by another -3 bps to 2.04%, the China Govt 10yr is down -5 bps to 3.18%, while the NZ Govt 10 yr is down -2 bps so far today to 2.12%. The 90 day bank bill rate is down -2 bps at 1.89%.
BITCOIN HOLDS
The bitcoin price is virtually unchanged today at US$3,856.
NZD FIRM
The NZD has drifted slightly lower to 67.7 USc. And we are holding high against the Aussie at 96.4 AUc, but up at 60.5 euro cents. That puts the TWI-5 unchanged at 72.6.
This chart is animated here. For previous users, the animation process has been updated and works better now.