US payrolls growth in massive undershoot; equities fall; Fed implications; Canada jobs growth rises; Japan growth up; China exports slump; UST 10yr 2.62; oil and gold drop; NZ$1 = 68.1 USc; TWI-5 = 72.9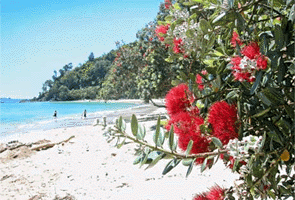 Here's our summary of key events overnight that affect New Zealand, with news that has stunned markets.
There has been a major miss in the US non-farm payrolls report for February. Analysts were expecting a +180,000 rise which would have been modest following January's stong +300,000 showing. But the gain was only +20,000. Markets rumbled. It is true that their unemployment rate dipped lower to 3.8% but that was only because their participation rate turned worse (63.2%). And don't forget, this month those Federal workers returned to work after the shutdown, so that should have boosted the jobs gain. One good aspect however is the rise in pay. Year-on-year, average hourly earnings rose +3.4%.
This jobs fail will make the US Fed even more 'patient'.
Wall Street is down -0.8% on the day. UST benchmark interest rates have slumped. Oil has dropped. The US dollar is falling. (Markets are ignoring rises in US housing starts and building permits, which both improved more than expected, even if the base was low.)
The Wall Street drop means the weekly move is -2.7%.
The jobs fail is just an American thing. Across the border, Canada reported a good gain of +56,000 jobs in February which was much better than expected. They also had a small rise in their participation rate.
And the average price of detached houses sold in certain premium parts of Vancouver has plunged more than -C$1 mln over the past 16-months from its bubble high, a drop of a third.
Japan has turned in a Q4 2018 growth rate of +1.9% and better than expected.
But China reported weak exports in February (down -16.6%) and a trade surplus far lower than expected - it was almost in balance. The export fall was their largest in three years.
The UST 10yr yield is fallen today and is now at 2.62%. That's a -13 bps drop in a week. Their 2-10 curve is down to just on +17 bps while their negative 1-5 curve has returned fiercely at -10 bps. The Aussie Govt 10yr is down -14 bps this past week to 2.03%, the China Govt 10yr is down -4 bps on the same weekly basis to 3.16%, while the NZ Govt 10 yr is down -10 bps to 2.10%. Yesterday, local swap rates fell and again is a growing sign of weakness from earlier in the week. In fact, at 2.38% the ten year swap rate is at a record, all-time low.
Gold has risen sharply overnight, up to US$1,298 and a +US$13 rise since this time yesterday. However, it is only back to about where it was at the start of the week.
The VIX volatility index is higher this week at 17. The average over the past year has been 17. The average for 2017 was only 11 however. The Fear & Greed index we follow has moved back from a moderate 'greed' level, to neutral.
US oil prices are sharply lower today, now just under US$56/bbl while the Brent benchmark is down to just on US$65.50/bbl. That's a drop of more than -US$1 overnight as demand worries drive the pullback. The US rig count is lower as well this week, its secon consecutive real fall and larger than analysts were expecting.
The Kiwi dollar is at 68.1 USc and little-changed from this time last week but up +c overnight on the weakening greenback. On the cross rates we are gaining on the Aussie and now at 96.6 AUc which is its highest level since September 2016. Against the euro we are at 60.6 euro cents. That puts the TWI-5 noticeably firmer at 72.9.
Bitcoin is also a little firmer at US$3,887 although the gain is less than +1%. This rate is charted in the exchange rate set below.
The easiest place to stay up with event risk today is by following our Economic Calendar here ».