A review of things you need to know before you go home on Monday; some rate cuts, retail sales sluggish, Norwegian blues, ANZ finds cheap funding, swaps lower & flatter, NZD firm, & more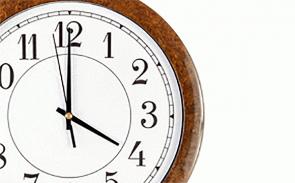 Here are the key things you need to know before you leave work today.
MORTGAGE RATE CHANGES
SBS Bank reduced its 18 month fixed rate to 4.25%, bringing it into line with most other banks.
TERM DEPOSIT RATE CHANGES
The Police Credit Union trimmed -5 bps from its nine month rate offer, taking it to 3.40%.
RETAIL SALES UNIMPRESSIVE
The slow, long-term sagging of retail sales as measured by electronic card transactions continued in February with overall levels just +3.3% higher than the same month a year ago. Last year that metric was growth of +4.3% and the average for the five February's prior to 2019 was +5.0%. People are using their cards for lower value transactions and the average is down to $49.50/transaction, similar to January but this average was $51.34 in 2016. Transaction volumes are up +4.0% in a year, up almost +17% since 2016. But take out the petrol impact and most analysts see this February data just smoothing out the poor December data and the stellar January data.
NORWEIGAN BLUES
In Australia, the ASX200 is down about -0.4% today and much of that drop is being attributed to Norway's sovereign wealth fund who last week announced a pullback from investments in coal and oil stocks.
UPDATE
We have updated the performance data that drives our KiwiSaver analysis to February 2019.
AN ODDITY
ANZ has launched a $100 mln bond offer (and could accept unlimited over-subscriptions) at 1.05% to 1.10% over the five year swap rate, which today is 1.98%. So it will end up yielding something less than 3.10% (probably about 3.03%). Given that ANZ offers term deposit customers 3.60% for five year money, it is hard to understand why investors are attracted. But we expect this offer to be substantially oversubscribed.
SWAP RATES DOWN AGAIN
Local swap rates aren't moving much today, but the small shifts there are down, and for further flattening. The 10 year is still at a record low of 2.37%. The UST 10yr yield is unchanged today at just under 2.63%. Their 2-10 curve is unchanged at +16 bps while their 1-5 curve remains more inverted at -9 bps. The Aussie Govt 10yr keeps going down, today by another -3 bps to 2.01%, the China Govt 10yr is down -2 bps to 3.16%, while the NZ Govt 10 yr is down -2 bps so far today to 2.10%. The 90 day bank bill rate is unchanged at 1.88%.
BITCOIN UP
The bitcoin price is higher today, up +1.2% to US$3,906.
NZD FIRM
The NZD has drifted around today after rising early in the weekend, now at 67.9 USc. And we are holding high against the Aussie at 96.7 AUc, and holding at 60.5 euro cents. That puts the TWI-5 up marginally to at 72.8.
This chart is animated here. For previous users, the animation process has been updated and works better now.