Serious Fraud Office receives complaint made to Police in October about the disclosure of political donations; Simon Bridges says it's a matter for the National Party to deal with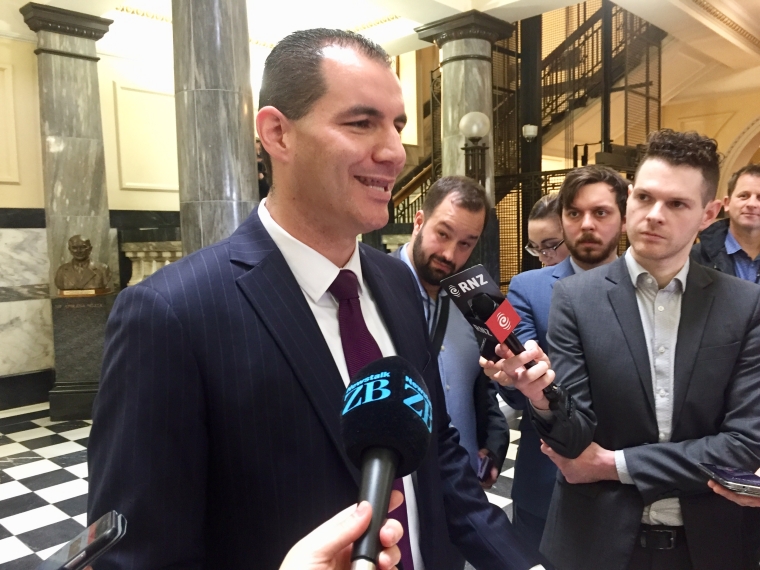 Police have referred a complaint about the disclosure of political donations to the Serious Fraud Office (SFO).
The complaint was received in October last year. It is understood the complaint relates to the one former National Party MP Jami-Lee Ross laid against his then-leader, Simon Bridges.
Ross accused Bridges of asking him to collect a $100,000 donation from businessman, Yikun Zhang, and then split it up into smaller amounts to hide it. 
Speaking to media about 15 minutes after he said he found out about the complaint being referred to the SFO, Bridges said the matter was one for the National Party to deal with, not him as an individual.
He said he reached this conclusion based on statements released by the SFO and Police, and hadn't had any contact with the authorities.
Pressed on why he believed it was a National Party matter when the allegations centred on him, Bridges said: "I just don't know. I don't understand that to be the case. My clear view from the statement that they put out is that it's a matter for the National Party."
Bridges said he had "broadly speaking" sought assurances that party officials followed the correct processes and hadn't done anything wrong.
The SFO has a mandate to investigate matters it suspects involve "serious or complex fraud". It can deem alleged fraud "serious or complex" based on its nature, consequences, scale, complexity, or the public interest around it.
Neither the SFO nor the Police have named the parties involved in the case.
Ross continues to represent his Botany electorate as an independent MP. 
Here is the statement from the SFO:  
The Serious Fraud Office has received a referral from the Police about a complaint they received in October last year in relation to the disclosure of political donations under the Electoral Act.
The SFO does not disclose the detail of ongoing investigations to protect the integrity of the investigation and those involved. The SFO has no further comment to make.