A review of things you need to know before you go home on Tuesday; no rate changes, truckometers diverge, inflation petering out, FMA removes limit, AMP NZ a keeper, swaps firm, NZD firm, & more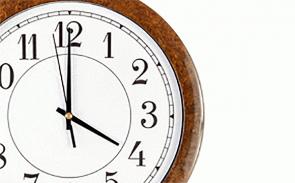 Here are the key things you need to know before you leave work today.
MORTGAGE RATE CHANGES
No changes to report today.
TERM DEPOSIT RATE CHANGES
None here either.
TAKE YOUR PICK
The ANZ Truckometer indexes went in different directions in February: the Heavy Traffic north (+0.4% from January) but the Light Traffic south (-1.3% from January). The Heavy Traffic Index suggests a decent start to the year for activity, but the Light Traffic Index, with its longer lead time, is continuing to suggest that momentum in the economy has turned.
PETERING OUT?
The ANZ Monthly Inflation Gauge increased 0.1% m/m in February, after a strong rise in January. Underlying this, price moves in a few key components broadly cancelled out. Volatility in domestic airfares continues to boost the Gauge, with quarterly inflation nudging a little higher. Annual inflation is steady at 2.2%. But broad-based inflation is lacking and waning momentum in the economy means inflation pressures may soon peter out.
FMA REMOVES 5-YEAR LICENCE LIMIT
The Financial Markets Authority is removing the expiry dates for all licences issued under the Financial Markets Conduct Act in a process it expects to be complete by mid-2019. Open-ended terms will apply to all new and existing licences, unless an expiry date is specified on a case by case basis. Current licence holders won't have to apply to be relicensed before the expiry date of their licence. The FMA initially imposed a 5-year term on all licences but has revisited this approach following the development of its risk monitoring framework. A notice of variation has been sent to all licence holders, with the FMA saying it doesn't believe the costs associated with re-licensing would be matched by the benefits gained.
AMP TO NOW KEEP NZ WEALTH BUSINESS
AMP has shelved plans to list its NZ wealth arm, upgrading the business from 'manage for value' to a 'mandate for growth'. In a statement they said the IPO slated by the parent Australian business last year has been halted. But the offloading of the AMP life insurance business (in both NZ and Australia) is pushing ahead, with the transition to its new owners, Resolution Life, on track to happen later this year.
SLOWING FASTER
In Australia, more evidence of a lending slowdown. Lending commitments to households for owner-occupied buying and alteration projects is down -3.3% in the year to January. But much worse, this data is down more than -15% for January 2019 alone compared with the same month in 2018, indicating the falloff is growing. You have to go back to the shadow of the GFC to get a larger fall on this basis and there has never been one like this for a January month since these records began in 2002. (The term 'credit crunch' is being used loosely about all this. But it is not possible to tell from the data whether the fall is because borrowers are pulling back, whether banks are struggling to process applications under the fear being generated by the regulators for getting things wrong, or banks pulling back from wanting to offer new loans.)
THIRD CHANCE
In Strasbourg, the British government have legally binding Brexit assurances from the EU in a last ditch attempt to sway rebellious MPs who have threatened to vote down the Brexit deal, again. That vote will probably happen sometime tomorrow.
SWAP RATES FIRM
For the first time in quite a while, local wholesale swap rates are inching up, by +1 bps across the curve. The UST 10yr yield is firmer today at just on 2.66%, up +3 bps. Their 2-10 curve is unchanged at +16 bps while their 1-5 curve is less inverted at -6 bps. The Aussie Govt 10yr is up today today, by +2 bps to 2.03%, the China Govt 10yr is up +1 bp to 3.17%, while the NZ Govt 10 yr is up +2 bps so far today to 2.12%. The 90 day bank bill rate is down another -1 bp at 1.87%.
BITCOIN DOWN
The bitcoin price is -2.0% lower today, at US$3,827.
NZD FIRM
The NZD has held its overnight level at the higher rate of 68.3 USc. And we are holding high against the Aussie at 96.7 AUc, and holding at 60.7 euro cents. That puts the TWI-5 up to 73.
This chart is animated here. For previous users, the animation process has been updated and works better now.