A review of things you need to know before you go home on Thursday; ANZ borrows $550m for 5-yrs at 3.03%; 3rd credit union rubber-stamps merger, CBA puts demergers on ice & more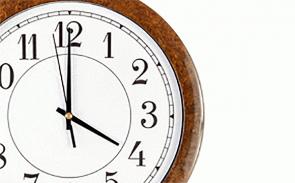 Here are the key things you need to know before you leave work today.
MORTGAGE RATE CHANGES
There were no changes today. However, Westpac is claiming a New Zealand first with a dedicated mortgage product aimed at helping people buy prefabricated homes.
TERM DEPOSIT RATE CHANGES
There were no changes today.
ANZ BORROWS $550M AT 3.03%
ANZ NZ is borrowing $550 million through an issue of five-year unsecured, unsubordinated fixed rate bonds. Investors will be paid an interest rate of 3.03% per annum after the margin over swap was set at 1.08%. ANZ's five-year term deposit rate is 3.60%. The bank was seeking a minimum of $100 million with the offer open to unlimited oversubscriptions. The offer was made to institutional and New Zealand retail investors.
MEMBERS OF THIRD CREDIT UNION BACK 5-WAY MERGER
Members of Credit Union South have backed a proposed five-way merger to create New Zealand's biggest credit union. Tania Dickie, CEO of CU South, says members voted 80.97% in favour of the deal at a special meeting. Members of Aotearoa Credit Union and Credit Union South have also backed the deal. Steelsands Credit Union members vote today followed by Credit Union Baywide members on Friday. The deal would effectively see CU Baywide take over the other four credit unions.
COMMERCE COMMISSION PROSECUTES '3RD TIER' CHRISTCHURCH LENDERS
The Commerce Commission says "third-tier" Christchurch lenders Alternate Finance Limited and Crester Credit Company Limited have been fined a total of $103,500 and ordered to pay more than $21,000 in statutory damages to borrowers, because some of their loan contracts included security interests taken over prohibited consumer goods, meaning the lenders could repossess them if the borrower did not make payments on the loan. The two companies pleaded guilty to four representative charges under the Credit Contracts and Consumer Finance Act.
FMA KIWISAVER TRACKER UPDATED
The Financial Markets Authority has updated its KiwiSaver tracker with data to the end of December 2018. "There is a sharp divide between one year and five year performance, reflecting volatile markets in the year to the end of December 2018. Investors should look to five-year for a long-term view on performance, where possible. KiwiSaver is a long-term investment. With negative returns, it is more important than ever for investors to understand the impact of fees on their returns. Over the five-year period, the Tracker broadly reflects that funds which are higher risk by holding more growth assets have delivered higher returns," the FMA says.
CBA DEMERGERS SUSPENDED
Across the Ditch ASB's parent Commonwealth Bank of Australia has "suspended preparations" for the demerger of its wealth management and mortgage broking businesses. CBA says this is so it can prioritise the implementation of the Royal Commission's recommendations, refund customers and remediate past issues. 
LOCAL SWAP RATES LITTLE CHANGED
The NZ two-year swap rate is unchanged at 1.83%, the five-year unchanged at 1.95% and the 10-year up one basis point at 2.35%.
NZ DOLLAR LITTLE CHANGED
The NZ dollar is little changed since this morning at US68.54 cents, AU96.85c, and €60.6c.
BITCOIN UP
Bitcoin is up about US$22 since this morning at US$3.866.31.
This chart is animated here. For previous users, the animation process has been updated and works better now.