Government to pass law under urgency to ban military style semi-automatics and assault rifles; buyback scheme to cost $100m+; National and Federated Farmers supportive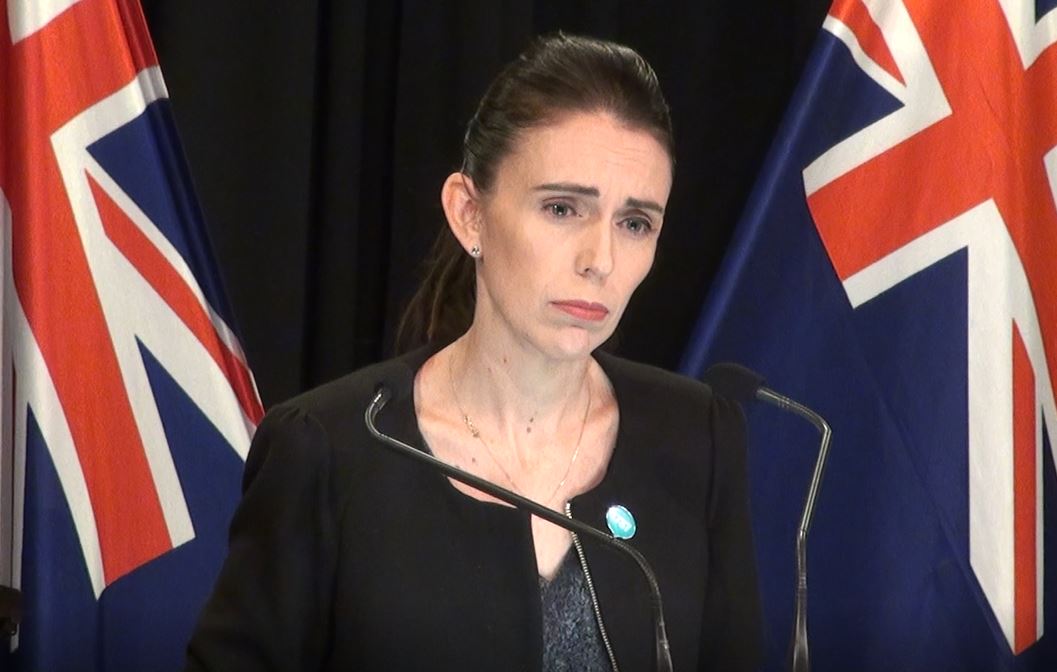 The Government has announced New Zealand's gun laws will be changed so military style semi-automatics (MSSA) and assault rifles are banned.
Parts used to convert guns into MSSAs will also be banned, along with high-capacity magazines.
"All semi-automatic weapons used during the terrorist attack on Friday 15 March will be banned," Prime Minister Jacinda Ardern said.
Amendments to the Arms Act are expected to be passed by April 11.
An amnesty will be put in place for weapons to be handed to Police, and a buyback scheme developed.
The scheme is expected to cost $100 million to $200 million. Ardern said it was yet to be decided where this funding would come from.
The National Party supports the changes.
"National will work constructively with the Government to ensure we get this right," Leader Simon Bridges said. 
Ardern explained: "When Australia undertook similar reforms, their approach was to allow for exemptions for farmers upon application, including for pest control and animal welfare.
"We have taken similar action to identify the weapons legitimately required in those areas, and preclude them."
The ban won't include semi-automatic .22 calibre rimfire firearms (commonly used for duck hunting) with magazines that hold no more than 10 rounds, and semi-automatic and pump action shotguns with non-detachable tubular magazines that hold no more than five rounds.
Police Minister Stuart Nash said the amended law would include exemptions for Police and the Defence Force and legitimate business use, like professional pest control. 
Issues around access for mainstream international sporting competitions are also being worked through.
"I strongly believe that the vast majority of legitimate gun owners in New Zealand will understand that these moves are in the national interest, and will take these changes in their stride," Ardern said.
Interim measures 
The Government has taken action to prevent people stockpiling guns in the weeks leading up to the law changes taking effect.
The Governor-General has signed an Order in Council that reclassifies the weapons to be banned, meaning owners will need to apply to Police to get an "E endorsement" on their licences.
As at 3pm Thursday, the following two groups of guns will fall under the MSSA definition:
Semi-automatic firearms capable of being used with a detachable magazine that hold more than five cartridges
Semi-automatic shotguns capable of being used with a detachable magazine that hold more than five cartridges
Ardern indicated firearm owners wouldn't have much luck getting the E endorsement before the amended law kicked in, so suggested they handed their weapons to Police to hold until details of a buyback are announced.
"The actions announced today are the first step of the Government's response," Ardern said.
"We will continue to develop stronger and more effective licensing rules, storage requirements and penalties for not complying with gun regulations."
The creation of a register will also be considered. 
"It is the Government's intention that these amendments will go through the full legislative process," Ardern said. 
Federated Farmers supportive
Federated Farmers admits the announcement won't be popular among some of its members, but its elected representatives and staff believe "this is the only practicable solution".
"Our message to our members is to remember that at least this way, responsible gun owners are going to be recognised for being law-abiding, safety conscious and skilled," Federated Farmers rural security spokesperson Miles Anderson said.
"We're pleased farmers are still going to have access to sporting semiautomatic rimfire rifles, such as the .22 long rifle, and sporting semiautomatic shotguns with limited magazine capacity.
"These are needed for control of small, mobile pest species often found in groups (rabbits, possums, Canada geese) where quick follow-up shots are important for efficient, fast and humane destruction of these pests.
"Federated Farmers considers there is a very limited need for centrefire semiautomatic firearms with large capacity magazines for professional pest management, but this access should be controlled by the kind of police checks, registration of individual firearms and the increased security requirements that currently apply to E category licences.
"The surrender or destruction of firearms that don't meet the new controls will be disappointing to many farmers, and others.
"But a clampdown is the responsible path to take to try to ensure we're never witness to this kind of tragedy on our shores again."
Questions and answers
I have an A-Category firearms licence and now own MSSAs. What should I do?
It would normally be an offence for an A-Category licence holder to possess an MSSA, punishable by up to three years in prison or a $4000 fine. However a transitional period gives time for people to comply with the law, if they take certain steps. The transitional period will be confirmed next month. Firearms owners who unlawfully possess an MSSA now have three options:
Voluntarily surrender the firearm to Police for safe disposal.
Complete an online form on the Police website to arrange for the MSSA to be collected, while details are finalised for compensation under a buy back scheme
Sell or gift the firearm to a person who has an E-Category licence and a 'permit to procure' the weapon
Will some firearms dealers be breaking the law if they have these MSSAs in stock?
Some firearms dealers only hold A-category licences. In order to comply with the law, they could sell their stock of semi-automatics to a Category E licence holder or return them to their supplier.
What are the statistics for firearms licences and firearms in circulation?
There are 245,000 firearms licences
Of these, 7,500 are E-Category licences; and 485 are dealer licences
There are 13,500 firearms which require the owner to have an E-Cat licence, this is effectively the known number of MSSAs before today's changes
The total number of firearms in New Zealand is estimated to be 1.2-1.5 million
Video of media conference