US jobs data uninspiring; US consumer credit sags; Canada jobs fall; EU-China talks hit snag; WTO ruling challenges Trump; UST 10yr 2.50%; oil firm, gold unchanged; NZ$1 = 67.2 USc; TWI-5 = 72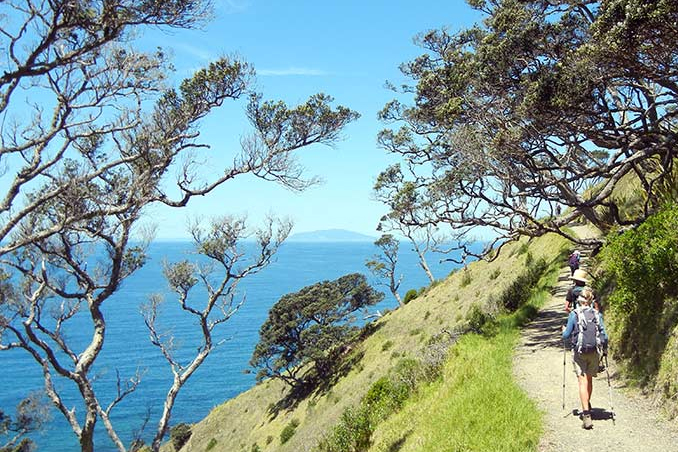 Here's our summary of key events overnight that affect New Zealand, with news the US economy as a world growth driver is losing its mojo.
Firstly, the US non-farm payrolls survey for March reported a gain of +196,000 new jobs which was just ahead of expectations. Unfortunately this didn't make back any of the very poor February result which brought an insignificant revision. Factory jobs shrank. The total jobs gain in Q1 2019 averaged +180,000 per month which is -23% lower than for Q1-2018.
This same data showed their participation rate staying very low, their jobless rate unchanged, and average hourly earnings were up +3.2% in the year which is lower than expected and a decline from earlier months.
The US economy is still growing, but the expansion is fading. The NY Fed estimate is that Q1-2019 grew at just +1.4% and that may rise to +1.9% in Q2-2019. The Atlanta Fed GDPNow calculation is slightly higher at +2.1% 'now' and falling.
The US President is now calling for the Federal Reserve to cut interest rates and bring back QE to simulate their economy. It's a white flag on the supposed power of corporate tax cuts.
The US President also plans to appoint two new economic amateurs to the Federal Reserve board, both of who seem to want to peg the US dollar to gold.
US consumer credit growth dropped sharply and unexpectedly in February in data released this morning. The flow actually dropped more in February than it rose in January in an unusually large reversal.
Canada reported an unexpected drop in employment in March, although most other metrics remained unchanged.
Hong Kong and China markets were closed yesterday for a public holiday (Ancestors Day.
But US:China trade talks drag on. And China:EU talks seem to have hit a stumbling block on questions of access by EU companies to China's markets.
While we reported yesterday that new German factory orders took an unwelcome decline, new data out today shows that factory production came in in February at better levels than were expected.
Overnight, the WTO published its first ruling about claiming "national security" as a reason for imposing tariffs, setting a legal precedent that will lead to a likely clash with the American Administration. The case involved Russia and the Ukraine, but concluded the WTO does have jurisdiction.
In Australia, new research presented at an RBA conference on low wage growth says casualisation of the workforce has had virtually no impact on the problem.
The UST 10yr yield is little-changed overnight at 2.50% but that is +9 bps higher than this time last week. Their 2-10 curve is wider at +18 bps and their negative 1-5 curve is narrower at -8 bps. The Aussie Govt 10yr is unchanged overnight at 1.90%, the China Govt 10yr is also unchanged at 3.27% because they are on holiday but this is up +19 bps in the week, while the NZ Govt 10 yr is at 2.03%, also up +20 bps since this time last week. Yesterday, local swap rates were unchanged.
Gold is unchanged overnight at US$1,291, and also little-changed for the week.
The VIX volatility index is lower this week at 13. The average over the past year has been 17. The average for 2017 was only 11 however. The Fear & Greed index we follow is firmly on the 'greed' side.
US oil prices are firm, now just on US$63/bbl while the Brent benchmark is at US$70/bbl. That is about +US$2 above where they were this time last week. And there was an unexpected rise in the US rig count this week, ending a seven week slide.
The Kiwi dollar is weaker this morning at 67.2 USc which is a whole -1c lower than this time last week. On the cross rates we are back down to 94.7 AUc which is an even bigger weekly drop. Against the euro we are at 60 euro cents. That puts the TWI-5 at 72.
Bitcoin is also a firmer at US$5,019 and a +22% gain for the week. This rate is charted in the exchange rate set below.
The easiest place to stay up with event risk today is by following our Economic Calendar here ».