Risk on as investors cheer earnings; US consumer mood lower; China trade surplus jumps; new China debt leaps; Malaysia gets better deal; RBA updates FSR; UST 10yr 2.56%; oil and gold unchanged; NZ$1 = 67.7 USc; TWI-5 = 72.2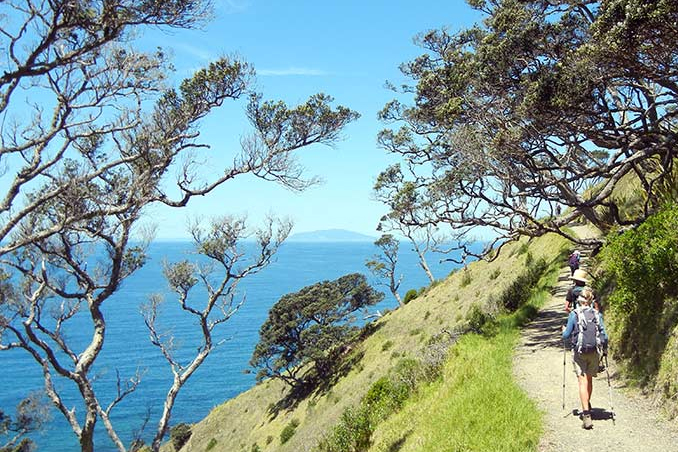 Here's our summary of key events overnight that affect New Zealand, with news the China data out overnight includes some eye-catchingly large shifts.
But first, equity markets are finishing the week in a risk-on mood. While the S&P500 is only up about +0.6% on the day, that cements in an almost +16% gain for 2019 and takes it within a whisker of an all-time high (in October 2018). Driving the market are good earnings reports, especially from US banks. Retailers are struggling however, especially bricks-and-mortar retailers.
That risk-on mood is also pushing up benchmark bond yields.
Among American consumers however, the mood is tailing off a bit. The latest sentiment survey in the University of Michigan poll saw a -1.5% retreat.
In China, their equity markets closed the day unchanged, cementing in a +29% gain for 2019 so far.
China's March trade balance swelled to almost +NZ$½ tln as exports recovered after the big dip in February. March imports however were quite restrained. China's merchanside trade surplus in March with the US seems to have been huge - as much as +US$200 bln in the month. The Americans just can't seem to stop buying from them (US$320 bln in March), and the Chinese seem don't seem to want to buy much from the Americans (US$115 bln). But seasonal factors are likely to have played a big part in these unusual numbers. Still, it the import fall that has analysts worried.
Meanwhile, China's new bank loans rebounded in March, rising far more than expected, as policymakers pushed lenders to support struggling smaller companies and shore up the slowing economy. Chinese banks extended almost ¥1.7 tln yuan (NZ$375 bln) in net new yuan loans in March, +40% more than analysts' expectations of ¥1.2 tln yuan for March. New lending had pulled back in February due to seasonal factors after a record debt binge in January. Outstanding debt is now almost +14% higher than at the same time a year ago.
In Malaysia, they have agreed to a fresh deal with the Chinese to proceed with the stalled China-backed East Coast Rail Link, after months of false starts and hard negotiations. The new price the Chinese have agreed to is -33% lower, but the project will still cost NZ$16 bln, almost all debt funded.
In Brussels, they are reported to have drawn up a tariff response on about US$12 bln of US goods if the Trump Administration goes ahead with its penalty against Airbus. And the move comes after the WTO ruled Boeing failed to comply with previous aid rulings.
In Australia, their central bank released its latest Financial Stability Review, updated their assessment of their housing market, tightening lending practices, and short-term funding rates. They lowered their growth forecasts, they noted that even though household debt levels remain high, rising arrears are from a very low base and not a current worry, and that very few home owners are in negative equity. But they do acknowledge that the risks from the housing downturn would increase if unemployment rose. They also said their financial system had improved resilience as banks have higher, more liquid capital. In stress tests they reckon banks can weather the combination of double-digit unemployment and house price falls of over -30% from today. And they noted that banks may have to further raise capital to meet new standards being imposed by both APRA and the RBNZ. Plus they added the now obligatory observation; more needs to be done by banks to limit misconduct (without pointing to anything specific).
The UST 10yr yield has risen strongly to 2.56% which is a +15 bps shift up in the past two weeks, +5 bps overnight. Their 2-10 curve is little-changed at +17 bps but their negative 1-5 curve is narrower at -6 bps. The Aussie Govt 10yr is also sharply higher at 1.97% and an overnight rise of +9 bps, the China Govt 10yr is up +1 bp at 3.33%, while the NZ Govt 10 yr is at 2.04% and down -1 bp overnight.
Gold is unchanged overnight at US$1,291, and also little-changed for the week.
The VIX volatility index is lower this week at 12. The average over the past year has been 16. The Fear & Greed index we follow is still firmly on the 'greed' side.
US oil prices are little-changed overnight, now just on US$63.50/bbl while the Brent benchmark is at US$71.50/bbl. And the US rig count is little changed this week, holding on to last week's gain.
The Kiwi dollar is weaker this morning at 67.7 USc which is net rise of +½c since this time last week. On the cross rates we are lower 94.4 AUc. Against the euro we are at 59.9 euro cents. That puts the TWI-5 at 72.2.
Bitcoin is at US$5,048 and almost exactly the same as this time last week. This rate is charted in the exchange rate set below.
The easiest place to stay up with event risk today is by following our Economic Calendar here ».