Paying for the $500 million City Rail Link cost blow-out proving a challenge for Auckland Mayor Phil Goff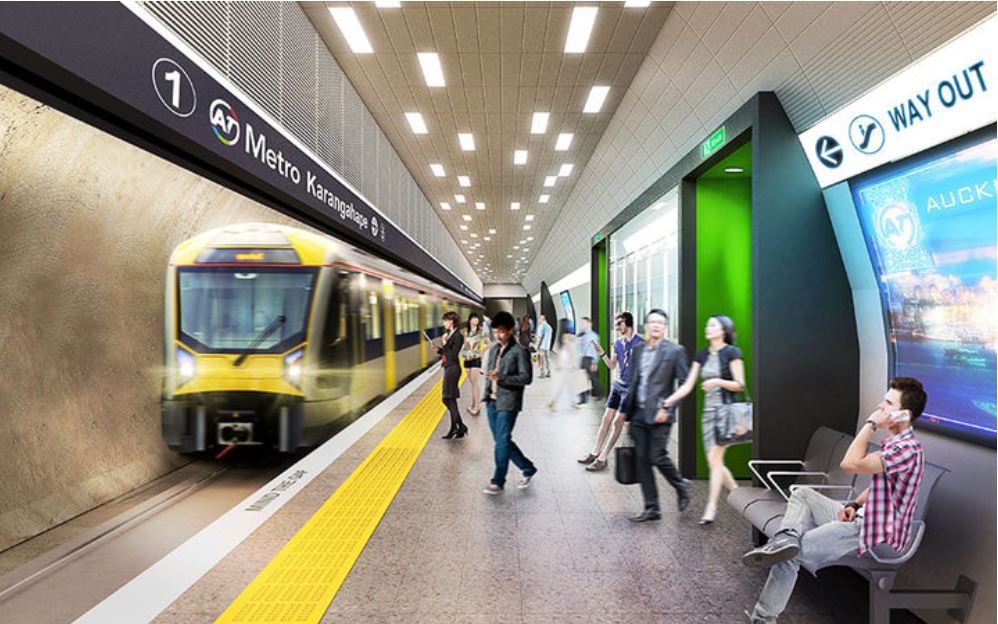 Auckland councillors have voted to pay for the City Rail Link (CRL) cost blow out after a marathon six and half hour debate on Thursday.
But it won't be selling the city's carparks to pay for it.
The project is being jointly funded by the Government and Auckland Council. It was originally expected to cost $3.4 billion, and was scheduled for completion in 2024. But last month City Rail Link Limited chief executive Sean Sweeney confirmed the new revised estimate for the project had ballooned out to $4.4 billion, and said it will have to ask the Government and the cash strapped Auckland Council to pay for the shortfall.
Goff outlined a plan from council officers which included $500 million in cost savings it could make to pay for the cost overrun. This included looking at the sale of some its non-strategic assets, including the Fanshawe Street, Victoria Street and Downtown car parks, as well as negotiating a long term lease arrangement for the Civic Car park.
The sale was expected to raise $100 million, with half going to the CRL project and the other half being used to fund more park-and-ride facilities.
But at Thursday's full council meeting, a number of councillors stated their opposition to selling them, including councillor Cathy Casey.
"What is the reason for keeping it on the table? We don't want to sell our parking buildings."
According to the council officers, the four carparks brought in a gross total of $23.8 million in the 2017/2018 financial year. And Auckland Council chief executive Steven Town confirmed Tournament Parking and Precinct Property had already shown an interest in some of the assets.
The original recommendations said the council would work on a strategy to assess Auckland future off-street parking requirements. This included investigating options for the council's city centre car park buildings, including "the status quo alongside outright sale, partnering with developers, and concession arrangements".
But changes had to be made to the final recommendations to remove the option of outright sale. And any future decisions on the strategy and any specific actions in relation to any carpark buildings will now have to be made by the Governing Body.
And there's money to be made in parking. SkyCity recently announced it has sold a long-term licence to operate its Auckland carparks until 2048 for $220 million to Macquarie Principal Finance.
Councillors asked Goff if he would be willing to go back to the Government and ask it for more money to cover the shortfall. He said he knew what the answer would be.
"I've raised it with government ministers and their response to me was forthright. Your council negotiated this deal with the last National government and we're not going to revisit it."
Despite his response, the final recommendations included asking the Council to formally approach the Government with a request that it increase its capital contribution to the project.
Other recommendations approved to help pay for the project's cost blow-out include:
 - Interest cost savings due to lower market interest rates; 
- A reduction in cash holdings from improved cash management; and
- Re-assessment of the valuation of operating contract commitments;
The CRL project is a 3.45 km twin-tunnel underground rail link which will connect the Britomart Transport Centre with new stations at Aotea Square and Karangahape Road.
It will make Britomart a through station and will provide quicker travel times for many people and will also allow better access for train users to parts of the city centre with the new stations near mid-town and Karangahape Road. The CRL project will allow the rail network to at least double it existing capacity. City Rail Link Limited was formed in 2017.