China:US talks continue even after tariff increase; US CPI at 2%; US Federal budget deficit soars; Canada jobs growth strong; HSBC sees end to AU housing downturn; UST 10yr 2.46%; oil unchanged and gold up; NZ$1 = 66 USc; TWI-5 = 70.7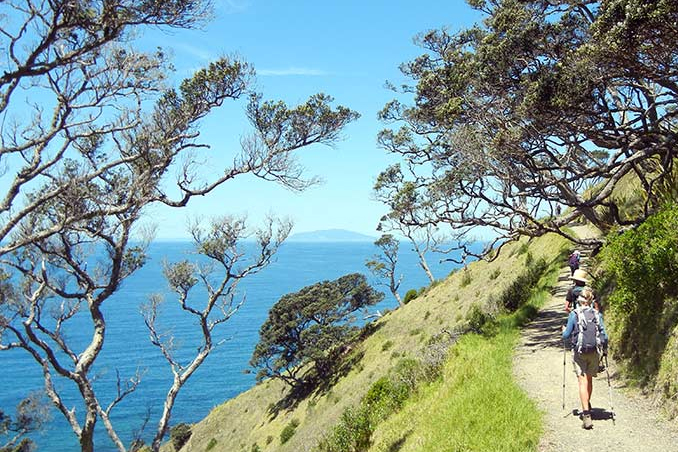 Here's our summary of key events overnight that affect New Zealand, with news of a general American inability to make a deal, in fact, any deals.
First, the tariff escalation in the trade talks between China and the US in American capital, where tariffs on $200 bln of goods rose from 10% to 25%, hasn't seemed to derail the talks themselves. They have wrapped up now, but both parties have agreed to meet next week in Beijing. Equity, bond, and currency markets have all reacted as though nothing significant has happened, and things will be resolved soon. China's "necessary countermeasures" haven't been imposed, yet.
Consumer inflation in the US has come in slightly less than expected but right on the Fed's 2% target - or slightly above on a 'core' (without food or petrol) basis.
The April update to the US Federal monthly budget shows expanding deficits. For the twelve months to April, this deficit is -US$924 bln. It is conceivable that this will to -US$1 tln in the current fiscal year, way earlier than expected, and compared with -$779 bln last year and -$529 bln in the last year of the Obama Administration when it was apparently political evidence of fiscal mismanagement. The Trump Administration looks like it will about double their deficit in just one term, and in that comparative the deficit has gone from -2.7% of GDP to -4.8% of GDP.
The trade spat is one reason the US deficit could get worse quickly; their Agriculture Secretary said (via Twitter) bigger, longer subsidies for farmers are on the way to prop up the sector.
In the past four years, the US has failed to get any trade deal progress, withdrawing from the TPPA, nor actually getting a US:EU deal, nor a US:Japan deal, and even the NAFTA update hasn't been approved by Congress. US:South American deals are unlikely also. The US is now scared of trade, unable to make the necessary compromises to make any deal possible. They are perfecting the art of no deal. This is important, because the US economy used to be central to the world economy. But a shift is underway, out of necessity in the face of US stubbornness, and trade is being reoriented, sans the US. China and Japan will be the big new winners.
In Canada overnight they reported strong jobs growth with more than +106,000 new jobs gained and by far the most of them full-time jobs. Their participation rate improved as well. It was a result that was much better than expected. In fact, it is their best jobs gain in more than 40 years.
In Australia, HSBC's economist Paul Bloxham has declared that the Australian housing market is now at its bottom and prices and demand will start rising later this year.
The S&P500 is ending the week with a -1.1% loss, something that would have been larger for most of today's trade, but at the end there is something of a [small] recovery underway. Overnight, European equity markets ended Friday on a positive note even though for the week they too were down about -1%. The big gainer yesterday, after the new higher tariffs went into effect, was Shanghai which gained +3.1% on Friday alone and over the week that was enough to bring it back to a similar -1% drop for the week.
While we are at it, we can report that the ASX200 was just marginally lower last week shedding -0.3% while the NZX50 went the other way with a +0.4% gain for the week. It hit an all-time record high near the end of the week.
The UST 10yr yield is down -1 bp overnight at 2.46%, but that is -7 bps lower in the week. Their 2-10 curve is now at +21 bps but their negative 1-5 curve is wider at -11 bps. We will be keeping an eye on UST bond yields because it is being suggested that China may be able to retaliate effectively by decreasing its exposure to this market, effectively pushing up US benchmark interest rates. The Aussie Govt 10yr is at 1.74% and unchanged overnight but down -7 bps over the week. The China Govt 10yr is down -2 bps overnight and that is an -11 bps fall in a week to 3.31%, while the NZ Govt 10 yr is down -1 bp overnight and -7 bps this week, now at 1.85%.
Gold is up +US$2 overnight at US$1,286/oz.
The VIX volatility index is higher this week at 17. The average over the past year has been 16. The Fear & Greed index we follow has moved back to just on the 'fear' side.
US oil prices are little-changed today, now just on US$61.50/bbl while the Brent benchmark is at US$70.50/bbl. In fact, these are levels similar to those at the start of last week. And the US rig count little-changed as well.
The Kiwi dollar is little-changed this morning at 66 USc. On the cross rates we unchanged at 94.3 AUc. Against the euro we are similar at 58.7 euro cents. That all makes the TWI-5 little-changed at 70.7.
Bitcoin is still on the move higher, currently at US$6,401 and that more than an +12% gain since this time last week. This rate is charted in the exchange rate set below.
The easiest place to stay up with event risk today is by following our Economic Calendar here ».