US trade moves confusing, pushes up US dollar; China reacts, says lower growth acceptable; EU doesn't follow US; Australia votes; UST 10yr 2.39%; oil unchanged and gold down; NZ$1 = 65.2 USc; TWI-5 = 70.3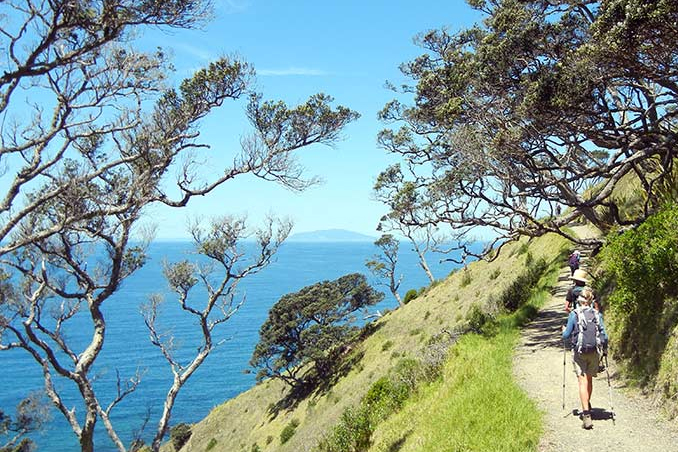 Here's our summary of key events overnight that affect New Zealand, with news the international trade situation gets even messier.
But first, Wall Street is ending the week soft, looking like it will be down -0.6% on the day. For the full week, it is unchanged, while so far in May is is down almost -3%. European markets also fell about -0.5% overnight while Shanghai crashed down -2.5% as the lack of trade progress weighed heavily there. So far in May, Shanghai equities are down -6.4%. It isn't so tough in Hong Kong which was down -1.2% yesterday to be down -5.9% so far in May.
Across the ditch it is election day. Most pundits seem to think a change of government is the more likely outcome, but of course the voters there will have the final say. Their equity market rose +0.6% yesterday and so far in May it is flat (up just +0.6%). By comparison, the NZX was flat yesterday, but has booked a +1.7% so far in May with the NZX50 still at a record, all-time high.
In Washington, the US has lifted tariffs on steel and aluminium products from Canada, and is expected to do the same for Mexico. These tariffs were imposed by Washington just last month on grounds of 'national security', highlighting the silly gamesmanship behind them.
And Washington is also 'delaying' tariffs on cars, in a back-track that may allow it to concentrate on the failed China trade talks.
Meanwhile, China has cancelled some large pork orders with the US, adding pressure to American farming interests which are already reeling from the loss of some major grain markets. The rising US dollar won't be helping them either. China will need alternate sources of meat protein.
China is digging in, now saying more trade talks with the Americans will only happen if they are 'meaningful'.
In the US, one widely-watched survey of consumer sentiment surged to its highest level in 15 years.
One US policy that has bi-partisan support is its push-back on Chinese tech and its perceived capacity to be a security issue. The recent ban on Huawei is the icon example. But in Europe, they don't see the threat in technical terms and are pushing ahead and allowing Huewei to win 5G infrastructure contracts there. It is a direct snub to Washington.
Back in China, a senior politburo member has said the trade war could slice as much as -1% from China's growth this year. He indicated this was an acceptable price to pay for a long-term winning position.
Meanwhile, Chinese house buyers are bidding up local prices again, especially in their main cities. They are up as much as +20% in some in a year, up +10% to +15% in many others. Beijing is cooler, up just +3.5%, but recall, there is a clamp on Beijing's population and it is being administered to fall.
As we noted above, it's election day in Australia and there has been massive advance voting. However, that may not mean an early indication of which way the voters will swing. A Labor victory is being assumed by markets. Rate cuts seem almost certain there soon, despite the impending tax-cut stimulus. Restoring trust in their financial system will become a high priority. Both these things will be needed no matter who wins. The RBNZ's slap on the ANZ yesterday will feed into the urgency for that. ANZ's shares fell almost -3% on that news.
The UST 10yr yield is down -1 bp overnight at 2.39%, but that is -7 bps lower in the week. Recall it fell -7 bps in the previous week too. Their 2-10 curve is now at +19 bps but their negative 1-5 curve is wider at -17 bps. So far there has been no assault on the UST yields from China as part of their retaliation. The Aussie Govt 10yr is at 1.65% and down -9 bps over the week. The China Govt 10yr is down -3 bps in the week to 3.28%, while the NZ Govt 10 yr is down -3 bps this week, now at 1.82%.
Gold is down -US$10 overnight to US$1,276/oz. Venezuela has sold at least 14 tonnes of its gold in the past week or so.
The VIX volatility index is lower this week at 15 and just at its average over the past year of 16. The Fear & Greed index we follow has moved further into the 'fear' side.
US oil prices are little-changed today, now just on US$62.50/bbl while the Brent benchmark is at US$72/bbl. In fact, these are levels similar to those at the start of last week. And the US rig count is little-changed as well, but it was down a fraction, taking it to its lowest level since March 2018.
The Kiwi dollar is lower against a rising greenback this morning at 65.2 USc and that it its lowest level since November 2018. On the cross rates we little changed at 94.9 AUc. Against the euro we are similar at 58.7 euro cents. That all makes the TWI-5 slightly lower at 70.3. The yuan is depreciating against the US dollar and giving them export advantages but not because of anything Beijing is doing, rather what Washington is doing. In the corners, the NZD is not being disadvantaged.
Bitcoin has fallen in the past few days as fast as it rose, down -13% since Thursday. But all that rise was on Monday and Tuesday, so the wash-up for the week is actually an overall +11% rise to US$7,093 - and you may recall in the week prior we reported a +12% rise back then. Since the start of the month, bitcoin is up almost +38% in US dollar terms, and +41% in NZ dollar terms. This rate is charted in the exchange rate set below.
The easiest place to stay up with event risk today is by following our Economic Calendar here ».