Auckland Mayor Phil Goff says council has to make some tough decisions in this year's budget after the City Rail Link (CRL) budget blow-out; 'limited capacity' to deal with 'external shocks'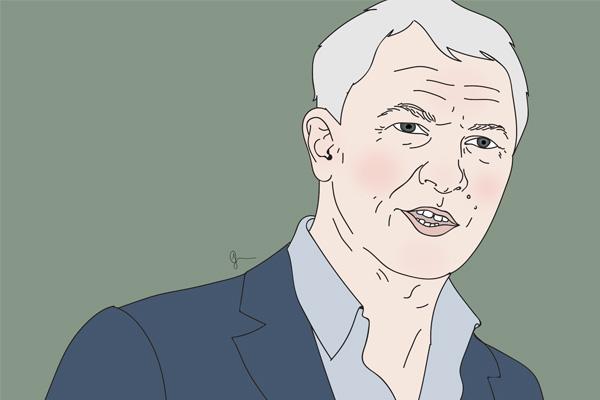 Auckland Council will face a funding squeeze over the next four years due to the $1 billion City Rail Link (CRL) cost blow-out and has "limited capacity" to deal with "external shocks" that may occur.
That's the message contained in Auckland Mayor Phil Goff's proposal for the council's Annual Budget 2019/2020.
The City Rail Link project is being jointly funded by the Government and Auckland Council and was originally expected to cost $3.4 billion. But last month City Rail Link Limited chief executive Sean Sweeney confirmed the new revised estimate for the project had ballooned out to $4.4 billion, and said it would have to ask the Government and the cash strapped Auckland Council to pay for the shortfall.
Auckland Council has since approved a plan to make $500 million in cost savings to pay for its share of the cost overrun. But according to Goff, while the project is vital to Auckland's future and has to go ahead, the increased cost of the project has now seriously limited the council's spending options over the next four years.
"This commitment is accommodated by treasury management initiatives, options around off-street parking assets and the timing of council's contribution to CRL. The commitment would see the council's debt to revenue ratio remains below the council's internal ceiling of 265%," Goff says. 
"However, this also means that the council's funding capacity is tightly constrained post-CRL decision for the next four years.
"There is limited capacity to respond to any emerging cost pressures, new funding requests or external shocks.
"Meeting future financing and funding challenges will require alternative thinking and approaches such as broader non-rates revenue sources, special purpose vehicles or local targeted rates."
And Goff says, in addition to the council's commitment to the CRL project, some other major items have also come to light in the last year that have required additional funding from council. This includes over $100 million in additional capital expenditure for the America's Cup and the bailout package for the Eden Park Trust, which will cost $63.3 million dollars.
He says the council has received funding requests totalling $110.8 million over the next four years that it can't afford.
"This cannot be accommodated within our 265% borrowing limit, where we have capacity for only $70 million," Goff says.
"If the council were to agree to $70 million of additional spend this would reduce the available capacity entirely and leave the council unable to respond to any unexpected and urgent challenges that emerged in the near future."
But he says it's important that the Auckland Council stays on track and despite the tight fiscal position it is facing he says he remains committed to keeping the average rates rise to 2.5% next year.
"This mayoral proposal reflects the need for discipline and financial prudence, particularly over the next four years. It means some measures we would like to promote will have to be deferred until there is funding capacity.
"The modest scale of additional spending in Annual Budget 2019/2020 reflects this new reality. A range of funding requests necessarily need to be deferred and others will have to be met by offsetting savings or reprioritisation within the council group. All of these and other funding commitments will be delivered while keeping average general rate rises to 2.5%, the lowest level for any growth or metropolitan city in New Zealand."
Auckland Council Group's total projected operating expenditure for 2019/2020 is $4.2 billion, $43 million higher than was estimated in the council's 10-year Budget 2018-2028. Total projected revenue for 2019/2020 is $5.1 billion.
The 2019/2020 financial year is the second year of the Auckland Council's 10-year Budget 2018- 2028, which was adopted in June 2018. The 10-year budget included a $26 billion investment programme to address growth pressures on transport, water, environment and community infrastructure.
Goff says the investment was enabled through the introduction of funding tools such as the Regional Fuel Tax, which is expected to bring in $150 million in the 2019/2020 year, and new targeted rates.
Auckland Council's debt currently stands at $9.7 billion.