Local Government New Zealand's campaign to increase voter turnout garners support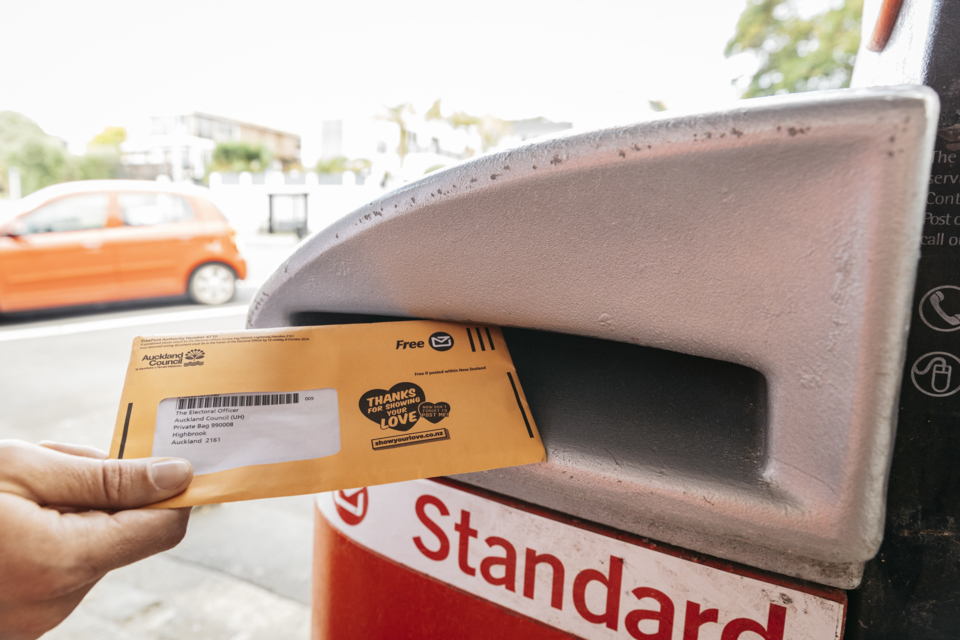 Local Government New Zealand (LGNZ) is enlisting the help of a wide range of different partners in a bid to get Kiwis to vote in this year's local body elections.
LGNZ President Dave Cull says it's joining forces with Federated Farmers, Canterbury Employers' Chamber of Commerce, Employers and Manufacturers Association, Wellington Chamber of Commerce, Multicultural NZ, Neighbourly and the Ministry for Women in a bid to get more people to vote in October.
"Getting these major partners on board is integral to the Vote 2019 campaign – they'll each bring their own expertise and networks to help reach and inspire voters and candidates. They can relate and extend Vote 2019's messages to their audiences, increasing the reception and reach of the campaign while using the wider platform to promote their message."
Cull says LGNZ's research shows people are interested in local government but don't vote, or they want to vote but say it's too hard to find information on who the candidates are.
In a bid to address the problem he says LGNZ is planning to work with the website and information service Policy. The website provides information on political parties and their candidates, what their policies are. The service was set up in time for the 2017 General Election and says it had 140,654 people use the site in the run up to voting day.
In the 2016 local body elections only 38.5% of eligible voters in Auckland bothered to cast a vote. Nationwide the turnout was just 43%.
Local body voter turnout varies significantly across different age groups and geographic areas. But according to LGNZ the highest voter turnout in the 2016 local body elections was in the 70-plus age group (89%), while the lowest was in the 18-29 age group (34%). 
The main reasons for people not voting are not knowing enough about the candidates (33%), they forgot or left it too late (23%), or they were not interested or too busy (each 16%).
In May 2018 Auckland Council announced that it was planning to trial online voting at this year's campaign. But its support was conditional on the government passing amendments to the Local Electoral Act 2001 in time to allow an online voting system to be trialled. The council also called for the management of the online security risks, confirmation of related costs and final Auckland Council Governing Body approval before the trial could go ahead.
Auckland Mayor Phil Goff said at the time that online voting was the future and if the Auckland Council continued to rely solely on postal voting it risked losing a whole generation of voters.
But the online voting trial was cancelled at the end of 2018 due to a lack of funding from central government and the fact the law changes wouldn't make it through parliament in time for the October ballot.
For more information go to www.vote2019.co.nz