US durable goods orders dip; trade rhetoric rises; US adopts extreme currency policy; Huawei's troubles intensify; Japan adopts huge budget; UST 10yr 2.32%; oil down and gold unchanged; NZ$1 = 65.5 USc; TWI-5 = 70.5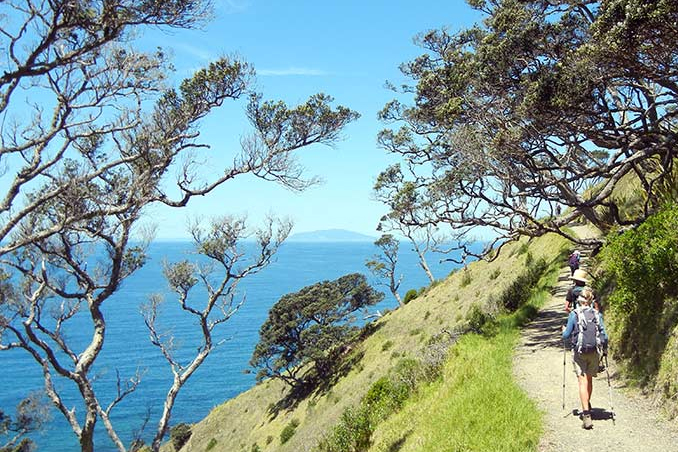 Here's our summary of key events overnight that affect New Zealand, with news the US is weaponising its economic policy - literally.
In the US, new orders for durable goods fell in April by more than markets were expecting. Excluding orders for military spending, they were down -2.5% from March. Markets were expecting a -2.0% fall on this basis. In a year they were down only -1.1 from April 2018. But things are not so close for non-defense capital goods which were down -4.6% year-on-year. Military orders for capital goods were stronger however and with them included the overall result for this key metric came in down -2.2% from March.
Military orders are likely to become more important. The Trump administration invoked a rarely used provision of American arms-control laws to sidestep Congress and authorise billions of dollars in weapons sales to key Mideast allies.
On the trade war front, the US President said his complaints against Huawei might be resolved within the framework of a US-China trade deal, while at the same time calling the Chinese telecommunications giant "very dangerous." Apparently that 'danger' is a tradeable bargaining chip.
And the US is moving to companies to seek tariffs on goods from countries found (by them) to have undervalued currencies. It's a move that would further escalate its assault on global trading rules.
In China, Huwaei seems to be in serious trouble. Beijing policy-makers are raising their rhetoric, its phone assembler is furloughing workers, and the company itself is seeking US$1 bln in funding.
In Japan, they have adopted a record-breaking fiscal 2019 budget that includes NZ$28 bln in stimulus, measures aimed at softening the impact of a looming consumption tax hike on an economy already facing broader uncertainty.
Apart from the curious case of iron ore, most core commodity prices are falling and that includes copper, aluminium, and oil.
In New Zealand, hydro lake levels are in good shape for this time of the year, with above average inflows (although it is the time of the year when they reduce as the snowpack builds up) and above average lake storage. 
The UST 10yr yield has risen back above 2.30% today from yesterday and is now at 2.32%, but that is -7 bps lower in the week. Recall it fell -7 bps in two the previous weeks too. Their 2-10 curve is now at +16 bps but their negative 1-5 curve is wider at -21 bps. The Aussie Govt 10yr is at 1.53% and down -12 bps over the week. The China Govt 10yr is up +3 bps in the week to 3.33%, while the NZ Govt 10 yr is down -6 bps this week, now at 1.76%.
Gold is little-changed overnight to US$1,284/oz.
The VIX volatility index is also little-changed this week at 16 and right at its average over the past year of 16. The Fear & Greed index we follow is still firmly on the 'fear' side.
US oil prices have recovered some of yesterday's sharp fall and are at US$59/bbl, but that is still down more that -5% in a week. The Brent benchmark is at US$62/bbl. The US rig count is marginally lower again this week, taking it down to its lowest level since March 2018.
The Kiwi dollar is up against a falling greenback this morning at 65.5 USc. On the cross rates we little changed at 94.5 AUc. Against the euro we are similar at 58.5 euro cents. That all makes the TWI-5 slightly lower at 70.5. The yuan has stopped depreciating against the US dollar and Beijing has clamped its value at 6.89 every day this week.
Bitcoin is back over US$8,000 this morning at US$8,011 which represents almost a +US$1,000 gain since this time last week. Facebook has indicated it is moving to set up its own crypto system in about a dozen countries by the first quarter of 2020. The bitcoin rate is charted in the exchange rate set below.
The easiest place to stay up with event risk today is by following our Economic Calendar here ».